Whew… the Cyber Week madness has started, huh?
But hold up…wait a hot second before you pull out that purse.
As this crazy year is coming to an end set yourself a goal for 2022, and see if there are offers this weekend that help you get there.
Ignore the rest.
If one of your goals is to focus on your photography, then maybe you should check out these Cyber Week deals!
DIRTY BOOTS LIGHTROOM PRESETS
DEAL: 50% OFF
CODE: BLACKFRIDAY50
DATES: November 19-29
DESCRIPTION: Still searching for those warm presets that nail the free-spirited vibe you are aiming for? That's exactly what motivated us to create the Dirty Boots presets collection for Lightroom and Adobe Camera Raw.
LINK: https://dirtybootsandmessyhair.com/lightroom-presets/ 
We only ever run this discount once a year, so grab 'em while you can!
CUSTOMIZABLE WEDDING GUIDE TEMPLATES BY DBMH
DEAL: 50% OFF
CODE: BLACKFRIDAY50
DATES: November 19-29
DESCRIPTION: Our customizable Wedding Magazine Templates can help you take your portfolio to the next level, substantiate your expert status and build trust between your clients and yourself. You will enjoy shooting their weddings so much more as your couples know exactly how to support you for amazing results. That grin on your face when you drive home after a long and inspiring wedding day with cards full of photos you can't wait to edit? Priceless.
LINK: https://dirtybootsandmessyhair.com/wedding-magazine-templates/ 
DEAL: $29 for Unlimited Storage, 15% off all Yearly Plans (Client & Art Galleries) and 50¢ per Gallery Migration.
CODE: DBMH
DATES: until November 29
DESCRIPTION: Best gallery platform for your business! Join Pic-Time and get Client Galleries for $29 with unlimited storage and 50¢ per gallery migration. Pic-Time has changed the way photographers sell online and now is a great time to increase your income for the upcoming year. Explore all yearly plans for Client and Art Galleries which are now 15% off!
LINK: blackfriday.pic-time.com
DEAL: 35% Off all themes. Up to $279 off when you get a setup service with your theme.
CODE: BLACKFRIDAY
DATES: November 22-28
DESCRIPTION: Flothemes offers beautiful, fully customizable and SEO friendly website designs for photographers, videographers, educators, designers, workshop organizers and many other creatives! For Black Friday get any design with 35% Off, or a free template when you purchase an Advanced or Pro setup service.
DEAL: up to 40% off Design Kits, Sales Pages, and Custom Elements for Squarespace 7.1 & 7.0
CODE: 40% off website design kits for Squarespace 7.1 & 7.0 – code: FRIDAY40,
35% off Sales Pages & Pricing Kits for Squarespace 7.1 & 7.0 – code: FRIDAY35,
25% off Custom Elements – code: FRIDAY25
DATES: November 17-28
DESCRIPTION: Squaremuse offers Premium Designs for creatives who use Squarespace as their website platform. These fully customizable designs offer gorgeous, impactful, and unique layouts for photographers, videographers, designers, and other creative businesses.
DEAL: $25 off
CODE: DBMH25
DATES: November 20 – December 15
DESCRIPTION: Rawsie will reduce the file size of your RAW images by up to 80% while keeping the dynamic range, resolution and edits intact. With files so much smaller yet fully raw, you can cut your photo storage expenses before you run out of drives again and enjoy 5 times faster editing workflow and remote storage load time. Try it free and enjoy $25 off with the code DBMH25 on signing up before December 15.
LINK: https://rawsie.co/
DEAL: Get 50% off lifetime access
CODE: BF21
DATES: Nov 15 – Nov 29
DEAL: $100.00 off ALL online workshops. No code necessary, discount automatically applied.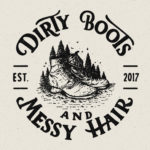 Written by:
Dirty Boots & Messy Hair Team
Connection is what it's all about. Feel free to reach out to us with any comments or questions you might have, even if it's only to say hello. If it wasn't for our beautiful community, this place just wouldn't feel the same.
Photographer Tips
19 Nov 2021