Over the past few years here at DBMH we've dedicated our time, energy and passion to building a team of restless wanderers, creative souls and inspired adventurers. That process has seen us grow a community of over 800,000 Dirty Booters, a product line of Presets that we're really proud of, and an online magazine. It's pretty epic. 
We're looking for new people to join our crew of wild souls to play a role in shaping the future of DBMH – is that person you? 
Take a look at our current vacancy below:
Editor (part time – remote)
We're looking for a talented, creative editor to join our team and work in making valuable content for our growing online community. If you're an experienced writer who has a way with words and strong attention to detail, this is for you!
– Copy writing for (but not limited to) Newsletter, product pages, landing pages, social media.
– Writing and scheduling blogpost using WordPress.
– This is a remote role, which means you need to be able to take the initiative to work independently, whilst learning and adapting quickly.
– The ability to think creatively and translate ideas into copy
– Experience in writing strong, succinct copy that is grammatically correct
– The ability to meet deadlines and work in a pressurized environment
– Great organizational skills
– An eye for detail and a desire for perfection
– Strong research skills that ensure all copy is correct and accurate
– A passion for writing and the willingness to learn from other creative professionals
If this sounds like it's got your name all over it, then hit us up! We want to hear from YOU!
Send us an e-mail with a short introduction, your social media links, salary expectation and a few thoughts on these questions:
What is it that you find unique and interesting about the DBMH brand?
Where do you see room for improvement? What would you bring to the table? 
Send everything to [email protected] using the subject line LET'S DO THIS until November 12th.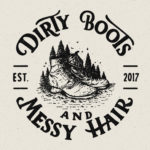 Written by:
Dirty Boots
Connection is what it's all about. Feel free to reach out to us with any comments or questions you might have, even if it's only to say hello. If it wasn't for our beautiful community, this place just wouldn't feel the same.
Photographer Tips
05 Nov 2018