Guys… we are practically bursting at the seams with excitement — our DBMH Online Camp is finally HERE!
If you haven't heard about it: It's our in-house online workshop with 17+ hours of presentations, 2+ hours of live shoots and tons of bonuses and exclusive offers for our attendees. You can get signed up to our newsletter in order to be the first to hear about what's happening!
We don't think you need any further convincing, but the following blog post will shine a spotlight on just one of the incredible wedding photographers who helped shape the DBMH course content: Peyton Byford.
Aside from being a kickass creative, Peyton is also a super savvy entrepreneur and never misses a trick to streamline her work process. As such, she's taken on a brave business mantra: don't do shit you hate.
A lot of people would be too scared to outsource parts of their brand to someone else. But guess what? Thanks to her gutsy way of thinking, Peyton's grown her photography business to crazy new heights — and wants to help you do the same!
So, strap in, for a whistle-stop tour of Peyton's productivity checklist. And remember, if you want to hear the full story from Peyton, sign up to our newsletter today to stay updated on everything camp!
For now, let's dive in…
Why Should You Not Do Shit You Hate?
No one's going to love every single aspect of their job, right? But that doesn't necessarily mean you've gotta drag yourself through the everyday tasks that you find confusing, time-exhaustive or just downright boring.
After all, your passion is photography not making spreadsheets (although, if that's also a passion — then no judgement! You do you!).
But the problem is, running a photography business involves a lot more than taking photos. From marketing yourself to clients, to having a bulletproof booking system in place, managing the project from start to finish and filing your taxes (gulp!)… that's a lot for a self-employed person to take on themselves.
So herein lies the secret: outsourcing.
If you're yet to feel the liberation of outsourcing, oh boy are you in for a treat!
By off-loading the tasks you don't really need to do, you free up so much more time and energy to focus on the stuff you really care about.
And, if you take it from Peyton, grimacing through task after task which doesn't ignite your passion is a fast-track to burnout.
Instead, lean on other people who can help you out; protect your well-being and see it as an investment in your business growth. After all, it's difficult to achieve world domination as a team of one!
If you're ready to stop doing shit you hate, then here are 7 tasks you can start outsourcing right now…
You may know your way around Lightroom and Photoshop… but how confident are you in InDesign and Illustrator? Not all Adobe software is created equal, and you can quite easily feel totally lost if you try to sidestep into a graphics suite.
So, don't waste time watching YouTube tutorials. Just hit up a talented graphic designer whose style is right up your alley and ask them to help you with your design and branding.
Of course, you can totally give them your input and help shape the work that's done. But you'll find it much faster and far less stressful if you let someone else's — more specialized — talent take over.
2. SEO (Search Engine Optimization)
S…E…O… what now?
When you're not in the world of search engine optimization, it can seem like another language altogether.
Thing is, if you want your website to work hard and attract potential clients, you need to have your SEO game down.
Thankfully there are lots of SEO whizzes out there, who can help make sure all your website copy and content is search engine optimized; featuring the best, most targeted, keywords to bring you business.
Nice!
Speaking of copy and content, this is an area you could definitely start to outsource too.
Between your website pages, email newsletters, Instagram captions and Facebook updates, there's probably a lot more writing involved in your photography career than you expected!
So why not let a pro take the reins?
You don't have to relinquish total control to them — that's not what outsourcing is about, after all. Instead, just tell them in your words what you want to say and let them sprinkle some copy-guru magic wherever you need.
Another task you probably never, ever imagined doing so much: emails.
Do you find yourself inundated with inquiries? Are you starting the day with an inbox that feels too much to handle? If so, congrats! You're killing it! But, real talk, you should probably get a personal or virtual assistant to help you out.
As with the other outsourcing opportunities, you don't need to completely step back from your emails. In fact, it's probably wise that you stay on top of fresh client leads and nurturing new relationships; letting a VA handle all the other admin.
Similarly, a personal or virtual assistant can definitely step in and take some of the other day-to-day logistics off your plate.
Got a big stack of welcome packages to ship? Need to ring around some wedding venues? Trying to plan an elopement session and need to sort national park permits?
Outsource that shit, now!
When it comes to finances, you really wanna know what you're doing. That's why outsourcing your taxes and expense management to a professional account is one of the smartest business decisions you can make.
Seriously: if you haven't already, get a great accountant.
That's all we're going to say on the matter!
7. Editing (yes, really!)
We've saved the most divisive of outsource-able tasks for the last on our list.
And while for some, the idea of giving up the editing process is unthinkable, for others there's just not a lot of joy to be found in post-production.
If that sounds like you, then why not outsourcing your editing? At the very least, invest in some great Lightroom presets to take you where you want to be.
Feeling Inspired? Well, There's A Lot More Shit You Don't Have to Do!
If you're keen to hear more of what Peyton's got to say about outsourcing — or you just want to learn about her incredible career to date, and pick her brains to fast-track your own business venture — then grab your spot in the DBMH Online Camp. Sign up here and you won't miss out on any news around the DBMH CAMPfire!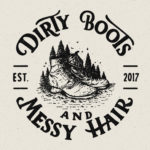 Written by:
Dirty Boots & Messy Hair Team
Connection is what it's all about. Feel free to reach out to us with any comments or questions you might have, even if it's only to say hello. If it wasn't for our beautiful community, this place just wouldn't feel the same.
Photographer Tips
09 Dec 2019