Weddings are layered with traditions. From the ceremony, to the speeches, to the dress, wedding days are often filled with rituals that have been done generation after generation. And there's nothing wrong with that – some of the most important and special moments for a couple are those traditional moments you've perhaps dreamed of since you were a child.
More and more couples, however, are choosing to do things a little differently these days, taking a more alternative, bespoke approach to their wedding day, trying new and different things, and leaving some of the older, more out-of-date traditions behind.
Your wedding day is your chance to do things your way, and make one of the most important days of your life special in the way you choose. We've picked some of the wedding traditions that you might want to think about leaving behind, and some ideas for what to do instead – why not use the start of a new chapter in your life as an opportunity to make some new traditions all of your own? 
Traditionally, the bride and groom are not supposed to see each other before the wedding, a hangover from a time of arranged marriages and unmarried couples not living together. 
You might want to hold on to this concept, as a way to add a bit of mystery to the big day, but we reckon it could be just as special to spend the morning of your wedding getting ready with your soulmate, and taking the time to savour the anticipation and make the most of the whole day. 
You might want to have a 'first look' before the ceremony, so you can tell each other how you feel in private before doing it in public, or get some private photos taken while your outfits are still pristine. You might even want to pop out for a quiet, romantic drink with your bride or groom to be before the wedding, and toast your big day!
As families change and get both bigger and smaller, the idea that you have to rigidly stick to the father walking the bride down the aisle to 'give her away' is becoming less and less common. 
Instead of sticking to this rather patriarchal approach, why not be accompanied by both parents? Or just your wedding party, bridesmaids, best friend? Or no one at all – you're no one's property and can do it all yourself! 
Similarly, there's no reason to stick to any other gender-based customs if you don't want to. There's no reason for the groom to stand on the right (designed to keep his sword hand free, so unless you are expecting an olde-worlde interruption probably unnecessary!), or for the bride or groom's wedding parties to be separated by gender either – your best female friend will do a great job as best 'man'!
A controversial issue, for sure, but spending thousands of dollars on a dress you will never wear again is something not everyone will want to do.
By all means get something gorgeous and amazing, but not a single one of your guests will notice if it's not designer, for example. Why not even go that one step further, and pick a dress that with a few tiny alterations you might be able to wear another time – why would you want to look that fantastic just once in your life? 
Another tradition based in gender stereotypes, and one that more and more couples are choosing to alter, play with or just outright ignore. There is absolutely no reason why the bride and groom shouldn't share speaking duties, or why the bride shouldn't have some time to speak for herself. 
Similarly, if your maid of honor is a great storyteller why wouldn't you want to let her have a go? You should feel completely free to arrange speeches from whoever you want to, and whoever it would mean the most to hear from. Bride's family, groom's family, or even just close friends or other important people in your life. It's your day, and your choice entirely.
Some wedding traditions are obviously important, and special, and we are by no means suggesting a wholesale rejection of previous customs. We do think that it's important that you are comfortable on your special day, and you don't feel restricted by what you feel you 'ought' do. So many of the ideas around weddings are customary, not required, and you should make the day as unique and personal as you want to…and most importantly, enjoy yourself!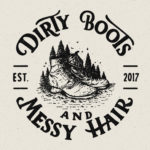 Written by:
Dirty Boots & Messy Hair Team
Connection is what it's all about. Feel free to reach out to us with any comments or questions you might have, even if it's only to say hello. If it wasn't for our beautiful community, this place just wouldn't feel the same.
Wedding Planning
05 Dec 2018