As wedding photographers, our cash flow and financial health can be unpredictable in the best of times.
Sure, our jobs can be super rewarding when the time is right… but when it's not, our finances can seriously take a hit — and that's even without the lockdowns and social distancing of 2020.
We wanted to share with you a few top tips on how to manage your financial health moving forward into 2021 and beyond.
After all, these past few months have taught us some really important lessons about the fragility of the space we're in — lessons that we should all be learning from.
So, let's get started: here's how to manage your cash flow and financial health as a wedding photographer 💪🏼
First, be prepared for the lows
So, we're sorry to start on a negative note here — but there's no getting away from the fact that the wedding industry is pretty darn seasonal.
In fact, and your diaries will probably tell you this already, but almost 80% of all weddings are booked between May and October.
This is great news for those six or so months between summer and fall… but not so great for the rest of the year.
That's why it's so important to be prepared for the quieter times, and to make sensible decisions with your money when you've got it.
Let's say you have a brilliant June and July, for example.
Hooray!
But before you go out celebrating, think about how useful and possibly essential that money might be to you in the winter months.
Sure, we all have different financial situations — but most of us photographers live directly from what we're paid. It comes with the (very seasonal) territory!
So, it's important to always be mindful of this when you check out your midsummer bank balance. Ask yourself… "will it be looking so healthy after the wedding season?"
If the answer to that question is no, it would be a safe bet to put some of that money in a savings account ready for when you need it, or to invest it in a new revenue stream that'll see you through the winter.
We'll be breaking this down in more detail later — but the bottom line here is to always remain one step ahead, and to be prepared for times when business might not be booming.
To stay on top of your finances, it's really important to seek out professional help.
We know it's a bit of a cliché, but there will almost certainly come a time when you won't be able to manage your finances on your own.
And when that time comes (or even before it, if you want to get ahead of the game) — an accountant will be your saving grace.
They'll help you:
File your tax returns 💵
Handle your invoices 🧾
Analyze your cash flow 🧐
Recommend how to make savings 🙏
And that's just scratching the surface — if you want it to be.
An accountant can do as little or as much as you'd like them to, and you can scale up their input as your business grows.
But why can't you manage your finances yourself, exactly?
Well… you can! There are plenty of do-it-yourself resources (like Quickbooks Self-Employed, for example) that will help you stay on track for a pretty low cost.
But when you're inundated with constant photo shoots, meetings and editing sessions — there might not always be enough hours in the day to track every expense and file every invoice.
And that's where an account will come in.
They'll help you manage your finances when you need it and make sure that you're able to keep doing what you love without all the money worries.
Phew!
The truth is, wedding photography can be pretty unpredictable — and the stakes can be seriously high.
With super expensive camera gear, constant travel and a whole lot of wedding guests… a lot can go wrong if you (or someone else) isn't careful.
That's why it's so important to be insured against any unexpected (but still very possible) scenarios, like:
Equipment damage 📸
On-shoot injuries 🚑
Cancelled travel ✈️
Being sued 👩‍⚖️
You'll need to take out a combination of professional property and liability insurance to protect yourself against any outcomes like these.
If you don't, your financial health could seriously take a hit — even if something wasn't your fault. So, don't take the risk, and get yourself insured before it's too late… if you haven't already, that is!
The number one principle in business is to make more money than you spend.
In a nutshell, this means that you've got to spend less than you make.
Pretty simple… right?
Well, it should be — but you'd be surprised by how many businesses do the opposite.
Why?
Because, if we're being completely honest, it isn't always that simple.
The fact is, starting a photography business can cost a lot of money, and sometimes it requires us to spend large sums upfront (on things like travel and equipment) before we've made a single cent.
This is fine (and perfectly normal) — but not if, in the end, you're still eating into your margins, and spending more than you make.
To avoid that from happening, you need to have a pricing strategy that works, and expenses that are sustainable. This means that what you charge per shoot must be enough to cover all your fees, including:
Insurance costs ⚠️
Equipment costs 📸
Travel costs ✈️
Production costs 🎨
Post-production costs 💻
Delivery costs 💼
Your fee 🙋‍♀️
Add credit cards, business loans and any debts into the mix, however, and it's easy to see why 'spending less than you make' isn't always so clearcut.
That's why it's important to seek professional help if things are getting out of hand and to always keep on top of your finances as much as you can.
But how, exactly?
Well, the best thing you can do (aside from hiring an accountant) is to download a money management app — like Plum, for example — that'll help you to track your finances and identify any holes in your cashflow that might need filling.
Know the difference between needs vs. wants
Now, again, this one might seem a little obvious, but in business, the two can often overlap.
Let's say you're buying a new camera, for example.
You need a good enough camera to impress your clients, but you want the newest and best camera on the market… despite not really being able to afford it.
This right here is the difference between needs and wants — things that are absolutely fundamental to your business, and things that aren't.
The truth is, if a super expensive camera is going to put you in the red for a few months — and you don't have a guaranteed income to protect you from that — then buying it probably wouldn't be a great idea, even if it is a great piece of tech.
Now, this doesn't mean that buying expensive equipment is off the cards — but it does mean that you should wait until you can afford to see the benefits from it.
It comes down to protecting your cash flow.
Making impulsive purchases on things you don't really need is a fast track to debt and financial difficulty — especially in such an unpredictable industry.
So, the next time you're thinking of buying something new… ask yourself "do I absolutely need this product, and can I afford it?"
If your answer to that question is yes, then happy spending.
But if it isn't, think twice before pulling out your bank card.
Never lose sight of the bigger picture
It's easy to go from one day to the next, spending money on food, shopping, day trips, and travel… before suddenly driving up a pretty huge bill.
You see, after a few fancy lunches here and there, your monthly outgoings can quickly skyrocket, leaving you with less money to reinvest in your business and earn more clients.
That's why it's important to always keep your eyes on the prize, and to remind yourself of what your end-goal looks like.
Do you want to…
Build a recognizable photography brand? ⭐️
Work with the best clients in the world? 👰
Earn more money in the long-run? 💸
Own a business with a serious future? ✈️
You do?
Then keep grinding, keep working hard, and try to cut back on any 'unnecessary' expenses whenever you can.
Sure, it might sting a little if you have to say no to a few get-togethers — but short-term pains, with the right attitude and mindset, can quickly become long-term gains.
Remember that, and never lose sight of the bigger picture.
It's the best motivation you'll need to hold onto your money and use it for better things in the future!
Build new revenue streams
The unpredictability of our industry means that our incomes can disappear overnight — quite literally, too, in the age of lockdowns and social distancing.
To counter that, then, it's important to be flexible and to have alternative revenue streams ready to go when things get tough.
But what can a wedding photographer do without weddings, exactly?
Well, take your pick…
Shoot family portraits 👨‍👩‍👧‍👦
Work on commercial shoots 📸
Work as a freelance photo editor 💻
Launch an online photography course 🎓
Open up a print shop 💸
Earn money from YouTube tutorials 🎥
And much, much more ⁉️
The fact is, as a wedding photographer, you'll have a whole host of transferable skills that you'll be able to use to your advantage when the wedding season dies down.
Sure, wedding photography will always be your thing… but that doesn't mean it has to be your only thing — in fact, it shouldn't be!
Good financial health depends on having a Plan B.
That way, it'll take more than a few wedding cancellations to put you in the red.
So, keep that in mind as we head into 2021, and try to carve yourself a place outside of the wedding business for when it might be needed.
Time to crunch those numbers…
Or ask an accountant to do it, at least!
However, you go about it, it's important to always stay on top of your finances, and to take your cash flow seriously. In such an unpredictable industry, you really can't afford to turn a blind eye to what's coming in, and what's going out of your accounts.
Remember that, and you'll be sure to avoid any nasty surprises later down the line!
And on that note — don't forget to head over to our blog for more top tips on how to manage your life as a wedding photographer 👌🏼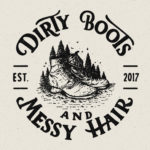 Written by:
Dirty Boots & Messy Hair Team
Connection is what it's all about. Feel free to reach out to us with any comments or questions you might have, even if it's only to say hello. If it wasn't for our beautiful community, this place just wouldn't feel the same.
Photographer Tips
11 Jan 2021