If you're a photographer wanting to work with incredibly talented creatives, expand your vendor list and support Black-owned businesses, look no further.
Today, we're shining a spotlight on some of the most inspiring wedding vendors and why we think their work is so noteworthy.
We want to introduce you to 8 BIPOC wedding vendors who are shaking up the industry and making serious moves that we can't help but notice.
So, are you ready to meet these talented creatives? Let's dive in!
1) Wedding photographer: Avonne Photography 📸
Top of a couple's wedding to-do-list will be picking a wedding photographer.
After all, you want this day to last forever, right? And it's a photographer's job to make that possible.
That's why first on our list of brilliant, black wedding vendors is Avonne Stalling: owner of Avonne Photography.
Based in Charlotte, North Carolina, Avonne has been capturing weddings for almost ten years. She's passionate about working with couples to create beautiful and unique wedding shoots, no matter where in the world they might be.
In fact, Avonne loves to travel and describes herself as a destination wedding photographer who's ready to add her touch of magic to any elopement or romantic getaway across the globe.
Her stunning and diverse work has seen her recognized as one of the best wedding photographers in America by Brides.com, one of the world's leading wedding publications.
Pretty impressive, huh?
So, what's so great about Avonne's photography, you ask?
It's beautifully diverse, stunningly shot and always tells a story. Her clever use of lighting and soft edges is just magical, too.
See for yourself at avonnephotography.com and @avonnephotography on Instagram.
2) Wedding florist: Shean Strong 🌹
From beautiful table flowers to the bride's bouquet, no wedding is complete without some floral magic — and no one knows that better than Atlanta's Shean Strong.
Shean is a floral designer and true romantic who believes in bringing to life beautiful ideas, moments and designs. He describes his aesthetic as organic, tailored and refined, which you'll instantly pick up on his Instagram feed.
For years now, Shean's work has been grabbing headlines in Brides, Veranda Magazine, Architectural Digest and The Knot, to name just a few.
That's because his unique understanding of flowers, fragrances and how to use them is truly second-to-none. Take a look at his website, and you'll soon see what we're talking about.
Shean's work is timeless, natural and charming, and it's clear his creative eye and floral flair knows no bounds.
3) Wedding jewelry designer: Maggi Simpkins 💎
Artist and jewelry designer, Maggi Simpkins, is here to make your special day sparkle with her one-of-a-kind, custom engagement and wedding rings.
Based in LA, Maggi describes her work as narrative-driven — she believes in the storytelling power of beautiful jewels. That's why each ring is hand-crafted, from start to finish, to tell the unique love story of you and your spouse.
She starts by digging into your vision, before selecting a stone that matches it, sketching out a design, rendering it and bringing it to life in a wax model that's eventually cast in your metal of choice — be it gold, platinum or silver.
The whole process is led by you, your relationship and what makes it so special, which is what makes a Maggi Simpkins piece totally unique. And isn't that what we love, Dirty Booters?
Head over to Maggi's website to learn more about her process. And check out her Instagram feed for a taste of what she can deliver.
4) Wedding dress designer: Dreamers & Lovers 🌠
Want a tailor-made dress to go alongside your one-of-a-kind ring? Look no further than Californian wedding dress designer, Dreamers & Lovers by Yanique Barnes.
Every Dreamers & Lovers dress is designed and handmade in California for laid back, boho brides who want to own what makes them special on their wedding day. Expect the most lightweight lace, sewn for maximum comfort, self-expression and style — perfect for the nontraditional, no-fuss bride.
From off the shoulder to long sleeved designs, Yanique's dresses are varied and broad, but all united by her unique and free-spirited take on what makes a bride beautiful. And that's why we love them so much.
If you're putting together a boho-themed wedding or running away to the mountains to say "I do", a dress by Dreamers & Lovers will be the perfect fit.
5) Wedding calligrapher: Amanda Reid Designs ✍
Austin-based Amanda Reid prides herself on delivering beautiful calligraphy that'll set the tone for your wedding day. Her stunning calligraphy is modern, minimalistic and looks right at home on any canvas.
Amanda can bring to life any wedding invitation, food menu, window display, signage and so much more with her insane attention to detail and creative flair. She can even engrave jackets for a stylish wedding keep-sake that'll never go out of style.
It's the finishing touches that makes a wedding extra special. So why not get in touch with Amanda to go that extra mile? You can find her on Instagram and over at her website too.
6) Wedding invitation and stationery designer: Chloe Ainsley Creative 📔
Based in the UK, Chloe Ainsley creates beautiful, eco-friendly wedding invitations, menus, place cards and signage that'll instantly set the vibe for your big day.
Chloe's designs are typographic-led, abstract and usually make use of earthy tones and natural textures — perfect for any boho wedding or elopement! All of Chloe's work is biodegradable, recyclable and plastic-free, too, which means you can get married, without mother nature having to pay the price.
And for those of you who've had to keep rescheduling your wedding over the past year or so, Chloe also offers digital change the date cards to avoid having to re-print and re-send your invitations for the millionth time. Phew!
Head over to Chloe's website and check out her Instagram to find out more.
7) Wedding cake designer: Nicole Bakes Cakes 🎂
Is a wedding even a wedding if you're not stuffing your face with cake by the end of the night?
We think not…
That's why a cake that ticks all the right boxes is an integral part of any wedding day.
No one knows that more than Nicole Redd-McIntosh — pastry chef of over 15 years and owner of cake boutique, Nicole Bakes Cakes in LA.
Nicole specializes in creating beautiful cakes that are artistic and custom-made for your special day. She starts with an in-person consultation, then brings your ideas to life with top-of-the-range ingredients and a creative eye that always delivers.
See what Nicole can do for you over on her Instagram feed, and visit her website if you want to know more.
8) Wedding planner: Leilani Weddings 👰
Planning a wedding can be seriously stressful — there's so much to think about, and not a lot of time to put everything in place.
That's why a wedding planner like Leilani Weddings can be an absolute savior.
Founded by Danielle Leilani, Leilani Weddings offers full wedding management and design packages that can bring your dream wedding to life…and you barely need to lift a finger!
They offer a wide range of services, including:
Setting the tone for your big day
Handling the logistics
Sourcing rentals and all design elements
Personal wedding styling
Designing and printing invitations and food menus
Venue scouting
Bachelor and Bachelorette party planning
And so, so much more!
Seriously, if it needs doing, Leilani Weddings can do it — and all for a super affordable price, too!
Interested to find out more? Check them out on Instagram @leilaniweddings and on their website at leilaniweddings.com.
Ready to show these wedding vendors some love?
If you're as inspired as we are, head on over to their Insta profiles and support their work.
And if you want to make a more personal connection, why not get in touch and start a new business relationship? It's always good to get new perspectives on board — whether that be for referrals or creative projects you have in the future.
However, you show some love, it's important to consistently show up for the business you want to support — so keep it up! We're excited to continue to celebrate and cheer each other on together in this community.
Ready for more motivation and tips for your wedding photography business? Head on over to our blog and check out our latest content made just for you!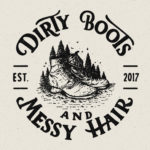 Written by:
Dirty Boots & Messy Hair Team
Connection is what it's all about. Feel free to reach out to us with any comments or questions you might have, even if it's only to say hello. If it wasn't for our beautiful community, this place just wouldn't feel the same.
Photographer Tips
25 Feb 2021