If you've ever had to put together dozens of client USB sticks and spend hours at the post office to send them out, while you could have been home editing or playing with your kids, you know how valuable those hours are.
Thankfully, online photo galleries save you and your clients a bunch of time.
They can now browse and select their favorite shots online – in their own time and in their own home – and, with the click of a button, order a bunch of high quality prints or share their favorites with you, so you can kickstart the creation of their wedding album.
Yep, online photo galleries are a must-have addition to your wedding photography business.
But online galleries have been around a while, so which ones will serve your clients the best?
At its heart, wedding photography is all about client satisfaction. And most photographers have a similar range of basic needs when it comes to a photo gallery. Easy sharing, quick turnaround, and an impressive, high-quality look and feel are high on the list of desirables, and there are a great selection of options that offer this, and much more.
With a wealth of options out there, and a variety of benefits to offer, we thought it might be helpful to share the best online galleries for photographers.
What's good about Pic-Time?
In their own words, Pic-Time wants to help us photographers "share your work meaningfully and beautifully with your clients from start to end, online galleries to printed goods".
And they do live up to that promise: Pic-Time operates almost more as an online workspace than just a gallery, with a host of helpful and easy-to-use functions which support both photographers and clients to get the best out of their wedding photos.
How?
For a photographer, Pic-Time puts a big emphasis on efficient workflow – with separate channels for each client – and by syncing with Lightroom, you can upload your images directly into a password-protected gallery, keeping your workflow smooth.
But Pic-Time also provides a marketing springboard within its site, where you can create custom coupons, promo codes, email campaigns, all related to your most recent projects. In fact, their marketing platform is so sophisticated that you can even collect visitor emails for each gallery and share targeted coupons to encourage sales after image views. This nifty feature means that it's really never been easier for all wedding guests to buy directly from you. Your pool of potential sales just got much bigger.
What's more: the platform's simple but strong design aesthetic really allows photography output to shine. You get the feeling Pic-Time really knows good design; it's super easy to share your work, with in-build social media links.
And with just a few clicks, clients can convert digital shots into quality printed goods, including albums, prints, calendars and greeting cards – making it even easier for people to buy prints from you directly – all for a price that's set by the photographer, not by the platform. We love this feature as it's an amazing way of opening up new passive income streams. The automated purchase and order process means that your clients can even curate their favorite images and create their very own wedding album, meaning extra income with zero extra work.
How much will it cost you?
Good news: Pic-Time starts off with a free service, with the option to upgrade your account with a number of subscription levels starting from $17 a month. The free service comes with 100GB, which is likely to last you for a long time thanks to their build in JPG optimizer. The file optimizer reduces file size without compromising on image quality, making downloads up to twice as fast for clients, and cheaper for you to store.
The no-cost plan gives you access to the online store and marketing platform, with 20GB of storage but Pic-Time then takes a 15% commission on your sales.
So, depending on what your projected revenue looks like, you may be better off going for the Professional $17 a month offer (paid annually) which, in turn, opens up way more features.
Plus, with a free 30-day trial of their Advanced service (one step up from Professional) you can see get a sense for what Pic-Time features you need, before putting down any money.
Better yet, if you sign up to Pic-Time using the discount code DBMH, you'll get an amazing BONUS month, totally FREE on top of your monthly membership – or, if you opt for the annual membership option, you even get three additional free months. Winning!
What do other photographers have to say about it?
Unsurprisingly, reviews of Pic-time are positive from the photography community.
For some, the ability to add video content to Pic-time galleries clinches it. As Catalina Jean a wedding and elopement photographer from Oregon says:
"Being able to embed videos into Pic-Time was a game changer for me. I really love that the first experience my clients receive of their wedding is a slideshow of favorite images put to music. This creates a much more meaningful way for them to experience the story of their wedding day."
For others, it's the business development boost Pic-time enables photographers to achieve, with the Google Analytics link-up revealing valuable insights about client behavior and needs.
People have good things to say about their customer support service, as well!
And with Pic-Time available to wedding photographers all over the world, it's certainly a strong contender for the best online photo gallery we've found.
Pic-Time's pros and cons…
Pros
A simple but stylish platform with tons of business development and sales features to increase sales and grow new passive income streams
Unlimited storage space from just $34/m
Custom domains to keep everything on brand
Super slick email marketing features to automate and encourage sales
Embed videos easily into photo galleries plus built in JPG optimizer to save you time and money
Mobile optimized galleries and printing
Cons
Commission taken on free subscription
Who is it for?
Photographers who are looking for an intuitive, powerful and comprehensive platform to both showcase and sell their work.
What's good about Shootproof?
Shootproof is squarely targeted at client proofing, and buying prints and downloads, and it has some excellent features which make it worth a look.
They have neat widgets and plugins for Lightroom and WordPress, which makes managing and sharing galleries quick and easy, and a lovely little feature that customizes each gallery with the couple's choice of song.
They also provide a bespoke mobile gallery for every couple, which is an excellent touch.
It's downfall? Shootproof isn't quite as polished on the design front as some of its competitors, and it's certainly not the cheapest option out there…
How much will it cost you?
Shootproof offers users a 14 day free trial: great!
But then, there's no free subscription option; you've gotta buy in.
Paying $10 a month gets you space for 1500 photos; $20 a month, 5000 photos; $30 a month, 25000 photos; and lastly their unlimited storage offer comes in $60 a month.
Of all the online photo galleries we've looked at so far, it's the least flexible and affordable in terms of costing.
However… their image proofing tools are fantastic.
And they never charge commission on print sales. So, if you do your math, taking Shootproof's $10 offer may work out better for you than a no-cost subscription from other platforms – especially if printing is a priority for you.
What do other photographers have to say about it?
Shootproof users rave about its user-friendly online gallery.
But it's main draw, understandably, is its emphasis on selling prints: "All you need to know is that ShootProof makes it really easy to sell your photos. Crazy easy, in fact." says this reviewer.
And with no commission on those print sales, this is a unique selling point for Shootproof's online photo gallery.
Shootproof's pros and cons…
Pros
Excellent add-ons, such as Lightroom and WordPress widgets and ability to customize each gallery with a couple's song
Never any commission on sales
Cons
No free subscription option
… and rest of the pricing strategy comes in quite high, especially compared to other online photo galleries on the market
Who is it for?
Photographers who are simply looking to sell prints and don't need other fancy functionality
What's good about CloudSpot?
CloudSpot was created by full-time photographers who wanted a new way of presenting images that prioritized the photographer's brand. They also wanted a fast, easy and accessible option for photographer and client alike.
So, one of CloudSpot's most impressive features is their email communication and custom templates. This gives couples a far smoother ride, and a great impression from their wedding photographer. It also makes it far easier for the photographer to communicate with their clients. Nice!
What's more: their layout and design is beautiful. And if you click on the 'examples' tab, you can quickly browse how lots of other CloudSpot users have laid out their online photo galleries.
We love that CloudSpot is run by photographers; they tend to think the way photographers do, which is great for problem solving.
How much will it cost you?
Cloudspot's free subscription only offers 1GB of storage, which won't go very far. However, even the no-cost option is free of CloudSpot branding, which is a bonus.
If you opt for the free plan however, one key cost to factor in is the 15% commission charged on every sale. Paid plans have 0% commission, so it's worth calculating whether it  would be cheaper to upgrade your account to save overall if you plan to sell through the platform.
The paid-for subscriptions start at $10 a month – for 15GB – and go all the way up to $40 for unlimited storage space.
It's not the best, nor is it the worst, of pricing structures.
What do other photographers have to say about it?
As you'd expect, other wedding photographers are psyched to use an online photo gallery designed by fellow photographers.
Dylan Howell explains:
"This is the first time I've seen a complete offering that I'm fully happy with. I'm also excited that the company is run by full-time photographers who are dealing with the same issues we are. They know how important image delivery is to a photographer and are dedicated to their product's success."
And the fact that CloudSpot takes mere seconds to set up is a big plus for other online photo gallery reviewers.
CloudSpot's pros and cons…
Pros
Design and run by fellow photographers
Seamless client communication
Emphasis on design of platform and templates
Cons
No-cost subscription has teeny tiny storage, especially versus other free offers
15% commission on all sales on the Free plan
Who's it for?
Photographers who want a better email communication system with clients – this one comes up tops here.
What's good about Pixieset?
Pixieset has been around since 2013 and made some immediate waves as a more affordable version of Pass.
Pixieset has great features for proofing, delivery and print sales, and links up well with both Lightroom and social media platforms. It's also really easy to add your own wedding photography branding onto the online photo gallery.
But one of their best features is allowing clients to 'favorite' and create collections within particular galleries, which makes organizing and accessing individual images really simple.
They also provide some great options for 24/7 print sales and print and digital downloads, with a great billing system and they don't take a commission from your sales (as long as you are a paid subscriber).
Overall, Pixieset is a very decent option. It looks like their team is also always looking to upgrade and add new features, which we are big fans of!
How much will it cost you?
Pixieset has more pricing options than either Pic-time or Pass+. So, flexibility is a key benefit here.
Problem is, its free option supports a much lower storage capacity – at only 1000+ photos or 3GB.
Access to this free service also comes with a 15% sales commission, as per other online photo galleries.
Next up, their Basic paid subscription option comes in at $8, if you pay annually, or $10 if you'd rather key it flexible and pay month-on-month. Bear in mind, however, that the 10GB these plans come with will only be enough for a handful of weddings (3-6 at the very most).
Then Pixieset's subscriptions go from Plus, to Pro, to Ultimate – with the top-end service costing $40 a month, paid annually, or $50 month-on-month.
You can up or downgrade at any time. If you choose to take a step down during a pay month, you'll receive a discount credit in your account for the difference.
What do other photographers have to say about it?
It's difficult to find a truly negative review for Pixieset online.
On the whole, its users seem pretty impressed with its simple design and useful features.
But, as one photographer points out here: "One of the biggest problems with Pixieset is they don't offer automated sales emails when alternatives such as Shootproof & Pic-time do, and after contacting them recently that is not likely going to change, their reply was Pixieset is not intended for mass marketing purposes."
So, if you're looking for an online photo gallery which can support you in your business development and sales strategy, maybe look elsewhere.
Otherwise, Pixieset is a great option for a sleek, easy-to-use, online photo gallery which clients will love.
Pixieset's pros and cons…
Pros
Flexible pricing structure – choose a subscription that works for you
Up or downgrade at any time, without losing money
Super easy for clients to 'favorite' shots, and send to 24/7 printing services
Cons
Minimal access to business development or sales tools
15% sales commission on the Free plan
Who's it for?
Photographers who don't need any fancy marketing frills, but just want a simple out of the box solution that they can start using today.
To wrap it all up… is there a 'best' online photo gallery for photographers?
So, as you can see, there are many great options for online photo galleries out there.
Thing is the wealth and variety of options these days means the little details can be absolutely key.
Finding well designed, elegant looking galleries that are easy to access and simple to use is very possible but choosing between them really depends on your individual priorities as a photographer.
If you're looking for a cheap online gallery without sales commission and don't need to upload more than a hand full of wedding galleries you might want to go with ShootProof or Pixieset.
But our absolute favorite online gallery for photographers has to be Pic-Time.
If your priority is finding the most sleek, stylish and all-round-enjoyable experience, we'd recommend you try Pic-Time today. It's by far the most comprehensive platform to help you really make your work shine, and make it sell.
Their business automation tools makes it easier than ever before to develop passive income streams through print and album sales, and their email marketing suite is perfect for sending personalized messages and promos to encourage sales to all guests, not just the bride and groom.
It's sleek, intuitive, powerful and super affordable – and we wish we'd discovered it sooner! Better still, when you stack up all the features offered, no other competitor on the market is more affordable.
And best of all: If you love the 30 day trail and sign up via DBMH you can add an extra BONUS MONTH by using the discount code DBMH. So if you were ever looking for an amazing deal or Pic-Time discount here is your chance!
It's okay if you aren't certain exactly what you want yet – all of the options above can be tried for free. So why not sign up to some free trials, and experiment with what works?
Ultimately only you can decide what works best for your business, your brand and your customers. So, dive on in!
And if you're interested in finding out a little more about a wedding photographer's job after the wedding day itself, why not check out our 9 step post-processing workflow guide? It's designed to help you along the sometimes tricky path of editing, presenting and delivering your work to the happy couple.
Happy shooting!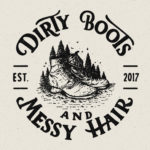 Written by:
Dirty Boots & Messy Hair Team
Connection is what it's all about. Feel free to reach out to us with any comments or questions you might have, even if it's only to say hello. If it wasn't for our beautiful community, this place just wouldn't feel the same.
Photographer Tips
14 Sep 2019