We all know that wedding photography can be an incredibly busy job –– it's not just turning up for a shoot and capturing a wedding day as it unfolds. There's the pre-production, the booking, the editing, the self-promotion, the schedule juggling, the financials, the client management…and that's just the tip of the iceberg.
Sometimes there just aren't enough hours in a day to get everything done. At some point in every photographer's career it becomes time to outsource.
Hiring someone else to take care of some of these tasks can really help you grow your business –– and also personally grow as a photographer.
Cause let's face it, when you're not spending dozens of hours a week pouring over spreadsheets, Photoshop or a bookings calendar, you'll find that you have so much more time to dedicate to honing your creative skills. After all, that's what got you into this business! We all know how important it is to maintain a healthy work-life balance.
The key to getting there is outsourcing.
But where to start?
What tasks can you outsource and how do you even plan something like that? We're here to give you a rundown of how you can delegate some of your admin tasks and get back to focusing on the aspects of your business that you love.
What to outsource as a photographer
Remember: there are no rules.
If you love scheduling and editing, keep doing those tasks! The key is to identify things that you'd like to have off your plate, leaving you enough time to do what brings you more joy.
Let's start with the obvious: you probably love shooting. You have chosen to pursue it as a career, after all! So that's definitely an aspect of your business you want to keep doing.
But what else can you outsource to give you more time behind the camera? And what tasks do you need to keep managing yourself?
It's a good idea to sit down and perform a quick self-assessment. Write out every single task that you do to run your business, no matter how small. Identify which of these tasks you kick ass at, and which you dread every time they pop up. Maybe even time yourself doing each task and figure out which are sucking up most of your workday.
Here are some ideas for things that you might be able to relinquish to someone else:
It might feel weird to turn over your raw photos to someone else – you shot them; you know them best! And, let's be real, how your images look after editing reflects your brand and your style. It's what your clients are paying you for.
But sorting through photos after a shoot and making small corrections to them can be such a time suck.
Many wedding photographers work with defined presets across their images and applying these to your shortlist is definitely something that someone else can do for you.
If you're struggling to keep track of appointments and shoots and last-minute changes, on top of everything else, why not pass it on to someone else?
There are some great virtual assistants and diary management specialists who can wrangle every aspect of your business and make it all feel a little less overwhelming.
They can coordinate your schedule, send out proposals and contracts, organize bookings for shoots, keep track of clients, along with about a hundred other things.
It might seem like tiny tasks, but they add up to dozens of hours each week!
If you create albums for your clients or your personal portfolio, you know that they can often take quite some time to design and set out.
But there are so many amazing services out there that'll take care of layout and design for you, it's as simple as just choosing the photos and sending them off to be printed.
This is a great way of adding additional revenue streams to your business without having to take on extra workload. Win-win!
This is the aspect of running your own business that most people dread (us included!). Especially as your photography business grows, you'll find that the financial side of it gets denser and more complex.
Unless you're a numbers person or have accounting experience, it might be a good idea to recruit a professional to help you out. They'll also be able to help ensure that you're dotting your Is and crossing your Ts when it comes to tax time!
Plus, you get to save yourself the headache of pouring over your financials. What's not to love?
Marketing and social media
Maintaining an online presence is almost a necessity for any business in this digital age. Things like email lists, Facebook groups, Instagram posts, and newsletters are a great way to keep in touch with your clients and expand your reach. But try to do it on your own and you'll spend hours each day writing newsletters and social media posts, without any time left over to actually do anything else.
Consider hiring a social media manager, even just for one day a week, who can schedule content and work on maintaining your digital brand. They'll even be able to provide excellent audience insights that can help steer your business in the right direction.
What NOT to outsource as a photographer
It's OK to delegate impersonal communications like newsletters and social posts, but when it comes to chatting with clients one-on-one, it should be all you, baby! You're the face of your photography brand, and it's important to build that relationship with your clients and establish trust. This is especially true when you run your own business, clients will want to meet you, not just a random salesperson.
Who should you hire to help out?
When it comes to finding the perfect person to help you out, there are a couple of options that you can explore. Before you proceed, it's a good idea to first identify the kind of help you need and the level of experience you're expecting from whoever you bring on board.
This is usually a budding but relatively new photographer who's looking to get some experience in the industry. While they usually come at a lower rate than a seasoned professional, they'll likely need a bit more guidance and direction.
Interns tend to have a higher turnover rate, as this job will just be a steppingstone for them before they move up as they gain experience. Consider this if you don't want to have to continually re-train interns.
Despite their more limited experience, interns are great because they have a large scope of abilities. They can handle organization, admin, booking, social media, and editing, saving you from having to hire a bunch of people for different tasks.
Skip the intern step and hire yourself a part-time or full-time employee. It's a pricier option, but one that'll pay off once they start taking time-consuming tasks off your plate.
Before you start the hiring process, figure out exactly what parts of the business you'll be delegating to your new employee. That way you can look for someone who has experience with particular software or business practices.
You can't guarantee that an employee will stay with you for years to come, but you can set out your expectations with them before they begin.
There are tons of companies that offer business management services for you to take advantage of. These companies are almost always more reliable than an individual intern or employee, and they have plenty of experience handling whatever you delegate to them.
The downside is that they're usually remote partnerships, so you'll have to get used to giving directions over email or on the phone – no hands-on lessons here!
This is a great option if you only have one or two things you'd like to outsource. For example, you could hire a remote assistant who can keep track of your calendar and bookings. Or you could hire a social media manager to run your online presence.
At the end of the day, outsourcing is all about making your life easier.
Finding someone to help out with the – let's just say it – boring parts of running a business will free up your time to focus on the things that you love. Strive to have that important but ever-elusive work-life balance, and it'll be so much easier to stay on top of things and grow.
Hopefully these tips will help you restructure your business to a model that works best for you!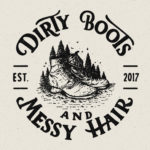 Written by:
Dirty Boots & Messy Hair Team
Connection is what it's all about. Feel free to reach out to us with any comments or questions you might have, even if it's only to say hello. If it wasn't for our beautiful community, this place just wouldn't feel the same.
Photographer Tips
18 Jan 2021