Being a wedding photographer is one of those jobs with a ton of unpredictability. You never can tell what will happen on the day. With so many wild cards to deal with, you want to have at least a few things you can count on to keep things running smoothly.
One of the best ways of establishing a little dependability in your shoot is to hire an assistant, or second shooter. In this post, we'll take a look at 6 key reasons why hiring a photography assistant could be the best thing you did all year.
1. To capture different locations
You're only human, and you can only ever be in one place. A second photographer can be a lifeline in helping you to capture the event as it unfolds in multiple places. For example, maybe while you are busy shooting the bride upstairs, your second shooter can capture the guests as they arrive. In this way, having a second shooter gives your final work a holistic and dynamic edge.
2. To shoot different angles
You may have your own aesthetic preference for capturing your couple as a professional wedding photographer. But when you combine this with shots your second shooter takes photos from other positions, the results are amazing. For instance, while you shoot the bride and groom having their first dance, your second shooter has the freedom to capture the guests' reactions. Having images shot from the eye of another photographer or a different angle will add huge depth to your final work.
3. To be your wing (wo)man
A second shooter is also a great assistant in helping you with the logistical aspects of the day. They'll be there to help you organize yourself as the event unfolds, and to support you with all your equipment. We've lost count of the amount of times we left some vital piece of equipment on the other side of the venue right when we need it, but with a second shooter, you've got a second pair of hands to keep everything ordered and in one place. That backup will give you the much-needed peace of mind.
4. To manage guests for group shots
Gathering the extended family or friends for group shots can be time-consuming. You can't do it all alone. Getting up and down to rearrange people is often not an option, and relying on the bridal party can also have its frustrations. Worry not! Your assistant can take up the challenge to sort the guests for the group shots so you can take the photos quickly, efficiently and stress-free.
5. To capture the reception
Assistants are particularly useful when there are a large number of wedding guests. You cannot be everywhere, and will be focused on the groom and bride most of the time. That's why the hours after the ceremony is the time having a second photographer is a life saver. Whilst you take care of capturing the raw emotions of your newly-wed couple, your second shooter can focus on the reception as it begins to get into swing and get you some interesting shots.
6. To balance out your weaknesses
Hiring a second shooter whose strength is your main weakness adds huge value to your services. If there are elements that you know you enjoy less, then balance that out with a second shooter who excels in that space. For example, if low-light shoots aren't your jam, then hire someone who kills it. You'll learn from one another, and strengthen each other as a pair, and the results of that will speak fo themselves in your final work.
Where to find a second shooter
Now that you know some of the fantastic ways that a second shooter can help you, how do you actually find someone (that you can trust)?
Social Media And Forums
In the age of social media, we recommend you join some popular wedding photography groups, like the Dirty Boots Community, for example. Let the groups know that you are looking for a assistant and you'll be able to connect directly with people who feel they fit the bill.
Ask For a Referral
Ask around. Do you have other photographers you admire? If so, ask them to recommend second shooters they've worked with in the past. If they had a great experience, this should give you confidence that you're hiring someone dependable.
And there you have it – 6 reasons why you should consider hiring a second shooter for your next gig. Be sure to do your homework and find someone you can rely on, though! Otherwise it could be more of a hindrance than a help…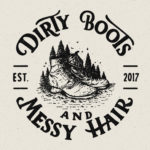 Written by:
Dirty Boots & Messy Hair Team
Connection is what it's all about. Feel free to reach out to us with any comments or questions you might have, even if it's only to say hello. If it wasn't for our beautiful community, this place just wouldn't feel the same.
Photographer Tips
26 Nov 2018