Beauty is a funny concept: subjective and transient, with a tendency to always have stigmas growing around it.
Weddings are just the same. They are often associated with perfection, creating lots of uncertainty and anxiety in brides-to-be. And while it's true for almost every single person, it's particularly harder on those who are not represented nearly enough.
With this shoot, we aimed to show the beauty that shines through each and every girl who gracefully joined us for the day. They are strong, and they are loving. They are the heroines of their lives.
Disabilities should never keep people from feeling loved or having a wedding of their dreams. This unique and truly unprecedented campaign is a proof that beauty comes from the within. As an established team of creatives, including Diana Vartanova (photographer), Xenia Motif (wedding planner & designer), Sweet Kvitka (floral design), Yuliia Liushenko (make up & hair), Nicola Tully (hair), Julia Semashko (videographer), The Boutique (bridal dresses), Emmy London (shoes), Tabitha Kate (calligrapher), Models of Diversity, and a beautiful venue of 10-11 Carlton Terrace, we believe that together we can shift the perception of people with disabilities in the bridal industry, and give them a strong voice and a platform to show that they are heard and seen, as beautiful as they are.
I guess we all feel not confident enough sometimes. Am I good enough, slim enough, beautiful enough to be a bride? This question is coming to me, while I am planning my own wedding. This is absolutely not acceptable. Every girl deserves to feel beautiful, to be an inspiration for creatives like myself.
Most people consume retouched front-page appearances and take fake gloss for granted. I stepped into the project to show that no matter what happened to us, we are beautiful, we are inspiring, we want to be looked at and to be admired.
Words and Photos by Diana Vartanova.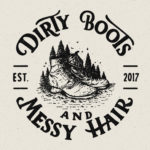 Written by:
Dirty Boots & Messy Hair Team
Connection is what it's all about. Feel free to reach out to us with any comments or questions you might have, even if it's only to say hello. If it wasn't for our beautiful community, this place just wouldn't feel the same.
Wedding Planning
30 Sep 2021