We absolutely love photography documentaries. The combo of incredible imagery and gorgeous cinematography makes photography and film the perfect match — plus, it's a unique chance to get the inside track from some of the best in the business about how they work their magic.
There is something truly inspirational about watching masters of their craft doing their thing, and photography documentaries can be a great way to spark creativity in your own work.
Not to mention, for us there is nothing more relaxing than sitting back in front of the TV and letting your mind drift off into a world of beautiful images and stunning locations.
So, we decided to put together a list of our absolute favorite photography documentaries for you to enjoy. These are the most gorgeous, most inspirational and most dramatic examples of photography on film and TV that we've found, all available to be streamed online, and most available for the best price of absolutely nothing!
So, sit back, relax, and indulge your dreams of exploring far-flung exotic locations and shoots. Who knows, they might just give you the push you need to make your dreams come true!
Starting off the list with something pretty dramatic, Salt is all about soaring, dramatic landscapes and an intriguing creative process.
The film follows Australian photographer Murray Fredericks over many years as he returns time and again to capture shots of the vast salt lakes of South Australia around Lake Eyre. The process meant that Fredericks spent hours, even days alone with the birds and his thoughts on the banks of the extraordinary rose-pink salt lakes, and the film is infused with a dream-like quality that captures the essence of this journey.
One of the best bits is the time lapse video, which captures both the stillness and the life of this wonderful place.
You can rent or download Salt from the iTunes store – $4.99 to rent, $14.99 to buy.
The Search for the Afghan Girl
You might not think that a documentary based on a single photo would be an interesting watch, but this remarkable story from National Geographic will definitely change your mind!
Based on one of the magazine's most famous covers of modern times, the documentary shadows Steve McCurry on his quest to find the subject of a photo he took way back in 1984. The Afghan girl with piercing sea green eyes acts as the largely unseen main character in McCurry's remarkable search for someone he met once over 30 years ago!
The Search for the Afghan Girl is available free of charge in four parts on YouTube.
An oldie but a goodie, as they say, and a film that has stood the test of time, The Photographers was a formative experience for many nature photographers growing up in the 90s.
The film is an in-depth exploration by National Geographic into the work of its photographers, and how they go about shooting the amazing images that end up in the magazine. If you're a fan of National Geographic, or nature photography in general, then this is a must-watch.
Just forgive the hairstyles and the fashion choices…!
The Photographers is available for free on YouTube.
On Yoga the Architecture of Peace
For ten years between 2005 and 2015, photographer Michael O'Neill travelled around India, Tibet and across the world, talking to gurus, yogis and masters of meditation.
The photos he took became a book by Taschen, and subsequently this excellent film, in which he explores the wisdom and learning of the people he spoke to, and reflects on how the journey, and the subsequent slowing down of his life impacted on his craft.
This is an incredibly thoughtful and spiritual piece and will leave you with an entirely new perspective on the art of photography.
On Yoga the Architecture of Peace is available on Netflix.
One of the most important and interesting stories of street photography out there, Everybody Street is perfect for anyone interested in the finer points of urban photography.
The documentary explores the careers of thirteen prominent street photographers in New York City, and serves to both illuminate the lives and work of the artists, as well as highlight the beauty of their subject, the city itself.
Everybody Street is available on Netflix and Vimeo.
Helmut Newton: Frames From The Edge
If you love fashion photography, the name of Helmut Newton will be totally familiar. Widely seen as one of the greatest fashion photographers who ever lived, his work has graced the pages of literally every fashion publication of the 20th and 21st century.
This film takes a deep and surprisingly candid dive into his life and career, and explores his relationships with everyone he worked with, from printers and publishers to the fabulous and powerful women he photographed. High fashion never looked quite so good.
Helmut Newton: Frames from the Edge is available to watch on Amazon Prime Video.
Annie Leibowitz: A Life Through A Lens
Love her or hate her, you can't deny the impact and significance of Annie Lebowitz. She might be a polarizing figure for some, but she is one of the most important artists in music and fashion today…and has worked with some of these industries' most transcendent stars.
In this film she talks to her partner, author Susan Sontag, and their conversations shine a beautiful and touching light on how couples influence each other's work.
Annie Leibowitz: A Life Through a Lens is available on Amazon Prime Video, Vimeo, and to rent for $3.99 from the iTunes store.
Bill Cunningham – New York
The late Bill Cunningham was a quiet, unassuming guy who cycled the streets of Manhattan for over 50 years taking photos of his city, and the amazing, weird and iconic people who call it home.
Focusing on style and individual fashion, his portfolio is incredibly important in the world of street fashion, and this film is a lovely, heartfelt homage to the man and his work.
Bill Cunningham – New York is available to rent or buy via the iTunes store.
What Remains: The Life and Work of Sally Mann
Sally Mann's artwork is challenging. Even gory at times. What Remains is not for the faint hearted, but if you can deal with a little darkness, then this is a powerful piece of work.
It follows the creation of Sally Mann's seminal artwork, an exploration of death and decay through contemporary photography, and touches on the artist's own thoughts and feelings towards mortality. The picture it paints is an intimate one, and the film itself is timeless and gripping.
What Remains: The Life and Work of Sally Mann is available on Amazon Prime Video and to rent or buy on the iTunes store.
The Many Lives Of William Klein
A fascinating and poignant look into the life of a legend, this BBC documentary looks at the alternative and in some ways unique career of William Klein.
Klein focused on fashion and street photography, but essentially rewrote the traditions and expectations of the industry, and the film follows him from New York City, his place of birth, to his home in Paris, with some raw, unfiltered interviews thrown in for good measure.
The Many Lives Of William Klein is available for free on YouTube.
Artists have a habit of only achieving success after their deaths, but it is pretty darn rare for no one to have heard of them during their life at all!
Vivian Maier was a nanny who spent most of her free time on street photography, was completely unknown as a photographer during her life, and yet now is considered one of the most brilliant and significant street photographers of all time.
She might have remained totally incognito had the director of this documentary not found a box of her negatives and become obsessed with solving her mystery.
Finding Vivian Maier is available on Netflix and Amazon Prime Video.
A documentary that combines photojournalism and war makes for a pretty powerful mix. Sir Don McCullin is one of the most revered war journalists of all time and covers the serious conflicts and natural and man-made disasters across the globe from the 1964 Cyprus War to the present day.
The film charts his life and works as well as exploring the art and craft of photojournalism and how it has shifted and changed over the last half century.
McCullin is available on Amazon Prime Video (UK only) and to rent via Curzon Cinema Online.
This list shows that photography doesn't just mean taking pictures. It is about the connection between artist and subject, between the world and the camera, and can be a uniquely powerful force and art form. These are just a few of our favorite photography documentaries, so do let us know any that you think we've missed!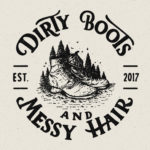 Written by:
Dirty Boots & Messy Hair Team
Connection is what it's all about. Feel free to reach out to us with any comments or questions you might have, even if it's only to say hello. If it wasn't for our beautiful community, this place just wouldn't feel the same.
Photographer Tips
09 Nov 2020