Destination weddings are on the rise. More and more couples are choosing to ditch the traditional wedding setting, and instead set off in search of adventure and beauty to take their vows. 
This exciting trend continues to challenge photographers with unchartered territory and unfamiliar experiences. Whilst this is great for pushing our creativity up a notch, it also comes with a set of challenges. How do you plan for an overseas wedding shoot exactly? Are there special considerations you need to take into account?
In short – yes. And in this article we'll do our best to help you plan a successful first destination shoot.
1. Learn to think on your feet
Being open to the unexpected comes with the territory of wedding photography. No matter the destination, things are guaranteed to go a litle off plan, and every good photographer learns how to adapt to these challenges when they arise. 
But flexibility and adaptability are even more essential when it comes to shooting an overseas wedding. You'll likely never have seen the venue before, won't have had a chance to speak with the staff beforehand, you probably won't speak the language – heck, everything will be new. 
As a destination wedding photographer you'll have to work with the unexpected and think on your feet. Every element of the day has the potential to confront you with things you didn't expect. It'll be your job to think on your feet and make the best of it. 
To prep for this, take your camera out to as many new types of environments as possible before the big day. When you turn up at the location on the day, you should have the confidence that you can weather any storm, and plan your way out of any lighting crisis. If the couple have a wedding planner then ask to speak with them ahead of the wedding to quiz them on anything you need to know.
Like your Mumma used to say, "fail to prepare and you prepare to fail" – so practice, practice, practice.
2. Do your research on the culture and landscape
Being a good wedding photographer means learning to be a good traveler. Take the time to read up on the location you'll be shooting in and find ways to make the most of them during the shoot. 
For example, if you're heading to the Tuscan hills, then read up on which kinds of trees you're likely to encounter and then think about how they could support your shoot. Or read into the local customs, colors, and traditions and then find ways to honor them in your shoot. 
When a couple decides to get married overseas, usually they have some gravitational pull to the destination they choose. Finding ways to celebrate the heart and soul of that destination will give your work a touch of magic, and is guaranteed to make your couple fall in love with every image.
Picture the scene: You're hiking over a gorgeous mountain, capturing your couple as they walk hand in hand ahead of you when – BAM – your spare battery falls from your bag and hurtles down the mountain. Now, you have enough battery to last you maybe another 100 shots, but the day has only just begun…
… sounds like a nightmare scenario, right? 
It is. 
And you'd be surprised how often these kinds of situations occur. 
We cannot stress this enough – make sure you have more than you need for the shoot. Over-pack, and prepare for the worst. If something should happen to any of your equipment, you need to be able to roll with it. 
So always make sure to create a list of everything you could possibly need, and then pack a little more. 
Top tip: pack a voltage converter to be able to deal with any power changes on your trip that might affect your ability to use your batteries/laptop.
Oh and one other thing: DON'T CHECK IN YOUR GEAR BAG! If that puppy gets lost or damaged in transit – you're screwed.
3. Arrive early and plan ahead
If you're shooting somewhere that you've never been before, then it helps to turn up a day or two early so that you can familiarize yourself with the surroundings. 
Give yourself enough time to understand the kind of scenery and lighting that you'll have to work with. Your couple will be looking to you to steer the ship on the day, and to direct them to the right spots to capture that one magical shot. If you have to do this blind, you'll be setting yourself up for a difficult (and stressful) task.
During this part of your planning process, also make sure that you take the time to check the upcoming weather. This can change from hour to hour and so it's worth planning for every eventuality – especially if you're headed somewhere remote where things may be more unpredictable.
5. Get your contract right
Many photographers fall into the trap of forgetting to cover their financial expenses for a destination shoot. Don't be one of them.
Your contract for any overseas wedding should clearly state your expectations. This includes everything from the cost of your travel, whether you expect to have the wedding meal on the day, right through to details of how you'll get to and from the airport. 
It's best to include very detailed information about exactly what you expect the client to be responsible for covering. The more detailed you go in this point, the less chance there is for any unexpected issues down the line. 
6. Check if you need a visa
Depending on where your oversees shoot is taking place, make sure you give yourself plenty of time to plan for any visa restrictions. 
Many destinations will require you to have at least 9 months validity left on your passport in order to apply for a visa, so also factor in time for any incidentals such as this. 
For help navigating any work restrictions in different countries, many photographers turn to professional associations, such as Professional Photographers of America (PPA).
And that's all there is to it. With the right planning, your overseas shoot could be the most rewarding and creatively fulfilling project you'll have done yet. Enjoy!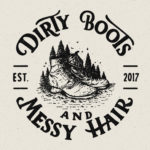 Written by:
Dirty Boots & Messy Hair Team
Connection is what it's all about. Feel free to reach out to us with any comments or questions you might have, even if it's only to say hello. If it wasn't for our beautiful community, this place just wouldn't feel the same.
Wedding Planning
29 Oct 2018