Getting seen in our competitive industry can be seriously stressful, which is why word of mouth marketing is so important for us wedding photographers.
Photography testimonials straight from our clients can be like gold dust for booking new business and building our reputations.
But there's a whole lot that goes into securing client testimonials that do the trick…
How can you ask for them? 👭
What should you ask, specifically? 🤔
Where should you share them? 📣
And how can you use them to your advantage? 💸
In this article, we'll be answering these questions and more, as we break down everything you need to know about photography testimonials, and why they might be the missing piece in your marketing strategy.
Sound good?
Then, let's get started — here's how to find and share testimonials that'll instantly transform your business 🙏
First things first, why are client testimonials so important?
In a nutshell, testimonials prove the legitimacy of your business like nothing else can.
Sure, a solid brand and a stellar portfolio will shine your business in a pretty positive light — but there's nothing more powerful than word of mouth marketing.
Think about it…
You're about to make a purchase or book a service, and you're not 100% sure if the business will be able to deliver on all their promises.
They look the part, and they certainly say the right thing — but there's no way of being absolutely sure that they're as great as they seem.
That is, of course, until past customers themselves, in their own words, confirm how great the product or service is. Suddenly, any doubts you have will fall to one side, and you'll more than likely continue with your purchase.
You see, that's the power of 'social proof' — the idea that if something is visibly loved by others, you will probably love it, too.
Apply that concept to your business, and you can see why client testimonials are so important.
The more social proof you have, the more clients you'll secure, and the more clients you secure, the more money you'll earn — and, in the process, your reputation will grow and grow, bringing in more business as a result.
Client testimonials are also 100% free, too.
Once you've put the right framework in place, they'll soon come rolling in… without having to spend even a single cent.
But if you want to get the most from your testimonials, you'll need to build a funnel for them that generates the right results… which brings us to our next section.
How to get client testimonials that do the trick
Before we delve into the specifics, you first need to understand the two different approaches to collecting testimonials.
First, there's the third-party route…
This is where you'll use an external platform like TrustPilot, Facebook or Google to collect reviews from past clients.
To collect these, you'd have to direct your couples to your profile on these sites, and ask them to leave a quick testimonial, usually in the form of a star rating and a relatively short caption.
The benefits of this are clear — your clients will be able to choose the platform they leave their review on, the process is super simple, and all reviews will be automatically posted to your public profile ready for any prospective clients to read.
This, however, can have it's disadvantages, too, since you won't be able to hold back any negative reviews, and nor will you be able to control the narrative of the testimonials you receive, in terms of what they cover.
There's also the (very slight) risk of receiving reviews that aren't legitimate, and not from actual past clients. This is rare, but you should never underestimate the possibility of social media trolls targeting your brand.
Then, there's the more direct route…
Direct testimonials are when you approach your clients directly and ask for their feedback on your service. This, of course, completely removes the risk of any faux reviews, but does require a little more creativity.
First, you'll need to decide what funnel(s) to set-up to generate your testimonials.
You could email your past clients, give them a ring for a quick chat, ask for a testimonial in your last face-to-face meeting, or send them over a client experience survey.
In our opinion, we think that the latter is best.
A survey not only creates some space between you and your clients (which is super important, if you want truthful responses) — but will also make the testimonial process far clearer and controlled.
In a survey, you'll be able to frame very specific questions, and generate very specific results. You'll also be able to collect those results in an organized way and analyze them on a collective basis to identify any patterns.
This is important, as client testimonials aren't just great for marketing, but also offer a brilliant opportunity to improve your business, which we'll be touching on later.
So, instead of firing off the same email or getting lost in time-consuming phone calls, simply send off an online questionnaire (on a free platform like Google Docs or SurveyMonkey, or paid client management service like Honeybook) and generate client testimonials without all the hassle.
But what questions should you be asking, exactly, to get the testimonials you need?
Of course, if you opt for a questionnaire to collect your testimonials, you've got to ask the right questions.
You should check out our article on client surveys for a thorough breakdown of this, but for testimonials specifically, we think it helps to break down your questions into three distinct categories:
'Before and after' questions
'Experience' questions
'Recommendation' questions
These question types will deliver a really detailed insight into a client's opinion of your services and provide you with quotes that will sell your business for you.
'Before and after' questions
A 'before and after' question is one that gets to the root of what your clients feared about working with you, and how those fears were — hopefully — misplaced.
The point of these questions is to collect testimonials that reassure your future clients that any doubts they have shouldn't stop them from working with you, since others have been in the same boat and didn't regret their choice.
The best example of a 'before and after' question is: "what was your biggest worry before booking me, and did it ever come true?"
You can also get a little more specific, and ask questions that tackle common client anxieties, such as:
Was the shoot experience comfortable, and relaxed? 😌
Did you feel that the shoot was well-planned? 📝
How happy were you with your final shots? 📸
'Experience' questions
These questions will give your clients the chance to share how great their experience with you was. For example:
What was your favorite part of working with me, and why? 🏆
What did you enjoy most about your photo shoot? 📸
How would you describe your experience as my client? 👰
How would you rank my overall service out of 10? 🥇
If you've delivered a stellar service, the answer to these questions will easily generate some really positive quotes (and statistics) that will prove how great it is to work with you.
'Recommendation questions'
Finally, a recommendation question will, in essence, encourage your past clients to speak directly to those who are just on the edge of booking you.
If you were to recommend me to your best friend, what would tell them? 👭
What would you say to someone thinking about booking me? 🤔
If someone asked you what is the best thing about working with me, what would you pick? 🏆
If positive, these answers will provide some really great reviews that could easily bring in new business, as it proves that your past clients would recommend your service — even to their friends and family!
Where to share your client testimonials
Once you've gathered your testimonials, either directly, via a third-party platform, or through a combination of the two (which is always best) — it's time to show them off to the world.
More specifically, it's time to get your testimonials in front of those who need to see them most: potential clients who are weighing up their options and looking for a sign that you're the photographer for them.
To do that, you need to put your testimonials on your website and social media — the two places where your prospective clients are guaranteed to be heading.
On social media, you can post up graphics of testimonial quotes and save them to your highlights so potential clients can easily find them. This will draw people's attention to the important stuff, and make you stand out from a super competitive crowd.
In terms of your website, we think it's worth having a separate testimonial page dedicated to positive feedback, as well as leaving client quotes throughout the website on your home, contact, portfolio, and pricing pages, where your future clients are bound to visit.
You should also add your testimonials to your pricing guides you send to potential clients. That way they see positive feedback from your past couples when looking at the services you offer and are more likely to want to book!
You could also run online ads that put your client testimonials at the center. This would be a great way of targeting engaged couples in your area with 'evidence' right-off-the-bat that you're a tried and tested photographer.
However you do it, pick out testimonials that are focused, positive and speak directly to the concerns of your market, and we're sure they'll do the trick.
How to use negative testimonials to your advantage
Now, to end on, we want to quickly touch on negative testimonials and how you should handle them.
Because here's the thing — no matter how great a photographer you are, chances are, there will be a few opinions along the way that don't match up to the rest.
But, please, don't worry.
A negative (or even just less than outstanding) review isn't the end of the world, so long as you deal with it correctly, and use it to your advantage.
To do that, you should…
Respond directly to the client, and apologize 🤝
Get to the root of the problem 🤔
Offer a solution to that problem (a discount or re-edit, for example) 🙏
Take action to avoid that mistake from ever happening again ✋
Check in with future clients to check that the problem doesn't reoccur 👰
Ultimately, if you tackle negative feedback head on and use it to fuel your growth, your business will be all the better for it — especially in terms of your reputation, which won't take so much of a hit if you're seen to take criticism on the chin and evolve from it.
And remember, so long as a negative testimonial isn't left on a third-party platform, you don't have to share it with anyone else. Instead, put it right, and always focus on the positives. You don't want to be held back by a one-off mistake… and nor should you be!
So, what are you waiting for?
Good or bad, client testimonials will transform your business for the better, and give you the word-of-mouth marketing you need to build a reputation that seriously pays off.
So, reach out to your past clients, send them a survey, and ask away!
Let us know how you get on, and don't forget to head over to our blog for more top tips on how to run your wedding photography business 💪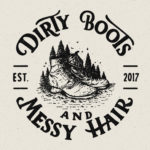 Written by:
Dirty Boots & Messy Hair Team
Connection is what it's all about. Feel free to reach out to us with any comments or questions you might have, even if it's only to say hello. If it wasn't for our beautiful community, this place just wouldn't feel the same.
Photographer Tips
24 May 2021