To deliver truly special experiences as a wedding photographer, it's seriously important to check in with your clients throughout their time with you — and even after it, too.
That's why client questionnaires are such powerful tools.
They'll help you:
Understand your clients, and their needs 🙋‍♀️
Get them (and you) prepared for shoot-day 📸
Collect important feedback 🧐
And stay on top of your game, as a result 💪
How can you get the most from your client questionnaires, and what questions should you be asking, in the first place?
Well, in today's article, we'll be answering those questions and more, as we break down the importance of client questionnaires, how you can use them, and what they can help you achieve throughout the client lifecycle.
So, let's get started — here's how to use questionnaires to supercharge your services as a wedding photographer 📝
Using questionnaires to qualify potential leads
First things first, questionnaires can be a really simple and effective way to qualify leads and confirm whether a client is right for you.
To 'qualify' a lead — aka a booking inquiry — you need to learn more about who the client is, what they want, and when they want it.
To fill in those blanks, a pre-meeting client questionnaire is ideal.
It'll help to confirm when a client wants to book you for, where they want you to be, the budget they're working with, and what kind of vibe they're looking to create.
This information is super important, as not every enquiry will be an ideal lead — they might not have the right budget, might not match your style, or might not be getting married in a location you can travel to.
Knowing this in advance will save you a whole lot of time, as you won't have to constantly jump on calls that weren't really going anywhere in the first place.
But how do you set-up a pre-meeting client questionnaire, exactly?
Well, thankfully, most website platforms offer an integrated feature to build questionnaires into their contact forms. This is a great opportunity to collect all the information you need about a client, right from the very start.
The kinds of questions you ask — as well as how you ask them — is super important, too.
You want to make sure that 1) you're collecting all the necessary data you need, and 2) you're doing so in a fun and engaging way that doesn't put off any potential clients.
To do that, try to avoid asking really dry questions, and instead opt for a more conversational tone, as if you were chatting on the phone.
Something like this, for example, should do the trick:
Hey! I'm xxx — what's yours? 👋
And what's the name of your boo?
What is the best way for me to get in contact with you?
When is this magical day happening?
Now the fun stuff! Tell me all about your wedding — the overall vibes, details, and your dream vision. The more information the better, so spill the beans!
Now, budget. We have to talk about it at some point, so let's just bite the bullet. Tell me about what you're needing and where your budget is at so we can work something out.
Of course, not every business will be suited to such an informal and chatty tone — but so long as your questionnaire reflects your brand and engages its target clientele, we're confident it'll work wonders and instantly streamline your client confirmation process.
And remember: if it turns out that a client isn't right for you, don't be afraid to let them go. This will be better for your business in the long run, as you won't risk disappointing clients who would be better served elsewhere.
Check out our guide on saying no for some top tips on this, along with our email response templates for the exact words you need to handle it like a pro.
Using questionnaires to get shoot-ready
Planning a wedding shoot can be seriously stressful.
There's so many boxes to tick, and so many questions to answer.
That's why a questionnaire can be super useful to make sure that everything is heading in the right direction.
Before shoot-day, you'll need to know:
What poses your clients are hoping for 💑
The time of day they want to shoot ⏰
How many guests are involved 👭
Any specific requests they have 🤔
Whether they're a little camera shy 😳
What moments are most important to them 🥇
And so much more! 🎉
Sure, you'll have a lot of meetings and telephone calls to go over details like these, but a questionnaire is a really great way to confirm everything one last time, and in writing.
This will not only help you to get organized for your shoot, but will also give you something to lean back on if your clients aren't happy with your work, even if it matches what was agreed in the questionnaire.
To send out your pre-shoot questionnaire, Google Forms is a really good shout. It's free, super easy to use, and will keep all your responses securely stored in your Google Drive, free from any risk.
As a very brief framework, your pre-shoot questionnaire could read a little like this:
Ahh, the big day is almost here! I'm *so* excited to work with you. But before that, I just wanted to double confirm a few details.
Are there any unique poses you're super fond of? Drop in some images if you'd like, and we'll recreate them on the day!
What time of day will the main part of the wedding shoot take place?
Are we inside or outside, for the most part?
How many guests are attending the special day?
Do you want me to bring a speaker and play some music as we shoot?
If so, what are your favorite tracks?
Is there any camera shyness I need to look out for, and work my magic on?
Are there any moments (or people) that are most important to you, beyond what we've already covered?
And finally… is there anything else you're dying for me to know? Whatever it is, I want to hear it! (remember, no ask is too big!)
Using questionnaires to confirm all the other, non-photography essentials
As well as confirming the details of a shoot, it's also important to make sure you've got a really clear picture of the wedding you're attending, and the kind of approach that will be suited to it.
A small and intimate wedding, for example, is going to require a completely different creative eye to a traditional hotel set-up with hundreds of guests.
Knowing the logistics of the big day is important, too, as it'll help you arrange your shooting schedule in relation to what's happening and when.
Again, the majority of these details will be confirmed in meetings — but it's still worth sending over a Google Form before you chat to make way for any points that need clarifying.
To get the most out of your wedding day questionnaire, you'll need to ask questions like:
When's the bride getting ready, and setting off? 💄
When's the ceremony taking place? ⏰
How long is the party going to be? 🎉
How many people are attending the party? 👭
What kind of entertainment have you booked? 🎤
What's the vibe of the party? 🍾
Do I need any special permissions from the venue to shoot? 📸
Ultimately, you want to make sure that you're fully prepared for the wedding you're shooting and understand the ins and outs of what's going to happen.
Using questionnaires to collect feedback and testimonials
After you've wrapped things up with your clients, it's time to turn your attention to feedback.
This is a super important part of being a photographer — delving deep into your client experiences, asking the hard questions, and working out what you're doing well and what might need improving.
To do that, a feedback questionnaire is a must.
It'll help you collect the necessary data to really review your service and gain an insight into how you're doing.
Using platforms like Google Forms and SurveyMonkey, you can also analyze your results, and turn them into charts and percentages that'll help you piece together how the majority of your clients are feeling, overtime.
You could ask questions like:
With 10 being the best, how would you rank…
Your photos
The quality of your photo album
My communication
My value for money
My overall service
Along with yes / no questions, such as:
Are you happy with my service?
Would you recommend me to others?
Would you work with me again?
As well as more open-ended questions, like:
What's your favorite thing about your photos?
How could I do better next time?
You should also use your final questionnaire as an opportunity to pick up some client testimonials. Simply ask your clients if they'd be happy to leave a recommending message, and you'll be surprised by how many oblige.
These will look great on your website and social media and do wonders for bringing in new clients — as will the (hopefully very positive) feedback you receive.
What other ways can questionnaires help us wedding photographers?
Alongside what we've covered so far, you can also use questionnaires to:
Research your target market 🧐
Why not send out a questionnaire to understand your target clientele, and ask questions about what they'd expect from a wedding photographer? Put a post out on social media, and watch the responses fly in!
Audit your brand's inclusivity 🏳️‍🌈
As a wedding photographer, inclusivity is seriously important. After working with BIPOC and LGBTQ+ couples, then, it would be a good idea to send them an additional questionnaire asking for their opinions on your brand's inclusivity. You could even reach out to non-clients to break down the first impression your business has on diverse groups.
Learn from other wedding photographers 📸
Sending a questionnaire to other photographers could be a great way of understanding how they work, and how they run their businesses. After all, who better to learn from than those in the same boat as you? Join the DBMH Facebook group to connect with other photographers, and fire away any questions you have!
Test out new ideas💡
Want to launch a new service, but not sure if it'll be successful? Put together a questionnaire and send it out to a mix of past, current and yet-to-be-clients. You'll quickly get an idea for whether or not you're onto a winner.
But first, let's do a quick rundown of the key takeaways from today's article.
To get the most out of your client questionnaires, you need to:
Use them throughout the client lifecycle 👰
Integrate them into your contact forms 📧
Be specific about the questions you ask 🎯
Make them conversational and fun to answer 💬
Always follow up, and take action 💪
Keep those important points in mind, and we're sure that your client questionnaires will supercharge your business, and lead to some seriously impressive results.
So, ask away, and don't forget to head over to our blog for more top tips on how to smash it as a wedding photographer!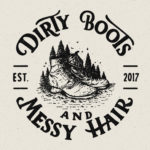 Written by:
Dirty Boots & Messy Hair Team
Connection is what it's all about. Feel free to reach out to us with any comments or questions you might have, even if it's only to say hello. If it wasn't for our beautiful community, this place just wouldn't feel the same.
Photographer Tips
10 May 2021