As a wedding photographer the relationships you have with your couples are a core part of your business – investing in those relationships, nurturing them and paying close attention to the needs of your clients is a given for everyone who wants their business to thrive.
In an ideal world every single one of your couples would feel like long lost friends. They love your creative approach and respect your professional boundaries – from paying bills on time to refraining from calling you on a Sunday morning.
But hey, sometimes lines can become blurry. Sometimes we don't realize it's important to set boundaries with clients until someone crosses them. Sometimes we only learn what red flags look like when we're smack-dab in the middle of the crossfire.
And sometimes you don't want the drama, but there's just no way around a difficult conversation.
So, whether you're currently in an awkward situation with a couple, or you are terrified of this ever happening to you and want to be prepared, worry not.
Read on for four potentially awkward client moments and four email response templates for wedding photographers, that every wedding photographer needs in their arsenal.
Email Template 1: Your Clients Haven't Paid Their Invoice in Time
Talking about money can be SO awkward, right?
But hey, it's a necessary part of running a creative business and you shouldn't ever be ashamed of asking to get paid in a timely manner.
If you find yourself with an outstanding invoice, don't panic. It is possible to handle the situation without having a total breakdown in your client relationship.
What to Do When This Happens:
You know your couple best and will first have to evaluate: Are they usually reliable and the payment slipped their minds in the midst of the chaos of their approaching wedding day? If so, a friendly reminder should be enough.
Or, on the other end of the spectrum, are you worried that payment might not be made at all? If so, it might be time to send over a firm but fair email outlining your expectations.
How to Respond:
"Hi guys,
I hope this finds you super well.
I am currently catching up on admin work and realized that invoice # from [DATE] was due X days/weeks/months ago but is still pending. I've re-attached the invoice in case it got lost. Could you give me an update on the status of this payment and when I should expect it to be settled?
Let me know if you have any questions regarding the payment. If this has already been taking care of, feel free to disregard my e-mail.
Thank you!"
Email Template 2: They Want to Hire You – But You Really Don't Want to Work with Them
Awkwardness alert! You have prospective clients who are enamored with your work, but you can already tell you won't be the best fit.
You've been pondering the decision but ultimately came to the conclusion that it doesn't make sense to work with them, either because you're not the creative fit, or you sense a clash in expectations.
Now on to the awkward part: How to politely decline a request for a booking.
What to Do When This Happens:
It might not feel that way but saying 'No' to a prospective client you're not the right fit for is an incredibly kind and professional thing to do.
Be kind, but honest. Stress that you're prioritizing their needs when cancelling on them. Tell them that they deserve to receive the most amazing wedding photos, but that you can sense that your approach won't be a perfect match for what they envision. Then attach a list of photographers from your network that might be a better fit.
How to Respond:
Express your appreciation and thank them for their time:
"Hi X and Y,
Thank you so much for a fantastic get-together / call / Skype conversation! I had the best time getting to know you and I am so honored you love my work."
Then follow with what's best for them, not whether you personally would enjoy being a part of their day:
"During our conversation you touched on a couple of things that are really important to you on your wedding day. It's amazing that you have such a strong idea of what you want. However, knowing the way I work best at weddings, I believe my approach might not be the best match for your day."
Explain your motivation behind refusing their inquiry:
"My ultimate goal is for you to be over the moon with your wedding photos. And I have a feeling I might not be the person that is the best fit for the job."
Give them a contact or somewhere to go from here:
"I have included a list of amazing people from my network whose approach really matches your ideas. They're amazing photographers and all-around great humans. Here are their contacts: (…)"
Email Template 3: They Give You A Step by Step Instruction Manual for Their Wedding Day – Including A Hundred of Photos Long Shot List to Work Through
It's only natural for your clients to want everything to be perfect on a day.
However, it's crucial that they trust every professional they bring on board to do a magnificent job – even without telling them how to do it exactly.
Being micro-managed as a photographer a big no-no. It's stressful for everyone involved, and it massively stifles your ability to do your creative thing.
But the thing about being micro-managed by clients is that it's something that tends to sneak up on you gradually. It starts with lists of 'helpful' references, and before you know it, you're being told who to photograph, how and when.
That's why it's so important to establish professional boundaries with your clients. And the good news is, this process doesn't have to be awkward.
What to Do When This Happens?
Micromanaging can have different root causes, and those require very different responses.
Often, a bride simply assumes she is being helpful by sending you tons of Pinterest boards and an extensive shot list. In that case a friendly reminder that you appreciate her efforts but know exactly how to approach a wedding day for best results can actually be enough.
Other times, your couple might not fully trust your approach. In those cases, you will need to be a little more determined.
Remind them why they hired you in the first place: Because they liked your work and trusted you to do a great job. Tell them that you take your job very seriously and that you know exactly how to get those results they hired you for.
The goal here should not be to butt heads or turn this into a power play.
Simply explaining where you come from and what your shooting process looks like can make a stressed-out couple feel calmer and trusting, laying the foundation for a successful collaboration on their wedding day.
How to Respond:
First, express your appreciation for their effort:
"Hi X and Y,
I hope you are doing great and wedding planning is going well.
I received your e-mail with photo suggestions / shot lists and truly appreciate that you're ensuring I have everything I need on your wedding day in order to create stunning results."
Put an emphasis on your expertise:
"My approach to taking wedding photos has been tried and tested shooting dozens of incredible weddings. Thanks to that experience I know exactly how to tell the story of a wedding day in a way that's authentic and emotional – including all those big, key moments as well as the candid, fleeting little scenes that make up your wedding day."
Explain why you don't work with shot lists:
"I am always happy to take specific photo wishes, like a portrait of your grandma etc. Please note that I generally don't work with extensive shot lists.
There's a very simple reason for this: While there are obviously certain key shots on the day that I will make sure you receive (e.g. the kiss) I am all about telling an authentic story of your wedding day.
That means really being in the moment and paying attention to those beautiful, real moments unfolding in front of my camera. Being occupied with crossing shots off a list that don't reflect the uniqueness of your wedding day wouldn't allow me to create those natural, emotional shots you've hired me for."
Let them know they'll be the first to know whenever you need anything:
"Rest assured that I will let you know in case I need any additional info or input from you, in order to create the best results on your wedding day."
Email Template 4: They Are Unhappy with The Wedding Images You've Delivered
Worst Case Scenario: Your couple is disappointed with the final wedding images they've received.
Maybe they don't like the way you've captured their day. Maybe they feel like certain moments are missing from the gallery. Maybe they don't like your editing style.
As you're reading their e-mail you can feel the blood rushing to your face, your heart racing, your hands shaking. There's a mean little voice in the back of your head immediately whispering: See? I knew all along you couldn't do this.
You forget that there have been tons of couples absolutely over the moon with your wedding photos, as your brain starts spinning around that one question:
So, what do I do now?
What to Do When This Happens:
Firstly, don't react right away.
Take a couple of minutes, let that feeling wash over you and don't even try to come up with a solution until you've calmed down. Acting when you're in an emotional frame of mind can lead to you doing things that you may wish you did differently. So, give yourself time.
Then, it's time to get really honest with yourself.
What's their reason for being unhappy with their wedding gallery?  Did you do an impeccable job that is completely in line with the other work you show in your portfolio and truly can't see why they'd have a problem?
Or are the results you delivered below your usual standard? Did you miss important shots?
Most importantly: Is there anything you can do to fix the situation?
How to Respond:
There really isn't a one fits all approach here. Your reaction will greatly depend on what the exact problem is and what your relationship with the couple has looked like up to this point.
Sometimes the problem can be easily fixed. For example, if they don't like the editing style of their images or they're missing a photo of a specific person that you could maybe dig up if you went through your cards once more. Then it's up to you to weigh in whether you wanna meet them halfway.
Then there are situations that turn out to be a little trickier. For example, you missed the kiss shot, or they're just generally unhappy with the results they're seeing.
We've included two e-mail templates, one for when you missed an important shot and one where the couple just generally doesn't like what they're seeing, maybe even has a couple of complaints, but you're convinced that you did a stellar job.
If you missed an important shot:
"Hi A and B,
I am so sorry to hear this. I've gone back through all the images that I took on the day and unfortunately this shot must have taken place when I was capturing another moment. I photographed almost [X] shots on the day and was extremely focused on making sure to document the day as authentically as possible, and I must simply have taking images elsewhere/ must have been focused on another beautiful moment when this happened."
Acknowledge their frustration without necessarily taking the blame:
"I fully understand that you are frustrated to find a moment that was very important to you missing."
It can make sense to offer something to make up for a mistake on your end:
"I'd be very happy to meet with you both again to do a post-wedding shoot if that's something that you would be open to.
I understand that this isn't the same as the moment on the day, but couples often find that a post-wedding shoot has even more magical results as you can direct the images however you wish."
Express that their satisfaction is very important to you and offer them to make own suggestions on how they'd like the issue to be resolved:
"The most important thing to me is that you are happy with your end result, so please do let me know how you'd feel most comfortable moving forwards, and we can resolve this together."
Weigh in whether an apology from your side is due – if so, apologize. If not, don't.
"Please accept my apologies again.
Best wishes,
xxx"
If they are generally unhappy
"Hi Z and Y,
I'm so sorry to hear that you are unhappy with the quality of the work you've received, that is the very last thing that I would want.
I've not had this kind of feedback before, so to help me understand how best to rectify the issue I'd like to arrange a call so that we can identify what the core issue is, for example if you're unhappy with the images themselves (i.e what I photographed), or rather if it's how the images have been edited.
I appreciate your concerns and will work tirelessly with you to find a resolution: it's just as important to me that you're happy with your final shots as it is to you.
Are you available on [DATE] at [TIME] so that we can discuss this further and plan the next steps?
I look forward to hearing from you and thank you for your honesty.
Best wishes,
xxx"
And there you have it. Four email response templates for wedding photographers we hope you will never need  –  just in case the unfortunate does occur, and you find yourself facing an awkward client moment.
Above all we want to remind you that no single moment defines you as a photographer. If you have a bad experience on one assignment, it's okay. Learn from it and move forward.
Don't dwell on situations that didn't go to plan. Figure out what you can do next time to steer things in a more positive direction.
Remember: you're only human, and sometimes things go awry. You're allowed to have bad days, too. It's how you respond to those bad days that counts.
If you're looking for extra ways of bringing a sprinkle of magic to your client relationships, be sure to check out this article on why a wedding guide might be just the trick.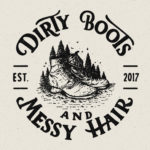 Written by:
Dirty Boots & Messy Hair Team
Connection is what it's all about. Feel free to reach out to us with any comments or questions you might have, even if it's only to say hello. If it wasn't for our beautiful community, this place just wouldn't feel the same.
Photographer Tips
17 Oct 2019