Earth Day is just around the corner! 🌍
Here at Dirty Boots and Messy Hair, looking after the environment is high up on our priority list. And we think Earth Day is the perfect opportunity to have a little think about how we can be doing even more to protect our wonderful planet.
If you haven't heard of this very special day before, it's never too late to join in!
So, what is Earth Day? When did it start? And why is it so important?
Earth Day is held on April 22nd each year — and has been for the last 51 years!
The very first Earth Day took place all the way back in April 1970. And since then, it has gone from strength to strength. Today, it's marked by more than a billion people every year.
But in the decades before 1970, Americans were largely unaware of the serious environmental concerns that we know so much about today.
And the nature of American society at that time did not help. Large factories released huge quantities of smoke and sludge into the atmosphere on a daily basis, and inefficient cars running on leaded gas were doing more harm than good.
What's more, the biggest issue was that people didn't know there was a problem!
But when marine biologist Rachel Carson published a book entitled Silent Spring, in 1962, everything changed. The book discussed the link between pollution and public health and raised wide concern for the environment and the planet's living organisms.
Carson's publication went on to sell a massive 500,000 copies! People's views were changing — and the public were quickly realizing that more had to be done.
So, in 1969, Senator Gaylord Nelson, a junior senator from Wisconsin, had an idea. Inspired by the student anti-war movement at the time, he decided to use the energy of college campuses to raise further awareness of environmental concerns.
He organized campus teach-ins — but quickly realized this was actually an idea that could inspire Americans everywhere.
So, Earth Day was born — and it soon took off. The very first year 10% of the entire American population took to the streets and parks to demonstrate against the damaging effects of the industrial revolution.
Half a century later, we're all much more aware of how the way we live our lives can negatively impact the environment. But there's still so much more that needs to be done — which makes Earth Day even more important than ever!
So, now you know the history of this important day. But is your photography business ready?
Sure, lots of us have already made environmentally friendly changes to our personal lives in recent years. Using reusable water bottles, recycling, and having shorter showers are all fantastic ways to lower your carbon footprint.
But how many of us have considered the environmental impact of our photography businesses?
It's not something that we always think about — but when photography is at the heart of everything we do, it makes sense to put some thought into how we can make our businesses more environmentally friendly, too.
And Earth Day 2021 is the perfect time to make those changes!
So, to help you do just that, we've made a list of 7 creative and uplifting ways that all photographers can celebrate Earth Day this year.
Ready? Let's go!
7 Creative And Uplifting Ways That All Photographers Can Celebrate Earth Day This Year
1) Use your talent to raise awareness
Photography is a powerful form of storytelling. It can evoke emotion and encourage people to see things in a different way.
So, as photographers, visual stories are our thing!
This Earth Day, set yourself the challenge of documenting an environmental concern through your photography.
Whether it's plastic in the sea, or litter left behind in a park, chances are you won't even need to travel very far to make an impact.
Or think outside the box — by staying even closer to home. A portrait of a family member by candlelight could be a powerful way to encourage others to save electricity.
Frame your photos in the right way and they could become an environmental campaign in their own right. That's because creating images that make people feel something is a sure-fire way to get them to share your work with their family and friends.
To really make an impact, share your Earth Day photography across your social media channels! Use the hashtags #EarthDay and #EarthDay2021 to spread your message — and your photography — far and wide.
2) Connect with other eco-friendly business owners
As business owners, we're more powerful together.
So, this Earth Day, why not make an effort to connect with other environmentally friendly business owners in your area?
Whether that means partnering with another eco-driven photographer to work on a joint photography project or running a competition with a reusable water bottle company, there are thousands of ways that you can connect with other eco-friendly businesses near you this Earth Day.
What's more, if you're looking to pick up good habits — or encourage long lasting change in yourself — a good community is one of the best ways to do this.
Surrounding yourself with people who are already doing everything they can to look after the planet is a guaranteed way to encourage positive changes in your own behavior.
After all, we become the people we surround ourselves with!
Especially when you're shooting in the great outdoors, it's important to LNT, that is, leave no trace.
If you're shooting adventure elopements, it's incredibly crucial to educate yourself about the areas you are shooting in (or hoping to shoot in!) to make sure you're following any and all protocols when it comes to the location and its environment.
That's why photo permits in particular places like National Parks are so important — it both limits the traffic coming through and gives you the opportunity to educate yourself on how to respect the land you're on.
Be sure to check out our guest post by Lauren of South of Indigo Photography, how to LNT as photographers when we're on public lands!
You may have also seen photographers refrain from tagging specific locations on their adventure elopements in order to protect the place from getting too much traffic and visitors who may not be as careful to protect the space. This can also be a helpful practice in protecting particular spaces from too many tourists and keeping the wild "wild"!
4) Donate to an environmental charity
Donating to environmental charities is one of the easiest ways to make a real difference this Earth Day.
Charities such as The Conservation Fund, The Nature Conservancy, Earth Day Network, and Greenpeace Fund work tirelessly all year round to protect our planet — and your donation can really make an impact.
As a photographer, a really fantastic way to give money to these charities is by donating a portion of all of your sales during the month of April.
You could even hold an Earth Day Photography Sale! This is a fantastic way to raise awareness, while also raising money for the charities who need it most.
As photographers, it's not unusual for us to spend a lot of our working days inside.
Studios, lighting, and heavy camera equipment can really limit the time we have to spend outdoors.
But this Earth Day, make a real effort to change that — even if it's just for one day!
Getting out in nature is such a great source of inspiration for your photography. But even more importantly, it's a fantastic way to fully appreciate the great outdoors.
And when we have a chance to take in the beauty on our doorsteps, we'll also feel more encouraged to actively look after it.
6) Invest in second-hand equipment
Hey, we all love new camera equipment, right?
But it's also possible to buy some pretty incredible photography equipment second hand!
This comes with all the excitement of getting something new but is miles better for the environment.
Think about it: purchasing secondhand equipment is one of the best ways to incorporate recycling into your photography business.
You'll be avoiding all of the greenhouse gases that are released when new plastic is produced. And, if you can buy secondhand equipment locally, you'll be cutting down on the petrol used by delivery lorries, too!
7) Get creative with your own Earth Day project
One of the most creative and uplifting ways to celebrate Earth Day is by thinking outside of the box.
With your photography skills, you have the talent and ability to produce a really inspiring project — and make your own personal mark on Earth Day 2021.
Whatever your project is, make it your own. Photography is one of the best ways to motivate, educate, and bring communities together, which makes it a fantastic method of celebrating Earth Day — however you go about it.
So, there you have it! 7 creative and uplifting ways that all photographers can celebrate Earth Day this year. We're now feeling super inspired to campaign, raise awareness, and do all we can to look after our wonderful planet — and we hope you are too!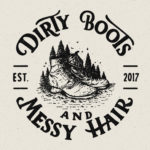 Written by:
Dirty Boots & Messy Hair Team
Connection is what it's all about. Feel free to reach out to us with any comments or questions you might have, even if it's only to say hello. If it wasn't for our beautiful community, this place just wouldn't feel the same.
Photographer Tips
19 Apr 2021