Backing up your photos is important. But storage of all those photos can be pricey. And what about after the wedding is delivered?
One of the most common questions we hear from professional photographers is "Should I delete my RAW files after delivering final images to a client?" After all, RAW files take up a ton of space, and will you really ever need to go back to them again?
In short: NO. As a wedding photographer, you have a professional responsibility to keep an archive of all your final work. All photographers, no matter if you're a pro or a hobbyist, should establish a clear post-processing workflow that keeps your images safe from loss.
Finding a cloud storage service for your RAWs is a great way to keep costs relatively low and your photos safe.
These days, high volume online storage is becoming increasingly affordable. In this article we round up our pick of the best cloud storage services for photographers.
Let's get started.
Crashplan is a really popular online data backup for photographers because it auto backups the folders you tell it to. Yep, continuous backups. And guess what, unlimited storage AND you can backup multiple destinations for no additional charge.
Cost: $10/month per device
Pros:
– no limits on individual file sizes
– remove or re-attach external hard drives without restarting the backup
– support available
Cons:
– it's pretty slow
If you're an Amazon Prime user, did you know that your plan comes with 1 TB of cloud storage for your photos?
That's right. The Prime membership includes a service called Prime Photo, which supports RAW file types.
Cost: If you're not a Prime member, then 1TB of storage will cost you $59.99 per year.
Pros:
– access your files from almost any device with the free Prime Photos app.
Cons:
– doesn't support RAW file photo viewing, organizing or tagging.
Dropbox is a great option for backing up your photos, not only because it fully supports RAW files, but also because any RAW files you upload are viewable as a preview image.
This makes it so much easier for you to organize your RAW archive than with other options which will not display your RAWs as image files.
Better still, Dropbox even allows you to create specific, password-protected galleries for clients, image presentations and even add captions and logos to your files.
You can also keep track of what people are doing with your files after sharing them using the in-built tracking tools.
Cost: starts at $16.58/m for the professional plan, which allows smart sync, showcase presentation and shared file controls.
Pros:  Comprehensive and simple to use, with specific image sharing tools
Cons: storage is capped at 1TB making it one of the more expensive options on the market
Backblaze is one of our favorite options for seamlessly integrating cloud backups into your workflow.
Though the interface looks a little outdated, Backblaze has a powerful file sync and backup service that will automatically secure all your files, without you having to actively process anything.
All plans come with unlimited storage. With the personal plan starting at just $5 per month, it's an incredibly affordable option that will give you total peace of mind that your files are safe, forever.
Pros: Unlimited, automatic, super cheap storage
Cons: Looks a little dated & doesn't offer photo tagging
Photoshelter is not only a great cloud storage solution for backing up your photos, but it's also a comprehensive service for photographers to showcase, sell, deliver and organize their work.
The service comes complete with tagging services to help you create a really structured RAW archive, and you can even license or sell your files from directly within the platform.
If you have a Pro plan, you get unlimited storage. What's the catch? Well, it's not cheap. The Pro plan is $45.00 per month, and there are additional fees for any sales made through the platform.
Pros: It's a one-stop shop for all your photography business needs
Cons: It's comparatively expensive if all you need is photo storage, as you'll be paying for dozens of features you may never use
Whilst it offers many of the same features as Photoshelter, Smugmug gives much more scope for you to customize your services depending on your needs.
This means that if you simple want photo storage, then you only need to opt for the Basic plan, which comes with unlimited uploads for just $3.99 per month (a fraction of the cost of Photoshelter!)
Pros: Comes with unlimited storage at a super affordable cost
Cons: uploads aren't automatic and the process isn't as user-friendly as other options
Other honorable mentions: iDrive, $13.90/yr for 2TB of storage; pCloud, $7.99/month for 2TB; and Google Drive, $9.99/month for 1TB
As you can see, there are a range of amazingly affordable (and powerful) cloud services available to not only keep your RAWs safe for a lifetime, but potentially also boost your business in the process.
Whatever you decide, don't scrimp on saving your RAWs. It's the archive of your hard work that you should keep safe forever – and happily, it's cheaper than ever before!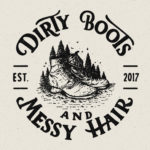 Written by:
Dirty Boots & Messy Hair Team
Connection is what it's all about. Feel free to reach out to us with any comments or questions you might have, even if it's only to say hello. If it wasn't for our beautiful community, this place just wouldn't feel the same.
Photographer Tips
28 Apr 2019