Time is precious, right? We all dream of having more free time to spend relaxing, hanging out with our families, or getting even more creative with our side hustles! Sadly, the life of a professional photographer, while amazing in so many ways, can be extremely demanding.
There's almost always something that needs doing, whether it's photographing, updating your website, or marketing your business… and when that's all over, you've inevitably got a whole load of editing and retouching to do. We're here to tell you: it's ok to outsource what you don't love.
By outsourcing your editing to a professional photo editing company, you get to spend all that time you'd otherwise be staring at a screen doing things you love!
Outsourcing can be a huge boost to your business and your clients, as your turnaround times will improve, and you'll get a consistency in style that will also improve your Instagram game. Happier clients and a happier you. Win win.
If chilling out with a glass of something and a good book while your business grows, sounds like a bit of a dream come true, then read on. We've put together a list of some of our favorite -and best- editing companies who can take the weight off your shoulders and help make your images shine.
RAW Digital Lab provides a genuinely exceptional level of consistency and professionalism, combined with top-notch customer service that can make you feel like you are popping down to your local store where everybody knows your name.
PROS
They get to know you inside-out, what you like and dislike, how you prefer to work, and what your particular style, and quirks, are.
 They provide the full range of editing and culling services with a turnaround time of 10 days, meaning your customers won't be waiting long for their coveted wedding photos.
PRICE: Their editing packages start at $175 for 200 images, with culling starting at $35.
The team at the Image Salon will have your head spinning with how quickly they can turn around your photos. With a guaranteed 3-10-day turnaround time, you'll be making some of your happy couples even happier. Testimonials from other photographers praise the Image Salon for bringing their delivery time for wedding clients down from 14+ weeks to a mere 3-4 weeks!
PROS
The Image Salon also provides a beautifully personal touch, with individual editors working with you throughout the process, and a fun and friendly team bursting with personality.
Their work is also killer, giving your images the highest quality retouching possible.
PRICE: Their editing packages start at 25 cents an image, and culling starting at 5 cents an image.
Edited by Artists is a boutique post-production service aimed squarely at helping high-end wedding photographers. Since the founder, Sidney, used to be a wedding photographer herself, you can be sure they know exactly what you are going through!
PROS
Edited by Artists also offers retouching in Photoshop, which makes them a perfect addition to your workflow, especially if Photoshop is something you struggle with understanding.
They get what you are going for, and what your style is, and will deliver edited wedding albums with a genuine 'WOW' factor.
PRICE: Edited by Artists charge $0.38 per image for editing, $1 a minute for retouching, and $0.05 per image for culling.
If you thought some of the earlier turnaround times were fast, then be prepared to be amazed by We Edit Photos.
PROS:
Just to add to this already stellar line-up of plus points, their prices are hardly going to break the bank either! They offer a range of packages for wedding photography editing, starting at $99.
We Edit Photos can get a set of high-quality edited photos back to you in as little as two days. That's right… TWO. They are friendly, fast, and provide tremendous customer service.
Plus, their lightning-quick delivery time has absolutely no negative impact on the quality of their work, which is outstanding.
PRICE: Their a la carte service starts at $0.20 per image for editing, and $0.05 per image for culling.
Our final recommendation isn't an actual company, but rather a suggestion that sometimes the best thing to do is to go with someone you already know and trust. Ultimately, outsourcing your editing is a big deal, and trust is vital before you hand over your precious photos to someone else!
PROS:
You've worked with them before, seen their work, and love their communication style.
Getting in touch with them is easy! You have their phone number as one of your favorites in your phone.
Quite often it's better to train someone in your style, and someone who knows your quirks, your habits and your particular tastes, than to go with a bigger company.
It might be a fellow photographer you know and like who edits on the side, or someone from your wider network who you've worked with before, perhaps as a second shooter. You need to know that whoever you choose has your back and can produce work you are happy to deliver to your clients.
Hopefully we've given you a bit of food for thought about the benefits of outsourcing your editing, and some great tips on who can best help you. Now all that's left to do is find a comfy chair, stick on some tunes and get seriously relaxed. You've earned it!
If you fancy a few more tips about how to make your life as a professional photographer a little bit easier, check out this blog on making your jobs feel fast and fun!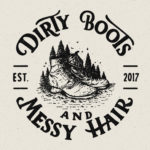 Written by:
Dirty Boots & Messy Hair Team
Connection is what it's all about. Feel free to reach out to us with any comments or questions you might have, even if it's only to say hello. If it wasn't for our beautiful community, this place just wouldn't feel the same.
Photographer Tips
10 Jun 2019