Photographers far and wide know the challenges of trying to master the Instagram algorithm. And it's easy to understand why: a visual platform like Instagram should be an ideal place for you to showcase your work to the world.
But, do you ever get the feeling like your posting into a void? One post does super well and then another doesn't and you have no idea why?
Few likes, lack of engagement…. it's demoralizing.
Over the course of growing DBMH, we've learnt so much about how to utilize Instagram as a productive creative tool and master that dreaded Instagram algorithm. But trust us, it's been a process.
Which is why we are so excited to share the news that we've joined forces with Junebug Weddings (and Photobug Community) to design and deliver a comprehensive online course called "Instagram For Wedding Photographers". Plus you can get 10% off with our exclusive discount code DBMHIG.
Do you have a steady following, but don't know how to take your IG to the next level and start earning leads from it?
Do you want to learn industry tips and tricks about storytelling and copywriting for social media?
How do you schedule and strategize your content today? Could you do with pointers?
Or, are you simply feeling lost within the sea of sameness on Instagram and unable to get your work seen?
Answered "yes" to any of the above? Then this course is definitely for you.
If we've already got you on board, then click here to enroll — we can't wait to see you there!
But if you'd like a little more background, it's comin' right up…
A rundown of the Instagram For Wedding Photographers Course
In case you haven't heard of them before: Junebug Weddings is the crème de la crème of wedding inspo sites; from wedding planning tips, to vendor catalogs and color-schemed mood boards… it's one of the ultimate go-to sites for brides to be. And within the Junebug brand lies their sister site: Photobug– an incredible online resource for wedding photographers.
At DBMH, we're all about creative collaboration, which is why we jumped at the chance to co-produce a killer online course, combining all our wedding photography and Instagram experience to date.
This isn't the first online course to come out of Photobug. In fact, the DBMH team actually took an all killer, no filler Photobug Pinterest Course a while back and it was so helpful for us. Seriously, our engagement on Pinterest was up 200% after taking the course!
Instagram for Wedding Photographers will be no different: jam-packed with inspiring, insightful and informative content, without the fluff.
As we've been through their courses before, we're 100% confident this Instagram course can reinvigorate and skyrocket your social strategy; bringing commercial results in return.
Seriously, we are so excited!
We hear ya'll: you're asking, "But what exactly will I learn?"
The course is designed to be a comprehensive run-down of how to approach Instagram as a wedding photographer. The modules are designed by experts who've been there, grammed that, so it's compiled by people who have developed effective strategies through their own businesses (something that we think is super important when it comes to educational business content).
Here's a rundown of some of the modules the Instagram for Wedding Photographers course will cover.
Developing a kick-ass Instagram strategy
How to make all of Instagram's features (yes, even the algorithm!) work for your wedding photography business
How to get featured on accounts like DBMH (written and taught by yours truly 😉)
How to tweak your Instagram strategy using the powers of data
How to take control of the 'gram, with scheduling and workflow strategies
Marketing your brand like a boss
Telling a compelling story — copywriting tips to create engaging captions which connect you to potential clients (Hello, new followers!)
Branding your feed cohesively, to attract your ideal followers
Winning clients — turning likes into leads
Actionable and easy-to-follow steps for converting your followers into clients — after all, that's why IG is so good for business!
How establish, grow and leverage your Instagram community
… and much, much more!
Okay, so you're in? What next?
It's simple, just click here to head over to the Instagram for Wedding Photographers site and sign yourself up. Don't forget to claim your exclusive discount using the code DBMHIG.
We can't wait to share this course with you.
P.S. Any questions, at all, about Instagram for Wedding Photographers and what it can do for your IG strategy, you know where to find us!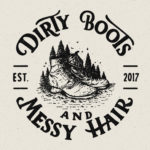 Written by:
Dirty Boots & Messy Hair Team
Connection is what it's all about. Feel free to reach out to us with any comments or questions you might have, even if it's only to say hello. If it wasn't for our beautiful community, this place just wouldn't feel the same.
Photographer Tips
08 Jun 2019