Shooting an overseas wedding can be an amazing opportunity to take for a wedding photographer. Overseas weddings are a wonderful opportunity to travel, see new places and shoot with some incredibly beautiful backdrops. There is definitely a sense of excitement and exoticism surrounding a destination wedding, which can translate into absolutely gorgeous wedding photography.
There are, however, pitfalls to watch out for when taking on an overseas wedding, and particularly when putting together your quote. Destination photography can be an expensive business, and you need to ensure that you aren't left out of pocket as a result of your work.
One of the most important elements of putting together a good pricing guide, no matter what kind of photographer you are, is being upfront and transparent about the costs. This is especially important for overseas wedding photography jobs, as the costs are likely to be higher, and some expenses are easy to overlook. Educating your client, while showing how much you are actually providing, helps your couples see the value in not only photography in general, but your wedding photography more specifically.
In this post, we've highlighted some of the most important costs to remember, and some of the expenses that are most easy to forget. Being professional and clear about costs right from the beginning is vital in developing good client relationships and building and maintaining a great reputation as a wedding photographer! So, here are our tips for pricing yourself for destination weddings!
Going abroad for a wedding will undoubtedly make the cost of getting to the venue much higher than usual. It might be obvious, but your quote should include all travel expenses, including the costs of getting your equipment to your destination safely. We like packing our gear in the Pelican Air 1615 for less adventurous destination weddings, and a converted 30L daypack for more adventurous locations that require a bit of hiking.
If overseas weddings are going to be a regular part of your business, then it would be well worth signing up to a frequent flyer program, getting a loyalty credit card, and taking advantage of the miles you travel. Many times, if you stick with one airline over time you get free upgrades and access to lounges at the airport, which can save you money on snacks and save you some of your sanity on those long travel days. You should also be clear with your clients that you will book your own travel, to avoid inconvenient layovers, difficult connections or rushed schedules. You know your own travel needs best!
Another fairly obvious thing to think about, but again worth being completely upfront about in your quote. It is a really good idea to be staying close to the bride. It cuts down on unnecessary travel and stress and gives you the opportunity to nail the prep shots, and capture some really beautiful, intimate moments that you might otherwise miss.
How far you go with including the cost of eating and drinking while on a job is up to you. Some photographers include every meal during the trip, while some opt only to ask that the wedding day meals are covered.
We think it's fair to budget a realistic amount to keep yourself fed during your stay, and certainly ensure that decent meals are provided (and scheduled!) during the wedding day itself. And remember that some places are expensive AF (I'm looking at you Iceland) whereas others are amazingly cheap (thank you Vietnam).
An easy thing to forget, but these sorts of costs can quickly add up. Getting from the hotel or Airbnb to the venue, traveling to prep shoots or a private session with the couple on a local beach – cab fees can be very expensive, and it is worth considering a rental car to allow you to move around freely (and carry all your equipment!).
Some photographers prefer to create a flat fee for travel – one for their home country and one for abroad so that the couple doesn't have to worry about all these details. Remember to make sure that if you choose to go this way to include all these smaller expenses in your cost.
If you do end up hiring a car, it is easy to forget that in most places you'll need to pay for parking. Perhaps not a huge cost (although again it is easy for small costs to mount up), but worth considering, and factoring in to your quote.
Before accepting an overseas wedding job, it is important to do your research on the legal requirements for working overseas. If you are lucky enough to be jetting off to a really exotic location, you'll likely need a visa just to get into the country, and many destinations will require specific visas to allow you to work too.
Talk this through with the couple beforehand, investigate the legalities and the costs, and make sure it is all covered in your quote. Some visa fees can be quite steep!
Travel insurance, for you, and for all your equipment, is a must! Taking yourself and your precious kit anywhere can be a risky business, and overseas travel adds another layer of chances for things to go wrong.
If overseas weddings are a frequent part of your business, you'll probably have a decent travel insurance package organized already. If that's the case, then this will just be a cost you factor in to the quote as a whole, rather than something itemized.
But however you do it, don't skimp on planning for the worst. The last thing you need is a broken camera or a lost bag of lenses.
It is easy to overlook the little things that you'll need to sort out at home but working overseas usually means a number of temporary fixes back home, many of which will come with expenses attached. You should ensure that things like childcare or pet care costs, parking or a ride to the airport, are factored in when putting together your quote – again, making sure that you are being paid enough to justify the extra costs of being away from home.
Destination weddings are often spectacular, and opportunities to work in beautiful, faraway locations and gorgeous, magical settings shouldn't be passed up. The key to putting together a good quote for an overseas wedding quote is doing your research, thinking carefully about the extra costs associated, and being professional, upfront and transparent with your clients from the get-go. Good communication and a friendly, open manner will prevent unnecessary complications later, and help keep your client relationships positive.
If you are interested in exploring a little more about what it's like to work on an overseas wedding, why not check out our Ultimate Guide to Planning Your First Overseas Wedding Shoot?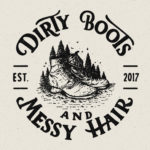 Written by:
Dirty Boots & Messy Hair Team
Connection is what it's all about. Feel free to reach out to us with any comments or questions you might have, even if it's only to say hello. If it wasn't for our beautiful community, this place just wouldn't feel the same.
Photographer Tips
31 Mar 2019