Choosing your wedding photographer is a pretty big task. They are going to be one of the most important people on your big day, and you'll be spending a fair amount of time with them. It's vital that you get on with them. Plus, your wedding photographer is going to be responsible for capturing the memories of your special day that will last a lifetime, so the decision is a big one!
You've scouted Instagram, you've delved into portfolios, you've maybe even had a chat with a few pros. Finally, you've found the photographer whose style perfectly matches your own vision, and who feels right for your wedding day.
Hold up.
Before diving on into the next momentous task on your wedding planning list, it is really important to consider a few details about how the photography on the day will work, and what your photographer needs. They may well have covered many of your queries in advance, but just in case here are a few things to think about, and to ask, before the day itself.
There are a lot of articles or posts online giving you advice on what to ask your photographers – from whether or not they'll copy a Pinterest image you found to whether they give discounts. This is not that kind of list. In fact, as photographers we recommend you trusting the person who's work you love to do what they do best.
This list is about knowing the best questions to ask your wedding photographer and making sure that you both are on the same page before the big day.
Where would you recommend we get ready in the morning?
Getting your photographer's input on preparation on the day itself is a great idea.
For starters, you'll want them to have as much time as possible to get some great, intimate shots of both bride and groom getting ready, so keeping them in the loop and getting their insight is really useful. Not only that, but photographers understand what kind of lighting will be best for your photos, so they can help you find a beautiful Airbnb or a gorgeous space to get ready in that will give you the best photos possible!
Equally, wedding photographers will have huge experience of couples getting ready for the day, and will probably have some useful non-photography advice, hints and tips for you as well! Some might even have a wedding guide that they can offer to help you with your planning.
How many hours are included in the package?
As with so many things involved in planning a wedding, getting clarity beforehand is key to avoiding awkward conversations (or a big jump in price) later on. Do you absolutely want them to capture your sparkler exit? Are the early morning hours with your bridesmaids ones you want in your wedding album? These are good things for you to discuss with your photographer.
Make sure to find out from your photographer if they have a set number of hours they work for, how much extra hours would be if necessary, so you know exactly what you are getting. The last thing you need is any stress on the day, and your photographer leaving before a pivotal moment that they didn't know about would be frustrating for both you and them.
How much time should we make sure to have for portraits?
Being incredibly clear with your photographer about timing, schedules and running order is one of the most important things to do in advance. Weddings are usually on pretty tight schedules, and inevitably things don't run entirely according to plan!
Understanding exactly how much time you need for the important shots you just can't live without (and how much wiggle room you need to build in!) is crucial.
Be sure to let your photographer know of anything special that you are planning during the day that you would like them to capture. If you're planning that sparkler exit, for example, let your photographer know well ahead of time so that they can plan around it.
For some couples a first look is a must-have, while others choose to meet for the first time at the ceremony.
This is one of those questions where getting some advice from your photographer is a great idea. They will be able to give you an idea of how different the wedding day will look if you choose to do a first look or if you choose to do without one. And depending on the season you get married in (hello early winter sunsets!), it'll completely change when you should have your ceremony.
Do you make a family photo list?
There are going to be some photos of the day that you just can't live without. There are also going to be a few people who you can't imagine not having a photo with. Getting a clear family photo list agreed upon with your photographer beforehand a sensible plan.
Nothing can ruin a schedule better than grandma showing up late because she didn't know family photos were happening before the ceremony.
Obviously, you don't want to cramp their style, and an exhaustive list of every single shot you could conceivably want probably isn't the way to go but checking that your grandma and grandad will be included is worthwhile.
What are your dietary preferences or restrictions?
Keeping your photographer happy and well-fed during the day is important, as no one does their best work on an empty stomach. So, making sure you know about any dietary requirements or restrictions in advance is key to avoiding unnecessary speed bumps during the day.
Along these lines, asking your photographer where they would like to sit during the reception is also a kind question. That way you can be sure they have a great view of the toasts and can capture any spontaneous kissing or cute parental moments, too!
Can you meet us at the venue to scout before the big day?
The first question here to ask is if your photographer has shot at the venue before. If they aren't familiar with the venue, a quick scout beforehand is a great idea, and a good opportunity for you to go over any other queries you have with them as well!
If you're planning a destination wedding or an elopement somewhere exotic, this can happen the day before the ceremony and is a great time to schedule a pre-wedding photoshoot with your photographer to get to know each other even better before the big day!
Do you Photoshop out imperfections? Do you create wedding albums?
Most photographers won't Photoshop each and every imperfection from an image. They are documenting the day as it actually is. However, if you have certain features you want to be removed like blemishes, let them know beforehand so that they can either factor it into their costs, or point you in the direction of another photo editor if it's not something they do themselves.
What happens if you are ill or there is an emergency?
Obviously, no one wants to think about worst case scenarios, but having a contingency plan is just a must. Having the peace of mind of knowing that in the event of an emergency there's a back-up plan in place, and one that you are comfortable with, can be a real relief.
Check in with your photographer and make sure you both know what to do if something were to go wrong. For example, ask if they have a stand in photographer in case they get sick. It might seem like overkill, but as the old saying goes, "plan for the worst, but hope for the best!".
Hopefully these questions can give you a bit of food for thought when chatting through plans for the big day with your photographer. If you need a bit more help and advice on wedding planning, why not check out this post on essential questions to ask yourself before the big day comes around!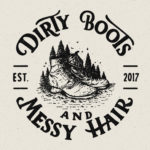 Written by:
Dirty Boots & Messy Hair Team
Connection is what it's all about. Feel free to reach out to us with any comments or questions you might have, even if it's only to say hello. If it wasn't for our beautiful community, this place just wouldn't feel the same.
Wedding Planning
16 May 2019