Where are you sitting as you are writing this right now? How's your day going? How are you feeling?
Right now I am sitting on my desk with a cup of coffee next to me and all ready to start answering e-mails. Is 9.00 am and, as usual, it's a sunny day here in Alicante in the south-east of Spain. Yesterday I came from Argentina and after a week of intense heat I am going to enjoy this mild 8ºC for a while until I my next adventure.
To those that might not know you just yet, please introduce yourself – Who are you? Cat or dog person? What's your photography style?
So this is Pablo Laguia writing, I am a from Alicante (Spain) and I have been working as a wedding photographer for almost 20 years! I know it sounds a bit crazy, but yes, I don't know how to do anything else but take pictures. Photography is my life.
I am a cat person, I always had cats at home but now I am married to a cat–hater which makes me very sad…but I had to choose (hopefully I won't come to regret it in the future 🙂 !)
I would say that my style is timeless and natural, or at least that is what I am always looking for. I love timeless photography, I try no to follow trends because I believe wedding photography should resist trends. The pictures we as wedding photographers take will forever be there for those we photograph, so it's important that the style resists aging. That timelessness is what makes this job so special to me.
Let's go way back. How did you first get in contact with photography? What was it that drew you in?
I have been drawn to photography since I was a child. My father loves photography and I grew up surrounded by cameras. My first work as a photographer was when I was 15 years old, it was at a friend's holy communion and I was my father's second shooter. It is amazing because I was also that same friend's wedding photographer few years ago…that makes me old! But it's crazy isn't it?
What was it like shooting your first wedding? Did you set out to become a wedding photographer?
I have worked as a photographer in newspapers, as well as in documentaries and the fashion industry (I still do it sometimes). But I found a way of truly express myself in wedding photography. I think wedding photography is a mix of all of the things I love: documentary, fashion and portrait. The first wedding I shot was a disaster as I was very nervous, but I have to say that I still have the same feeling every time I have a wedding. I think it's because I just love my job so much. 
Can you show us 1 or 2 photographs that are particularly meaningful to you and share the story behind them?
This picture was taken on my honeymoon in Yosemite. I was very sad I couldn't take the pictures of my own wedding, as you can imagine! So I asked my wife to bring her wedding dress on our honeymoon trip to NY, San Francisco and Yosemite.
My wife was tired of me taking pictures of her after NY and when we got to Yosemite I had to beg her to wear the dress again. It was actually really cold and she complained, a lot…
This picture was her answer after climbing that fallen tree and breaking her dress.  🙂 This picture means a lot to me.
This picture was taken at a elopement in New Zealand. We travelled with this incredible couple from The North to South Island, it was a total adventure! We stopped everywhere, taking pictures of the couple until we got Mount Cook and they read their vows, where we we all cried like children. I love this picture, as I love this couple so much.
What is your advice to fellow photographers wanting to start out in the wedding industry? What are mistakes you see newbies make?
I think the most important thin
g
is
to
not
to be afraid of being
yourself
. It is
so important
to find your own personality
.
Of course, it's normal
(
and sensible)
to
be inspired by
other wedding photographers
–
but
also make sure you draw
inspir
ation
from wide sources, such as
from
photographers of
different genders a
s well as
other
arts
,
such as painting, cinema, etc. 
Do you mind sharing your go-to set-up for shooting weddings? 
I just got Mark IV but I have been working for the past years with Canon 6D which I really love. My favourite lenses are the Canon 35mm and 50mm.
What does it take to truly master the art of wedding photography in your eyes?
Oh, I'm not sure I have the secret to this! I just think you have to improve every day and to learn from everything and everyone – never settle for 'good enough'. And enjoy your job, that is the secret to beautiful work.
Any adventures on the horizon? What experiences are you currently planning for? 
2017 was crazy for me. I have travelled across 5 continents and it was an amazing year of meeting incredible people around the globe. 2018 is going to be quite similar I think – I just came from Argentina, and my next stops are Uruguay, Mexico, USA, Marrakech, India and Thailand. 
What is you advice for couples looking for a wedding photographer? What to pay attention to? What questions should they ask?
I think couples should look for a photographer who meets their style and personality. I think they should look at not only their Instagram accounts, but also their websites where they will find a more complete picture of photographer's style of work. Once in contact with the photographer, I would ask to see a whole wedding. Of course after that it is important to have a great connection and gut-feeling so that everything flows smoothly on the wedding day.
Thank you for taking the time to share your thoughts and photography secrets with us, Pablo. We can't wait to see what shoots lie in store for you during your travels in 2018.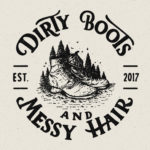 Written by:
Dirty Boots & Messy Hair Team
Connection is what it's all about. Feel free to reach out to us with any comments or questions you might have, even if it's only to say hello. If it wasn't for our beautiful community, this place just wouldn't feel the same.
Photographer Tips
10 Mar 2018