Getting useful information about how wedding photo album companies stack up against each other can be surprisingly difficult. There's a real lack of reviews, recommendations and suggestions out there.
When it comes to the various options for presenting your wedding photos, knowing which album company will fit your brand, style, and offer amazing support is crucial. But we've done the work of finding some of the best wedding photo album companies for you! So that you can spend more time doing what you love – photographing weddings.
With that, here are the best wedding photo album companies to recommend to your clients and present your work best!
Artifact Uprising: ecofriendly, minimally designed wedding photo albums
Artifact Uprising provide a truly high-end, luxe feel to their wedding albums. They come with fabric covers and high-quality book jackets and have a really generous 200-page limit on their albums.
Their newer lay-flat albums in particular are excellent in quality. It's not surprising that they are one of the most popular album companies around.
Sustainability is one of their core principles so while they don't offer a choice in paper, you know its high-quality recycled paper. And can pass on that information to your clients.
The online builder is, it has to be said, a little limited. Otherwise, the company is always easy to get ahold of when you have questions and are quick to correct any problems.
MILK Photo Books: trendy wedding photo albums
MILK Photo Books are one of the most on-trend wedding album companies currently on the market, and offer some genuinely outstanding luxury options, including leather covers and presentation boxes. The paper quality they offer is also really excellent.
This dedication to the finer things does come at a price, and MILK albums aren't cheap. They are one of the more expensive options around, and their online album builder doesn't give you terribly much flexibility.
But sometimes paying more is worth it, when the finished product is this good!
QT Albums: handcrafted wedding photo albums
QT Albums is a small, boutique company based in Europe and dedicated to fine art photography, and the craft of printing. Their range is aimed squarely at the high-end, luxury market, and every album is handmade and bespoke.
Their finish and attention to detail is excellent, and they provide round-the-clock customer support, which is extremely helpful. If you want to give your clients an experience as they look through their photos, QT Albums will be an excellent choice.
Dekora: customer driven wedding photo albums
Another high-end custom wedding album company, Dekora pride themselves on their customer service, and they really do deliver. Their boutique style albums and boxes are also very high quality, and nothing they make is mass produced.
Plus, they offer one-day workshops for wedding photographers who want to learn more about the process, as well as branding and pricing.
They are based in Toronto and while they do ship worldwide, if you are outside Canada you will have to take into account higher shipping charges.
Kiss Books: beautifully simple wedding photo albums
Kiss Books provide high quality wedding albums in linen and leather. They are very reasonably priced, but most importantly they include an album builder with their free account.
Simple and easy to use, this makes the process of creating the album a matter of minutes, rather than hours, which can be a great help.
Their design options are simple, clean and somewhat minimalist, which is great if that's what you are looking for and it fits your style but can be a little limiting if it's not what you are after.
PikPerfect: professionally designed wedding photo albums
Design not your thing? PikPerfect might be the best choice for you.
Unlike the album companies who offer online album builders, PikPerfect includes design services with all of their album printing, so you will have access to professional design skills from start to finish. Their team will send over a proof, and make as many revisions as necessary, before sending out the finished product.
While it's a little pricier due to their hands-on service, they offer some really great discounts during holidays!
This is obviously not an exhaustive list of every wedding album company out there. However, based on our experience (and what you have told us!) these are some of the best companies out there. Depending on your brand values (and budgetary needs), each of these companies can help provide your clients with their memories in beautiful packaging.
While we're on the topic, if you are interested in a few more tips on wedding photography, why not check out this post on must-have subscriptions for wedding photographers to help you give your business a bit of a boost?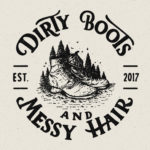 Written by:
Dirty Boots & Messy Hair Team
Connection is what it's all about. Feel free to reach out to us with any comments or questions you might have, even if it's only to say hello. If it wasn't for our beautiful community, this place just wouldn't feel the same.
Photographer Tips
05 May 2019