An advertising platform and portfolio all in one, Instagram is absolutely key to how us wedding photographers market our businesses.
But with the platform ever evolving, it can sometimes be tricky to stay on top of the trends and make the most out of this all-important platform.
Today, then, we want to help you understand Instagram's latest addition: Instagram Reels — a new way to create fun, 15-second video clips on the app.
These clips can be accessed via the all-new 'Reels' section on an account's profile, as well as in the explore tab. But how can wedding photographers take advantage of this brand-new feature? And what kind of content is ideal for a reel?
Well, to answer those questions and more, in this article, we're going to break down six wedding photography accounts that are seriously smashing it with their insta reels and highlight what they're doing best.
So, let's get started — here's how to use Instagram Reels to market your photography business, learning from the pros 💪🏼
1. Ang McCabe — How to establish your brand with Instagram Reels
First up on our list is Ang McCabe of Myrtle and Moss Photography, an expert wedding photographer who uses Instagram Reels to boldly set herself apart from the rest.
You don't need us to tell you how important it is to stand out from the crowd, find your niche, and build a brand that really marks your spot in this ultra-competitive industry.
And that's why we wanted to bring Myrtle and Moss Photography to your attention, today — for a first-hand lesson on how Instagram's latest feature can help you achieve just that.
Ang uses her Instagram Reels to position and brand herself as a high-end, expert wedding photographer who seriously knows her stuff.
Thanks to beautifully edited behind the scenes footage, a consistent and sophisticated style, and romantic acoustic music, Ang's reels shine her brand in a super professional and highly established light.
And, by occasionally promoting her own photography training workshops, Ang cleverly showcases her expertise on her reels, attracting both wedding photographers and potential clients alike to her business.
So, Ang McCabe's Instagram Reels shows us that…
They're ideal for stylized videos that express your brand's approach 🎨
They can position your brand in the market more broadly 📸
Showing your expertise on your reels is a great form of marketing 💸
2. Sunny Golden — Using Instagram Reels to put a spotlight on YOU!
Next up is Sunny Golden: a brilliant, Hawaiian wedding photographer behind the growing SunnyJuneBug on Instagram.
While Ang focuses on positioning her brand as a wedding photographer, Sunny's reels show us how putting yourself at the forefront can work just as well, too.
Sunny shares 'Tik-Tok' style clips of herself, shows off her quirky personality, and uses her reels to tell her audience about who she is, what she cares about, and other businesses she recommends within the wedding industry.
This is a really great example of how to create a 'personal brand' as a wedding photographer, which is ideal if you're a one-(wo)man band looking to connect to other individuals (including potential business contacts) on a personal basis.
Sunny also drops in a few top tips for other photographers in the industry, which, again, is a great way of 'proving' her expertise to any potential clients.
All in all, SunnyJuneBug shows us that Instagram Reels can be great for:
Showing off your fun personality, and bringing in business on the back of that 🎭
Making your brand about you, and what you care about 👩‍💻
Connecting to other businesses in the wedding industry 💼
3. Emily Saenz — Attracting clients indirectly with Instagram Reels
Emily Saenz, a wedding photographer from Nashville, takes the idea of 'showing off your personality' one step further, by using her reels to invite potential clients into her personal life, not just her business.
Her Instagram has reels that tour her new home, feature her partner, share her favorite coffee shops, and break down her travel routines — all of which is mostly unrelated to business, but does a great job of connecting her to clients in an authentic way.
And when, amongst all of this, Emily turns the attention back to photography, she does so by sharing genuinely helpful content, like by revealing the editing apps she uses and breaking down the questions all couples should ask before booking a photographer.
All of this is a great example of how Instagram Reels can be used to indirectly attract clients, by bringing them into your personal life and authentically connecting to them in a way that's unobtrusive and untied to business.
So, other photographers looking to reel in more clients, should learn from Emily that…
Instagram Reels don't have to be strictly about business ❌
Revealing glimpses of your personal life is a FastTrack to connection 👭
Sharing helpful content can sometimes do more than a fancy promo clip 🤝
4. The Heart University — Using Instagram Reels to share your story
Lindsey Roman and Evelyn Grace, the entrepreneurs behind The Heart University on Instagram, use their joint reels to creatively tell their story, how their online education business came to be, and how it can help photographers far and wide.
Aside from their own personal accounts which have their own killer reel content, the Heart University account features three separate but connected reels that break down how Lindsey and Evelyn met, why they started The Heart University, how it evolved, and how it grew to the huge success it is today.
Their videos are super professional, cleverly edited, and paint their brand in a very creative, fun and considered way.
This is a really great example of how to use Instagram Reels to share your story and impress potential clients with your success.
The point here is that you don't just have to limit yourself to a bio or caption to talk about your business — Instagram Reels offer a really fun opportunity to do just that in a more engaging and entertaining format.
Overall, then, TheHeartUniversity shows us that Instagram Reels are great for…
Sharing your businesses story, what it does, and how it came to be 💼
Creating connected videos that keep your audience engaged and entertained 🍿
Attracting clients on the back of sharing your success 🏆
5. Dani Purington — Targeting your ideal clients with Instagram Reels
We all know how important it is to niche down and target a very specific client in this business… but how can Instagram Reels be used to achieve that goal, exactly?
Well, look no further than Dani Purington, an elopement photographer who's got her targeting down to a tee.
As well as sharing personal reels about her life, Dani is a real pro at showcasing her niche and demonstrating why she's such an expert within it.
In one reel she shares the reasons why couples should elope, in another she reveals before and after shots of her own elopement shoots, and in another she breaks down the benefits of adventuring out into the unknown for your wedding day.
Picking up a theme here, yet?
OK, it's hard to miss… but that's the point!
Combined with a whole load of shots of her portfolio, Dani's consistent output of elopement content positions her business in a very specific niche, which, in turn, targets a very specific client.
The result?
Relevant and well-targeted enquiries that actually convert to bookings.
So, what can we learn from Dani's laser-focused Instagram Reels?
Sharing content specific to your niche will attract your ideal client 👰
Instagram Reels are great for positioning your brand in the market 🎯
A consistent theme for your reels will present you as an expert in your niche 👩‍🎓
6. HorizonFound — Using Instagram Reels to showcase your expertise
Now, to finish off our list, we want to touch a little more specifically on how photographers can use Instagram Reels to highlight how much of an expert you are.
This has been a pretty consistent feature of all the reels we've covered today, but few photographers do it better than Nicole Hill of HorizonFound, a photography account that teaches female photographers how to be their best.
On her account, Nicole shares countless reels that share top tips on how to write a client contract, how to clean your camera lens, how to focus your shots, and so much more.
Each reel is set to fun music that Nicole energetically dances to, as she runs through each step, one-by-one. Sure, these reels might be educational, but they're a great example of entertaining content, too — the kind that's bound to get rave reviews.
And whether you're targeting other photographers with a training course or trying to attract new wedding couples — expertise is everything. If it's clear that you know what you're doing, you're going to be far more successful in giving people the confidence that they can either learn from you, or work with you.
So, we can all learn from Nicole, that…
Instagram Reels are the place to show off your expertise 👩‍🏫
Making educational reels will impress any potential clients 🎬
Entertaining and engaging 'how to videos' are always beneficial 🎉
But not so fast!
First, let's briefly summarize what we've learnt today.
To ace your Instagram Reels as a wedding photographer, you need to:
Show your brand, including your work and niche 📸
Show your behind the scenes of wedding shoots 🎬
Show (and share!) your expertise in the form of how to videos 🎓
Show your personality, and personal life if you're comfortable 🙋‍♀️
Show your story, and how it got you to where you are today 📖
Tick these boxes, follow in the footsteps of who we've covered today, and you're firmly on the path to growing your business via Instagram's latest feature.
So, good luck, have some fun, and don't forget to check out our blog for more top tips on how to be the best wedding photographer you can.
We'll see you next time!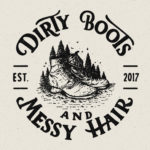 Written by:
Dirty Boots & Messy Hair Team
Connection is what it's all about. Feel free to reach out to us with any comments or questions you might have, even if it's only to say hello. If it wasn't for our beautiful community, this place just wouldn't feel the same.
Photographer Tips
21 Sep 2020