It's no secret that we love Instagram here at Dirty Boots and Messy Hair.
As wedding photographers, we think Instagram is one of the most useful social media channels in the world.
After all, it's got its roots firmly planted in the very thing we love most — photography!
Is there any better way to promote your wedding photography business than a social channel made for photos?
You probably already know how brilliant Instagram can be for your photography business.
But have you ever thought about the power of Instagram stories?
The original Instagram app launched back in 2010, so it's been in our lives for quite a while now.
But Instagram's 'stories' feature was released in 2016 — just four years ago!
In that time, Instagram stories have truly taken social media by storm.
These days, people from all over the world use them to show their followers what they're up to in their day-to-day lives.
But how many people exactly?
Well, in 2018, that number was an incredible 500 million! And their popularity just keeps growing.
So, how can Instagram stories be useful for us wedding photographers?
If done well, Instagram stories are a great way to interact with your followers, promote your business, and even attract new customers. 😍
So, in this blog post we're going to delve into how to rock Instagram stories as a photographer!
Ready?
Let's go!
1. Show your behind the scenes
It's likely that many of your followers are already familiar with your work.
After all, they're following you for a reason! They probably already love what you're doing. So, why not use Instagram stories to share more of your life with your followers?
Chances are, they'll be just as interested in how you spend your day outside of work as they are in your wedding photography!
It's all about sharing the face behind the brand.
If your followers feel like they can relate to you as a person, they'll be much more likely to share your work with their friends.
So, go ahead and share some behind the scenes!
This can be anything. Your favorite coffee shop. The TV show you watch every single day. What you ate for breakfast that morning.
This might sound like a strange way to promote your wedding photography business but trust us — it works.
And you might even learn more about your followers in the meantime!
There could be someone else out there who's also loving that new Netflix series you just posted about. But without Instagram stories, you might never know.
So, you're getting some pretty awesome reviews on your wedding photography website and Facebook page.
There's nothing better than your wonderful customers leaving you positive reviews, right?
But do you know how many people are actually seeing them?
Sharing your reviews on other platforms is a great way to get potential customers to read them!
And Instagram stories are a perfect way to do this.
This can be as simple as screenshotting your best reviews and sharing a few of them on your story.
Or — even better — you can use apps like Unfold — Story Templates to make your reviews look as pretty as a picture before you share them!
Think cute frames and stylized templates. These apps can help your reviews look a million dollars — which is exactly what they're worth to you and your business.
3. Location, location, location
Have you ever come across a location tag when flicking through Instagram stories?
Even if you haven't used it yourself, you've probably seen others make use of it.
This handy little tool lets you tag the location of the image or video you're sharing.
If you're posting to your Insta stories live, this is a great way to show your followers where you are in the world and what you're up to!
Don't worry — the location doesn't need to be super specific.
Something as simple as the word 'Paris' might be enough to catch someone's attention and get them thinking about romance, holidays — and how much they want to hire you as their wedding photographer one day!
The location tag is particularly useful if you're a destination wedding photographer.
If you're constantly travelling and moving around with your business, this tool is a fantastic way to quickly share where you are and what you're taking photos of each day.
In the age of social media, we all know how useful hashtags can be.
But it's still crazy to think about the power that this little symbol has.
Hashtags are a brilliant way to connect with groups of people who are all talking about the same things — and capture the attention of people who haven't heard about your photography business yet.
Ultimately, adding hashtags to your Instagram stories can help you to reach a lot more people.
Adding something as simple as '#weddingphotography' or the 2020 trending #microwedding' to your posts can put you in touch with people who actually want to see your content — as they're already searching for it!
And in Instagram stories, adding hashtags really couldn't be easier.
When you've got your story ready, just pull up the menu at the bottom of the screen.
Here, you should find the hashtag sticker.
This is a sticker that can easily be dragged and dropped into your story, before allowing you to add a suitable hashtag for your image or video!
Looking for ways to directly interact with your followers?
Instagram stories are about to become your next best friend!
Under the same menu as the hashtag sticker above, there's also a 'Ask me a question' sticker.
This little tool is perfect if you've got a bit of extra time and want to chat to your followers — whether they are customers, friends, or other wedding photographers!
This useful sticker basically gives your followers the chance to ask you questions — about anything they want!
Or, if you want to answer questions about something in particular, you also have the option to add a little message to this sticker.
Think something along the lines of: 'I love to chat to you guys! Ask me anything about wedding photography. 😀'
Instagram polls are another great way to rock Instagram stories as a photographer.
These kinds of questions are quite often followed by an interactive poll, where you can vote for the answer that you most agree with.
Cool, right?
When Instagram introduced this feature, they immediately created loads of opportunities for business owners — like yourself — to engage and interact with followers!
Wondering if your followers would prefer to see beach weddings or Church weddings? Parties or romantic couple photos?
Use Instagram polls to find out!
This tool is one of the best ways to make your content even more interesting and relevant to the people that matter most on Instagram — your followers!
What's more, it's such a great way to guarantee your followers will share your stories on their own profiles and mention you to their friends.
And we all know what that means — more customers!
While Instagram stories are really useful, you can also overdo it.
Some people make the mistake of posting 20+ stories in one day.
And we really wouldn't recommend doing that!
Unless the person viewing it is your best friend, they're probably going to lose interest pretty quickly.
Not sure how many Instagram stories you should be aiming to post each day?
Well, it's definitely a matter of personal taste. But we personally reckon 5-7 stories a day is the sweet spot.
And there's actual research that proves this to be true!
In 2018, the team at Buffer analyzed 15,000 Instagram stories from 200 of the world's top brands.
From this research, they found that 1-7 stories a day is the perfect length to keep viewers engaged.
So, less is definitely more! Which makes updating your Instagram story even easier to fit into your day.
Rocking Instagram stories as a photographer is super easy and a really great way to promote your wedding photography business.
So, if you're looking for even more ways to make your Instagram story game the best it can be, keep the following in mind:
Post outside of the 9-5 (think early evenings or weekend mornings!)
Upload stories on a regular basis to keep your followers engaged
As long as you're interacting with your followers, you can't go too far wrong!
Instagram stories are a great chance to show off your hard work and talent as a wedding photographer — so grab your phone and get posting!
Want to get even more out of your Insta game? Check out our latest post about how you can use Instagram Reels to increase your engagement and market your business!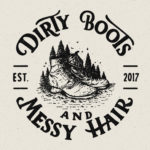 Written by:
Dirty Boots & Messy Hair Team
Connection is what it's all about. Feel free to reach out to us with any comments or questions you might have, even if it's only to say hello. If it wasn't for our beautiful community, this place just wouldn't feel the same.
Photographer Tips
28 Sep 2020