Let's face it, these days being a wedding photographer requires you to be a social media super hero. It's no longer enough to build a business offline. Now you need to spend a significant portion of your time growing your Instagram following too.
The most successful wedding photographers of today are those who are killing it online. But, cracking the elusive Insta-algorithm is something of a mystery to most people. Hard as you might try, it can be difficult to gain traction. But, all is not lost. We've pulled together a guide to cracking Instagram for wedding photographers. Let's get started…
Your Instagram feed is a curated moodboard of who you are as an artist. It's therefore super important that it immediately reflects your style and vibe. Most people on Instagram will spend less than a second on one of your posts, so it has to instantly strike a chord, or you'll have lost them forever.
Spend some time thinking about what makes your brand unique. Is a particular color or filter? Is it a feeling? Or a location? Or a prop? Whatever it might be, think creatively about how to weave that into every single one of your posts.
Each time you post anything – even if it's not one of your photos – it should be on brand. Do you edit your photos with pinky-blue filters? Then make sure that pink and blue are the baseline of every post. Think in an abstract way about how to do this, and over time you'll have created a stunning, cohesive Instagram account that will leave people in no doubt about who you are as an artist.
Use high engagement hashtags
They might seem like tough nuts to crack, but there is some logic to how you should be using hasthags in your posts. As a general rule of thumb, the 3 most important things to remember are: 
Less is more: only use 5 high performing hashtags per post. Note that it just to be 30, but Instagram changed their algorithm in January 2018 and now penalises accounts for doing so.
Keep it integrated: Make sure you include your hashtags in the caption of the photo not in a comment below.
Experiment: It will take a while to find the magic combo, so try out different hashtags to see what flies best with your specific audience.
To make sure you zero in on the right 5 hashtags for you, make sure to think about where the post is, who you want to see it, and how you want people to engage with it. Junebug Weddings have rounded up a killer set of hasthags to get your juices flowing, but if you prefer to do your own research, Display Purposes is an amazing tool to help you find relevant hashtags.
Post daily, at the right time
To really nail Instagram, you gotta be organised. Spend one day a month lining up all your social posts for the next 30 days, and then schedule them using a toole like Unum or Later (formerly Latergram). 
Before you launch into this you should figure out when the optimum time to post is. Think about who your intended audience is and when they are most likely to be checking out their Insta feed and plan around that. There are also some studies that you can check out to figure out the best time to post.
When you're scheduling your posts, be sure to see if there are any important dates to be aware of during the next month. Mothers Day? Post your best mother of the bride pic that day. World pet day? Post a pic of that time a couple had their dog as their ring bearer. Put yourself in the shoes of the audience that you want to connect with and think about what is most likely to get them to have an emotional response to your post. Emotional – good and bad – are the key trigger for inspiring viral accounts.
Tagging is a great way of expanding your potential reach. By tagging vendors and couples accounts in your posts, you increase your chances that they'll promote your work. Plus it just makes people feel great to be publicly called out for being awesome.
Also remember to tag a handpicked selection of feature accounts in your post. For example, tagging @DBMH in your post could result in your photo being featured on an Instagram account with hundreds of thousands of followers. Get a few types of that kind of exposure from various feature accounts and you'll be well on your way to Instafame.
To crack Instagram you have to be active. And by that we don't mean that you should use bots to like posts en masse and comment random things. We all know the photographers that are doing that…and it's annoying. 
Instead, focus on lower volume but higher quality engagements. Take the time to appreciate posts you love and to connect with accounts that you find inspiring. These genuine interactions will go a long way towards building your Insta reputation. Before you know it, likeminded people will begin to interact with your account in response.
You should always acknowledge and reply to any comments or shares from other accounts. If it were the real world, you wouldn't ignore someone if they said something lovely to you. Instagram is exactly the same.Instagram values conversation-like engagement, so give it a go and see if it works for you! Plus, at the very least, you'll simply be spreading the love, which is awesome in and of itself.
Instagram wants its users to engage with stories, and is doing all it can to drive traffic there. So you need to be using your stories as an opportunity to have a conversation with a community. Not only will this boost your chances of being featured by Instagram to relevant people, but it also gives people an opportunity to get the know the person behind the lens, which is really important to make sure you attract the right clients. 
Above all, remember to have fun with Instagram. It's a creative channel ready and waiting to be experimented with. Have a play with our 7 golden tips and, in time, you'll start seeing results! Happy gramming!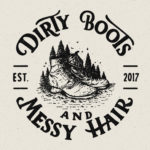 Written by:
Dirty Boots & Messy Hair Team
Connection is what it's all about. Feel free to reach out to us with any comments or questions you might have, even if it's only to say hello. If it wasn't for our beautiful community, this place just wouldn't feel the same.
Photographer Tips
12 Jul 2018