What's your favorite social media platform?
For a lot of creatives out there, Pinterest is a firm favorite for personal use; it's a seemingly endless, easy to search, constant source of inspiration.
What's less clear for some people, though, is how Pinterest can be used to build a brand and increase your business.
The thing is — Pinterest can play a really significant role in marketing your company. And this is particularly true for wedding photographers.
For one, Pinterest is the holy grail for couples who are wedding planning. It's many brides' go-to source of inspiration. In fact, in 2015, there were a staggering 38 million Pinterest boards dedicated to weddings, and that figure is growing by the thousands every day.
So, your audience is certainly there. You've just got to know how to reach them.
And one of the best ways to do so, is by using search engine optimization (SEO) to appear in their feeds. If you're asking yourself what SEO has to do with Pinterest, then this is the article for you.
Oh, and don't worry if you've never even heard of SEO before. We're going to explain everything and give you our top Pinterest SEO tips!
Let's go!
First of all, what even is SEO? And why is it relevant in Pinterest?
Put simply: SEO is the practice of increasing your ranking in a search engine's results page.
Why would this be important to you? Because, by doing so, you're going to amp up exposure to your target audience; this drives more traffic to your website, resulting in better sales.
How many times when scrolling for an answer on Google have you made it to the 11th page? Or even the 4th? Not very often we're guessing.
Neglect SEO, and you risk being invisible in search engine results. And, without sounding obvious, that means no one will see you!
If you're totally new to the world of SEO, definitely check out this comprehensive guide to SEO by marketing guru Neil Patel.
But… you might be thinking:  Pinterest in a social media platform, right? Right.
So, SEO isn't relevant because… well… it's about optimizing for search engines, right? Nope! Think again!
When using Pinterest to market your wedding photography, you should think of Pinterest as a high-powered visual search engine. Because, really, that's how your customers are using it; they are searching for images by description, and savings results they are interested in.
Because of this, SEO practices are definitely relevant on the social platform.
So how do you do it?
There are some helpful resources online to help you get the most out of Pinterest as a wedding photographer (we like this guide to Pinterest by Vanessa Kynes), but much of the advice online is a little conflicting. Some photographers think Pinterest is a must, and others think it's a bit of a drain of time.
We think Pinterest has tons of potential for boosting your online presence, but only if you do it right.
So, if you're planning to explore Pinterest as a marketing channel, and we think you should, here are 4 essential SEO tips to bear in mind.
Pinterest SEO Tip #1: Set yourself a unique and findable username
We're going to start riiiiight at the beginning.
Before you've even uploaded a Pin or created a board, you need to consider your username.
Your username will feature in your profile's URL, so it will effectively act as a keyword for you: something users can search for to find your content.
And a username that's unique and findable rather than one that's generic will help set you apart.
A random set of letters, numbers and symbols is too difficult for your audience to remember. Instead, use your brand/company name or a unique service you offer.
Or — in true SEO mindset — think about what wedding planners will be searching for, and drop those words into your username.
Pinterest SEO Tip #2: How you name your boards should reflect your audience's interests
Good SEO helps potential customers find your business.
So, when you're creating your boards, think about what brides will be searching for when they're looking for inspiration.
Sure, you might think it's cute and funny to give your boards quirky names. That may even fit really well with your wedding photography brand tone of voice.
But, put yourself in your clients' shoes: would they ever search those keywords, when looking for wedding inspiration? Or will they be searching for 'bridesmaid dresses', 'boho wedding', or 'wedding dresses'?
If not: you're best off ditching the humor and naming them after genuine audience interests.
Boards named 'Black and white wedding photography' and 'Winter weddings', whilst less inventive, are much better in terms of SEO.
(psst… if you aren't sure what keywords your potential clients are searching, you can find out by using a service like Moz.)
Pinterest SEO Tip #3: Be descriptive in your Pin details
You've got up to 500 characters to describe your Pin upload, so make them count!
500 characters may sound like a lot, but actually that's only around 100 words, depending on word length. And you may find that even fewer works better for SEO.
So, what should your Pin copy priorities be?
Tell a brief story of the photo you're sharing; the moment, mood or memory you've captured. Share an interesting fact about the wedding photography service you provide. And don't forget to add names of venues or places, so that when someone is searching for 'best Arizona wedding venues' your ceremony near Lake Powell described as the 'best Arizona wedding venue you've ever shot at' gets shown to that person.
Keep it snappy but keep it interesting. Don't miss an opportunity to sell your skills!
Oh, and limit the number of hashtags you use too. This isn't Instagram, and hashtags actually add little value for SEO on Pinterest. Instead, they just add visual clutter. And no one wants that!
If you don't believe us, this is what Pinterest has to say on the matter:
"Don't just drop in keywords or hashtags. The description is an important part of captivating Pinners. Set a scene that incorporates the right search words, and you'll help Pinners imagine themselves with your Pin."
   So, there you have it: right from the horse's mouth!
Pinterest SEO Tip #4: Pin as often as you can, but keep your standards high
As with other forms of marketing, you won't see amazing results from your Pinterest SEO overnight.
We're not gonna lie. It can take weeks, even months, to see an influx of traffic; but if you work hard at it, you will see results.
Consistency is key for SEO.
Maybe you'll need to set up a Pinterest plan, so you've got a weekly schedule of when and what you're going to be posting, complete with Pin names and related copy.
That way, you avoid having to come up with something on the spot, when your inspiration may be lacking.
When you have a Pinterest content plan in place, use a scheduling tool like Tailwind to have it run on autopilot. Tailwind is a really powerful tool for getting your Pinterest marketing running on autopilot. Simply schedule in your pins once each week and then let it run in the background.
If you're new to using a tool like this, here's a super helpful video on how to use Tailwind to schedule your pins.
This will help you keep your standards high, in terms of the images you share as well as the copy you write.
Why do we need to be such Pin perfectionists?
Well, remember that you're using Pinterest as a sales tool; each Pin will influence what your audience thinks of you and your wedding photography brand.
So always put your best Pin forward.
Get it right, and Pinterest could be insane for your business growth.
A few final tips: set up your profile as a business account, so you can track engagement and other analytics. Then, ensure you feature a Pinterest tag in your website, so everything's laced up together. Pinning from your blog is a great way to create backlinks for your site, too!
And if this roundup has got you thinking about the copy you use elsewhere, check out our article on how to write great copy for your wedding photography website.
For now, though: get pinning!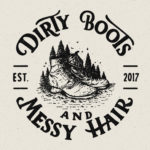 Written by:
Dirty Boots & Messy Hair Team
Connection is what it's all about. Feel free to reach out to us with any comments or questions you might have, even if it's only to say hello. If it wasn't for our beautiful community, this place just wouldn't feel the same.
Photographer Tips
28 May 2019