Occasionally, despite your best efforts, you'll find yourself in a period of little to no work. Whilst this may be happening for a number of reasons, some beyond your control, as a solo creative entrepreneur your quiet times should actually be your busiest! On the days you're not out shooting, you should be looking at your business development plan, marketing approach and prospective client base: exploring what you could be doing to bring more work in. 
Feeling totally stumped about how to actually go about that? Don't worry — the world of business is a tricky one, but you'll find your feet in time. To help you on your way, here's a run down of five things that could be deterring clients from getting in touch…
You're not updating social media on the regular
Whether we like it or not, social media pretty much runs the world, and as a photographer how you use these digital platforms can actually be career defining. For your business it's not about showing off your enviable lifestyle, as is often the case for personal profiles, it's about conveying something far, far more important: trust.
Allowing prospective clients to browse your amazing portfolio of work, get a sense of who you are, see that you've got followers and people engaging with you… all of this adds up to an understanding that you're firstly: a real person, secondly: great at what you do, thirdly: going to be the perfect photographer for their big day. Prospective clients will struggle to connect with your service if you've not posted any new content for weeks or months. 
Consistency is key. Make sure you're sharing on you social media at least a few times a week. Post your most recent photos. And with 95 million photos and videos uploaded to Instagram every single day, think about what you can do something to make yours stand out. 
You're not sharing enough about you
So, yes, it's crucial to use social media to regularly promote your work, but it's also super important to let prospective clients know who you are. 
Maybe you do this via a bio on your website, or through social media, but you should definitely be letting your personality and backstory shine through. Remember, you want to persuade couples to let you in on their most special of days — a wedding photographer has intimate access to private moments, they're gonna want to know who you are!
You needn't share your whole life's story, but portray yourself as human and approachable.
There's a lack of testimonials and reviews
Word of mouth and recommendation are some of the most powerful channels of influence for wedding photographers. As such, you should leverage the positive feedback you've had from previous clients to help attract more business.
These testimonials and reviews will, once again, help build trust. Facebook's business pages have a great set up to request and display reviews from customers, or you could have a dedicated page on your website.
Bad reviews: they may happen. If they do, approach these comments with professionalism. Respond diplomatically. Apologize. Show empathy. The way you're seen to handle negativity could actually turn into a massive selling point.
They can't see themselves in your work
Yes, there will probably be a white dress. And flowers. And a sit down dinner. There'll definitely — hopefully! — be some "I do"s. But don't forget that in some (perhaps small) way, every wedding is absolutely unique.
If you're finding it hard to attract new clients, perhaps you're not displaying enough diversity in your body of work. Your Instagram feed, Facebook albums and website portfolio should represent a range of wedding styles, venue settings, couples and communities. Unless you specifically want to be typecast as a particular type of photographer (and it's ok if you do), try to win work that broadens your professional horizons.
A lack of diversity can risk narrowing your prospective client base significantly.
Your costs are either too vague, or pitched wrong
Ah… money. It can be a sensitive subject but when you're running a business you've gotta put your financials front and centre.
For prospective clients though, the best way to reel them in is by showing flexibility in your pricing strategy. We know that each wedding is different, each couple is unique; so how can there be one price for them all? You may find potential customers dismissing you if they believe your costs are beyond their budget, or even too far below!
Consider how you're currently displaying prices on your website, or if you are at all. It's possible that a simple tweak in language may be just thing you need. How about: "Of course, every wedding ceremony is special in its own way. That's why, although prices start at $XXX, we provide a bespoke cost breakdown for photographing your big day". 
Remember, there is no one way to run a photography business, it's totally down to your personal preferences whether to go super hard and aim to book out every weekend of the year, or whether to take a little more slowly. But by implementing a few (or all) of these points into your business strategy, you're sure to make your client base grow at just the rate you're hoping for. Good luck!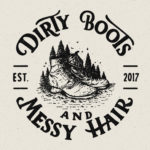 Written by:
Dirty Boots & Messy Hair Team
Connection is what it's all about. Feel free to reach out to us with any comments or questions you might have, even if it's only to say hello. If it wasn't for our beautiful community, this place just wouldn't feel the same.
Photographer Tips
10 Dec 2018