There's an air of mystery surrounding the best hashtags for wedding photographers.
Whether you're new to Insta or have been postin' and scrollin' for a while now, you may be asking yourself:
How many hashtags is too many?
Or too few?
And should they be incorporated into your caption copy or posted as a comment under your own content?
However, even armed with the answers to the above your hashtags won't be working in your favor if you haven't worked out:
Which are the best hashtags for wedding photographers to use?
So, let's start there.
A Good Hashtag Is One That's Relevant to Wedding Photography
The #weddingphotography hashtag is arguably the most relevant hashtag to your business. It's also maaaaaassive – soon to surpass 23 million posts.
So, whilst this may be a good hashtag to include in your post, it's unlikely to be a great strategic growth tool for your business.
Why?
Remember the role of Instagram in your marketing approach: by accessing a community of engaged followers, you can get your wedding photography name out there and connect with soon-to-be brides and grooms who could convert into clients.
#WEDDINGPHOTOGRAPHY IS CLOSING IN ON 23 MILLION POSTS – SO USING THIS HASHTAG IS NOT THE SMARTEST STRATEGY TO GET YOUR WORK SEEN.
With 23 million other posts boasting the #weddingphotography hashtag, it's going to be very difficult to break through the noise and reach out to prospective customers.
Sure, there's no harm in including a few of the following trending wedding hashtags in your IG posts:
#bride, #brideandgroom, #bridetobe, #destinationwedding, #destinationweddingphotographer, #engagement, #groom, #instawedding, #realweddings, #shesaidyes, #weddingday, #weddingdress, #weddingideas, #weddinginspiration, #weddinginspo, #weddingphotographer, #weddingphotos, #weddingplanning, #weddings, #weddingstyle
But, at the end of the day, your photography work deserves the most exposure it can get.
So let's talk about the hashtags that help you achieve that…
A Great Hashtag Helps You Access the Perfect Niche for Your Wedding Photography
A business-savvy photographer can see the truth in the old adage, "You can't be everything to everyone".
So, whether you realize it yet or not, you're probably operating within some sort of niche.
Take a look back at the last five projects you took on: do they all have something in common?
Perhaps you've developed a name for yourself as a specialist in outdoor weddings? Forged a strong connection with your local LGBT community and same sex ceremonies?
Maybe it's as simple as you love to shoot in black and white, or film?
Whatever it is: Your speciality, niche or personal passion is a great place to start when you're hashtagging.
YOUR IDEAL CLIENTS ARE GOING TO BE SPECIFIC WITH THE KIND OF WEDDING INSPIRATION THEY'RE LOOKING FOR – MEET THEM THERE
Let use this example: You're posting a selection of shots from a recent outdoors wedding. You could consider pairing #outdoorwedding (almost 1 million posts) with a hashtag specific to the location, e.g. #mountainwedding (just shy of 300,000 posts).
300,000 is a good reach, but this hashtag is made great by how targeted it is.
Put yourself in your customers' shoes: if you're a newly engaged couple, considering a mountainside ceremony, it's highly likely you'll search Insta for inspiration – and you'd do that with a targeted hashtag.
You certainly wouldn't just type in #weddingphotography and scroll through 23 million images in the hope of finding something relevant.
A great marketing message cuts through the crowd and connects straight with its target audience — so make sure your hashtags help you do that.
Not sure who your target is? That's okay!
You can go through a few super easy — and actually quite fun — tasks to help you define your target audience and focus on your ideal client.
This'll help you up your hashtag game, and allow you to reassess your photography brand: what does it communicate to your target audience?
An Impactful Hashtag Always, Always, Always Remembers Your Customer
Of course, there are other niche hashtags you can utilize, such as the gear you use, or techniques you prefer, e.g. #D750, #elinchrom, #octabox, #rembrandtlighting, #shutterdrag, etc. And that's great if you're transitioning your clientele – if you're starting to educate and want to attract other photographers to your work.
However: would a bride even know what these mean? Let alone be searching for them on Instagram?
PHOTOGRAPHERS LOVE SOME GEAR TALK – BUT POTENTIAL BRIDES WON'T SEARCH FOR #CANON5DMARKIV
We can't stress this enough: everything you do on Instagram should be with your customer in mind.
Any post you upload with just camera gear or technique specific hashtags is never going to make it in front of a potential client. So, bear that in mind!
The Best Hashtags to Use For Wedding Photographers Depend On *Your* Business
As we've seen, there's no "one size fits all" approach to hashtag strategy.
The tags you choose will totally depend on who you are as a photographer, the style of work you do, and — crucially! — who you're trying to attract as a client.
But, if you came here looking for quick answers, then good news: the experts in the field do have some solid guidelines for hashtag quantity and placement.
How many is too many hashtags? Or too few?
One study found that a post that uses 11 or more hashtags achieves a whopping 442% more engagement than a post uploaded with none.
If you ever needed proof that hashtags were worth your time, there you have it!
The full results of this study were:
0 Hashtags – 18% interaction per 1k followers
1 Hashtag – 29% interaction per 1k followers
2 Hashtags – 41% interaction per 1k followers
3 Hashtags – 39% interaction per 1k followers
4 Hashtags – 31% interaction per 1k followers
5 Hashtags – 43% interaction per 1k followers
6 Hashtags – 33% interaction per 1k followers
7 Hashtags – 30% interaction per 1k followers
8 Hashtags – 39.5% interaction per 1k followers
9 Hashtags – 49.5% interaction per 1k followers
10 Hashtags – 22% interaction per 1k followers
11 Hashtags – 79.5% interaction per 1k followers
Some marketers think that maxing out your hashtag allowance — 30 per post — looks spammy. And this may hold some truth.
It's up to you whether you use more than 11; but it looks like fewer than 11 and you're doing yourself a disservice.
Should hashtags be incorporated into your caption copy or posted as a comment under your own content?
In an Insta Story poll, 70% of IG users said they write hashtags in the captions, whereas only 30% choose to leave them in a comment.
Okay, so the majority of people think hashtags create killer captions… but what drives better engagement?
A separate study analyzed Insta activity over a thirty-day period and concluded that…
Posts with hashtags in the caption had:
60.64 Average Likes per Post
2.84 Average Comments per Post
2.72 Average Profile Visits per Post
66 Average Reach per Post
But posts with hashtags in the comments had:
55.21 Average Likes per Post
3.39 Average Comments per Post
2.88 Average Profile Visits per Post
51 Average Reach per Post
All of this means that it depends what you want out of the post. Do you want more comments or more viewers, more likes or more profile visits? Data can only take you so far. It's up to you to choose how you interact with it and respond to it.
ASK YOURSELF WHAT YOU WANT OUT OF YOUR POSTS – YOUR INSTAGRAM STRATEGY SHOULD REFLECT YOUR GOALS
In the ever changing world of Instagram, nothing it set in stone. Remember to have fun with your posting; experiment, use trial and error, and eventually you'll land a hashtag strategy which means business.
And if you're looking for more on this topic, check out the other wedding photography IG tips and tricks on our blog.
For now: happy hashtagging!
Copy and Post: Ready-Made Wedding Photography Hashtag Sets For You To Use…
Top wedding photography hashtags to use every day…
#bridal #bride #brideandgroom #brides #bridesmaids #bridetobe #celebration #destinationwedding #dreamwedding #engaged #groom #instawedding #marriage #perfectday #prewedding #theknot #weddingday #weddingdecor #weddingdress #weddinggown #weddingideas #weddinginspiration #weddinginspo #weddingparty #weddingphoto #weddingphotographer #weddingphotography #weddingplanning #weddings #yesido
For engagement shoots and attracting brides-to-be…
#bridetobe #coupleshoot #dreamring #engaged #engagement #engagementphotos #engagementring #engagementrings #engagementsession #fiance #futuremrs #futurewife #gettingmarried #heproposed #howheasked #ido #imengaged #isaidyes #love #marryme #proposal #shesaidyes #theknot #weddingforward #weddinginspiration #weddingphotographer #weddingplanning #wegettingmarried #wifetobe #engagementphotographer
But it's not all about the bride – here's how to get in with the grooms..
#groom #groomandbride #groomandgroom #groomandmom #groominspiration #groomlife #groomparty #GroomPortrait #groomsattire #groomsbestfriends #groomselfie #groomsfashion #groomshoes #groomside #groomsmen #groomsmenideas #groomsmenswag #groomsparents #groomsquad #groomsshoes #groomssocks #groomsthatarefun #groomstory #groomstyle #groomsuits #groomswag #groomswithstyle #GroomTheory #groomtips #tuxedo
Give your beautiful black and white shots the attention they deserve with the following…
#blackandwhite_perfection #bnw_captures #bnw_captures #bnw_globe #bnw_guru #bnw_life #bnw_mood #bnw_of_our_world #bnw_oftheworld #bnw_perfection #bnwmood #bnwphotos #bw_crew #bw_life #bw_lovers #bw_photooftheday #bw_society #bwlovers #bwmasters #bwsquare #bwstyleoftheday #excellent_bnw #greyscale #igblacknwhite #insta_bw #insta_pick_bw #instablackandwhite #love_bnw #monoart #monochromatic #top_bnw
And, lastly, you could throw in a few photography-specific hashtags to connect with your creative community…
#photooftheday #photo #picoftheday #exposure #moment #snapshot #pictures #photos #design #cinema #light #agameoftones #master_shots #exclusive_shots #pixel_ig #photographyislife #photographysouls #photographyeveryday #photographylover #worldbestgram #composition #art #instagood #focus #photography #perspective #color #beautiful #shots #capture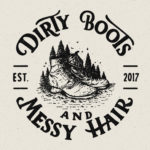 Written by:
Dirty Boots & Messy Hair Team
Connection is what it's all about. Feel free to reach out to us with any comments or questions you might have, even if it's only to say hello. If it wasn't for our beautiful community, this place just wouldn't feel the same.
Photographer Tips
01 Jul 2019