A wedding shoot can be a busy, stressful and difficult job. Rare is the wedding that runs entirely to plan, and as a photographer you have to be prepared to think on your feet, and take advantage of any and all opportunities that present themselves. Due to the sometimes chaotic nature of the day, good preparation beforehand can make all the difference. If you are fully prepared and ready for all eventualities, and plan ahead to risk-proof as many things that could go wrong in advance, then the day should be a breeze.
We've pulled together a checklist for wedding photographers to work through before every shoot. Some of them may seem obvious, and some may be things that you do as a matter of course, but it is always worth refreshing your memory to ensure that each booking is as pleasant and smooth-sailing as it should be.
If you are working in a team, then it is incredibly important that you are all synced up and working with the same parameters. Syncing your cameras at the beginning of the day means that all photos will be in chronological order, and will save precious time in the editing suite. 
Similarly, making sure that you are all working with the same filters, white balance, and exposure settings while make the editing job that much easier. It is, of course, possible to fix everything after the event to ensure the look and feel matches, but time is money and getting this done up front is a must. 
Something that is true for all jobs, and that all photographers know, is that batteries are always somehow emptier than expected, and memory cards fuller. So before a wedding, make sure that your battery is fully charged, and that you've got a fully charged spare (or two!). Similarly, make certain that all your memory cards are empty, and that you've got appropriate spares for those too. Plan for the worst, hope for the best. Hopefully you never  find yourself in a situation where your equipment goes kaput, but on that one occasion that disaster strikes, you want to know that you have yourself covered with spares.
A wedding is all about 'moments', and it's your job to make sure that you don't miss a thing. The last thing you want to do is to miss something big, because you've had to run back to your car to grab the right lens, or you've gone to the cloakroom to grab your bag of lens filters. An accessories bag, or satchel is an essential part of your kit for the day, with spare lenses, lights, batteries, memory cards, and anything else you might need. Don't risk being somewhere else or fiddling with kit, just when the magic is happening!
As mentioned above, the are some absolutely huge moments during a wedding, and you want to be well placed and prepped to take advantage of them. Absolutely crucial to this is getting your cues from everyone else involved in the wedding. Speak to the officiant before the ceremony, and get an idea of what will be said during the ceremony and the build up to 'I do' – don't miss the first kiss! Speak to the best man, the maid of honor, and the rest of the wedding party, so you know if there are going to be special moments during the speeches, during toasts or even during the dancing that you should know about, and when you should be getting in to position. 
A good relationship with the couple beforehand can be invaluable in planning the day, and more importantly getting the look and feel of the shoot right. Have a chat with the bride and groom before the wedding, and really get to know what their vision is for their photography, and whether there are any specific shots they want more than anything else. If you can, get down to the location to scope it out – you'll have a much better idea on the day of what will work and what won't. Knowing the ins and outs of the location, and the needs and desires of the couple, and most importantly talking things through with them, will help produce the best results.
Perhaps stating the blindingly obvious, but it is so important to know the running order back-to-front before the day of the wedding. It's clearly important in order to plan your shots, but also knowing what's coming up gives you the chance to plan for surprises, and identify moments when things might not go to plan!
With just a little prep work, you'll be able to make sure each and every shoot is a stress-free, exciting and enjoyable experience. Though you can't plan for every eventuality, by following these simple steps you should be well on your way to safeguarding against the big things that can often go wrong, and ensuring your job the fun-fest it should be!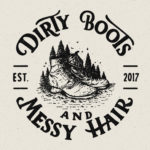 Written by:
Dirty Boots & Messy Hair Team
Connection is what it's all about. Feel free to reach out to us with any comments or questions you might have, even if it's only to say hello. If it wasn't for our beautiful community, this place just wouldn't feel the same.
Photographer Tips
24 Dec 2018