Eloping in nature is a fantastic experience and something that draws thousands of adventurous couples each year.
If you're one such couple who's chosen to don their hiking boots and say their vows at some of nature's most breathtaking spots, from the Grand Canyon, to the picturesque forestry at Yosemite – you may be in for a bit of disruption.
The partial government shutdown in the US could affect your elopement plans, as many parks are currently closed or understaffed. If you're planning to elope in a national park, then you might have to make adjustments or move to another venue. Here's everything you need to know about eloping in a national park during the US Government shutdown.
Which US national parks are affected?
Around a third of national parks are closed to the public, which includes museums, homes, and cultural sites. Officials from some states are paying to keep sites that attract tourists open, including The Statue of Liberty, Bryce Canyon, and The Grand Canyon. You can find the full list of closed parks here.
Some parks are open but understaffed. This is impacting the environment as visitors continue to litter and disrespect the sites. Locked bathrooms, no maintenance staff, and low security mean there can be potential safety issues. However, don't worry about your big day, because there's plenty you can do.
So your park is closed, what next? As romantic as it might seem, jumping a fence to get married in your favorite closed national park isn't a good idea. Nothing spoils the romance like fighting for survival in the wilderness!
Frustrating and disappointing as it might be, your best plan of action may be to find a new location. It's not ideal, but there are plenty of places you can find at short notice.
Most city and state parks are open and while they don't exactly meet the majestic scenery of places like Yosemite and Yellowstone, they're a great alternative. You can still enjoy the outdoors and elope in a natural setting.
If you want to risk it then it's advisable to check the likelihood of your park closing before you leave as there's a lot of uncertainty about which will stay open, and the closure lists change daily.
One other important thing to be aware of is that it's currently more difficult (in some states, impossible) to get a marriage license due to the shut down. Many couples are choosing to delay their elopement plans to account for this, or are simply holding a ceremony without a marriage license.
Respecting the environment during the shutdown
Over-flowing trashcans don't exactly set the scene for a day to remember, but this is the unfortunate reality of the government shut down. Low levels of maintenance staff mean national parks are being destroyed by members of the public depositing huge amounts of trash around the environment.
Low-levels of security also means that people are trespassing in the parks and staff can do less about potential alcohol and drug use. Remember, your safety comes first, so it's important you consider whether you'll feel secure in the park.
If you use an open park, then do your part for the environment. Take garbage bags with you and clean up after yourselves. Pollution is damaging to the environment and the wildlife of the park, so you should consider the impact your actions could have.
Remember not to leave food unattended as this could have catastrophic effects on bear populations. If they consume human food, then they might seek it out regularly. Not only could this cause some unfortunate bear and human encounters, but it could also result in bears being euthanized to protect the public.
Stay on the trails and respect the rules of the park whether staff are around or not. Signs aren't there to ruin your day, they help you enjoy the park so follow these guidelines to make the most of your visit.
How can you help during the government shut down?
Choosing to elope in a national park probably means you love nature, and right now nature needs you. National parks are closing because of over-littering, but volunteers are giving their time to clean up and protect the parks all over the country.
Sadly, some efforts haven't been enough to keep the parks open. Volunteers at Joshua Tree National Park worked hard to keep it open and functioning, but the authorities closed the park because of trees being damaged. It's a sad time for the environment, but you can visit your national park's website to volunteer. You can find more information about volunteering here.
Above all, remember that no elopement ever went hitch free. This is simply part of your journey to married life. Take a deep breath, make a plan, and don't feel despondent. Married life is full of trials and tribulations – this is simply your first!
Still feeling stressed? Here are 5 tips to feel calm and relaxed on your big day.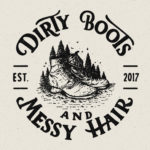 Written by:
Dirty Boots & Messy Hair Team
Connection is what it's all about. Feel free to reach out to us with any comments or questions you might have, even if it's only to say hello. If it wasn't for our beautiful community, this place just wouldn't feel the same.
Wedding Planning
18 Jan 2019