Have you been waiting for the Presets deal of the year to finally get your hands on the Preset Pack from your favorite Instagrammer/Photographer? NOW IS THE TIME!
We've teamed up with 36 other creators (Photographers, Influencers and amazing creatives) to create the Preset Bundle of your Dreams. For JUST $70 you will get a Preset Bundle of 56 (!!!) Packs worth $2,980! That's a saving of $2,910 or 97%!
Click here to snag the once in a lifetime deal!
But wait! There is more to this pack than just presets: Some of the creators even included Ebooks / Guides or Videos Tutorials.
That means you will not only get some of the best presets on the market, you will also learn about Photography, Instagram and more!
Which creatives are part of this deal, we hear you ask? Here are some of the Creators and what you will get for JUST $70!
We've included our famous Dirty Boots Mobile Presets in this pack.
The Dirty Boots Mobile Presets carry the spirit of days spent hiking in the mountains, stories shared around the bonfire and friendship. To us these things are really what makes the community around DBMH so special and it's what we wanted to convey when we put together this pack.
Over 7 color presets, our Mobile Preset Pack expresses the essence of the DBMH soul: An inherent warmth, a unique vibe, an emphasis on the beautiful parts of every image without tampering with its natural appeal, a little edge, a dash of love…
What's included from DBMH: The Dirty Boots Mobile Presets (retail price $59) and "The Ultimate Guide to Instagram by DBMH" (retail price $39)
@doyoutravel aka Jack Morris
Jack Morris otherwise known as Doyoutravel on Instagram is a travel and lifestyle influencer from England. 8 years ago Jack booked a one way flight to Bangkok with no plan and little money. Since then he turned his passion for travel into a full-time career based around his photography, videography, and editing presets. He is a Co-Founder of the Preset Bundle alongside his partner Lauren Bullen.
What's included from @doyoutravel: All Rounder Presets for Mobile and Desktop – Retail price $124
@gypsea_lust aka Lauren Bullen
Lauren Bullen of @gypsea_lust is an Australian travel & lifestyle influencer living in Bali, Indonesia. Lauren has spent the past 4 years travelling the world. While gaining a well known name in the travel/social media industry, she began successfully selling her presets alongside her partner Jack Morris in August 2017, and is now co-founder of The Preset Bundle & Doyoutravel Presets.
What's included from @gypsea_lust: Tropical Collection for Mobile and Desktop – Retail price $124
Anni is a wedding photographer based out of Oregon who is specializes in intimate weddings and adventure elopements all over the US, Patagonia, Iceland, Bali and beyond.
The Yosemite Pack which she contributed for this Bundle features 6 presets, 4 color + 2 black and white and were created for photographers who love the outdoors and want their images to have a warm tint while keeping skin tones looking natural + earthy.
What's included from Anni Graham: The Yosemite Pack for Mobile and Desktop – Retail price $99
Marie and Jake met while traveling in Thailand 4 years ago and instantly set out to inspire others around the world by sharing their story through their photography and videography.
Combining their two different photography tastes, Marie and Jake created a distinct photo editing style that is colorful, bright and vivid, yet soft, clear and easy on the eye.
What's included from @mariefeandjakesnow: The Ultimate Mobile pack for both Mobile and Desktop / The All Star Pack for Mobile and Desktop – retail price $49.90
Henry Jimenez is a fashion, lifestyle and celebrity photographer based in Mexico City. His journey into photography started when he was only 7 years old when he got his first camera as a gift from his family. He was born in a small town in the south of Mexico, called Comalcalco in the Tabasco state. It was here where his inspiration began, from jungles to beaches and streets to cities, his passion grew as he traveled the world.His style is inspired by love, sexiness and freedom.
What's included from @henryjimenez: Mobile and Desktop Presets – Retail price $45
Heather, aka HBGOODIE lives on the North Shore of Oahu with her husband and soon to be baby girl! She created these presets to be perfect for tropical vacations and dreamy photography around the world.
What's included from @hbgoodie: HBGOODIE Desktop Presets – Retail price $75
To see the full list of Creators and Preset packs click here.
If you're thinking "This deal is too good to be true!" we will you stop you right there! Since each creator has contributed one or two of their packs they don't loose out on their usual sale. Each creator believes in the power of collaboration and realize that by joining forces, we can reach millions of people!
Whilst at the same time offering you a ridiculously good deal! Win – Win!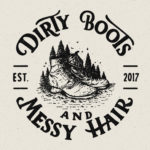 Written by:
Dirty Boots & Messy Hair Team
Connection is what it's all about. Feel free to reach out to us with any comments or questions you might have, even if it's only to say hello. If it wasn't for our beautiful community, this place just wouldn't feel the same.
Photographer Tips
25 Feb 2020