It's our favorite day of the week- Friday! We are so stoked to bring you this week's weekly favorites courtesy of the amazing artists in our Facebook Community! If you haven't yet, head on over and join in on the fun! 
Photographer: Ashley Tracy
As always, huge thanks to our community members for making our weekly favorites post possible!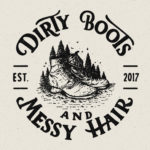 Written by:
Dirty Boots & Messy Hair Team
Connection is what it's all about. Feel free to reach out to us with any comments or questions you might have, even if it's only to say hello. If it wasn't for our beautiful community, this place just wouldn't feel the same.
Photographer Tips
22 Mar 2019