If you're in the throes of planning a wedding or elopement, you might have found yourself wondering by now if it's worth investing in a planner to help you through the process.
Many couples (especially those on a budget) are understandably put off by the cost of hiring a wedding planner, so…is it worth it? In this article we'll run you through 5 reasons why hiring a planner might just be the best decision you make for your big day. 
Let's face it, making decisions about your wedding or elopement is overwhelming. There are just so many things to think about, from the big things like the venue, your outfits and the flowers, right down to the small details and decorations that round off the day. But where do you begin when choosing who to use and for what? It's enough to put any couple off. 
Wedding planners can cut through all that noise. They've worked with so many vendors that they'll not only be able to point you in the direction of the perfect ones for you, but they'll also quite likely be able to negotiate you a discount. Wedding planners are repeat business for vendors, so they can usually access prices that will never appear on paper. 
When you work with a full-service planner – ie someone who handles the entire event – you'll be able to explain exactly what you are looking for and then let them handle all the details of executing that vision. Freeing you up to focus 100% on your day.
2. Planners can help you invest your wedding budget wisely
Chances are that you'll probably have to buy and hire things for your wedding that you've never had to think about before. Whatever your creative vision is, you're quite likely to have to invest in products or services that you don't have a frame of reference for. After all, how much should a mariatchi band cost?! Get it wrong and you will quickly sink your budget. 
A planner can help you make your wedding budget stretch as far as possible by guiding you to know what's most important. Do you really need 5 chocolate fountains or will just 1 suffice? Does that band really need you to hire out extra sound exquipement for your chosen venue? Without someone experienced to turn to, you might spend your money on things that could be avoided. 
A planner is the perfect partner throughout the process of organising your wedding. They'll be on hand to nudge and guide you to make the best decisions about where to put your money for maximum effect, freeing up some extra cash to spend on extra details that give your day a unique edge. 
We'll let you in on a little secret… you know all those absolutely gorgeous weddings you've seen on Instagram and Pinterest? They were very likely the brainchild of a gifted event planner. 
We don't all have a creative eye, but that doesn't mean we don't deserve the most beautiful of days. A planner can take control of figuring out how to transform your ideas about the kind of wedding you'd like into a stunning wedding. They'll help you think about all the little details that will make your day as spectacular as the ones you've seen in your wedding inspo lists, and they'll do it with an effortlessness that will allow you to instead just focus on your day.
A great wedding planner will listen to your couple goals, run with those ideas and transform them into something magical.
4. Planners can take care of the stress, so that you can enjoy your day
Far too often, weddings become so stressful for the couple getting married that they are unable to enjoy their day. Wedding planners can not only take the stress out of the organistional aspects leading up to the day, but they can also make sure everything runs smoothly on the day itself. Wedding planners who deal with the actual wedding day are called 'Day-of Coordinators', and their role is to handle all the setup, cleanup and postwedding duties so that you can just relax. 
The last thing you want is to look back in years to come and wish you'd had more time to actually be present on your wedding day. If you're worried that this might be the case, then enlist the help of a planner at least a month before the big day and hand over some of that responsibility.
It can be really tricky to know how to navigate a foreign system if you are having an overseas wedding or elopement. If you are planning to have your special day somewhere outside of your home country, then a wedding planner could be a really great option to help you navigate through all the legal, practical and organisational aspects of organising things. 
Usually this kind of planner will be local to the area where you are getting married, so they will have all the insider knowledge and info you need to arrange things. This can be particularly helpful if you're not able to go to your location before the day itself. 
With a trusted planner, you can hand over the responsibility of making sure everything is as it should be in the run up to the event, and to handle all the local vendors and contacts (who may not speak English). Your overseas wedding planner will be 100% on your team, and will give you impartial and supportive guidance to achieve the perfect overseas wedding.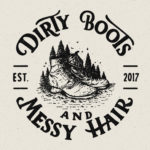 Written by:
Dirty Boots & Messy Hair Team
Connection is what it's all about. Feel free to reach out to us with any comments or questions you might have, even if it's only to say hello. If it wasn't for our beautiful community, this place just wouldn't feel the same.
Wedding Planning
30 Jun 2018