When you begin your wedding planning process, one of the first things you'll need to decide is when you'd like to get hitched. The decision you make for this will likely have an impact on almost every aspect of the day, from what you wear, to where your ceremony takes place, to where you honeymoon. 
There are so many positive and negative aspects to getting married both in summer and winter. The question is therefore not "which season is better?"', but rather "which season is right for you?".
To help you decide on the perfect season for your special day, we're weighing up the pros and cos of a winter vs. summer wedding. Let's take a look.
The pros of a winter wedding
The weather
If you dream of getting married against the backdrop of falling snow, log fires and other Winter Wonderland magicality, then a winter wedding could be for you. 
There's something so moving and profound and getting married when the weather is wild and unpredictable. You can pick a venue and truly not know what kind of experience you'll have on the day. It'll be up to Mother Nature to decide. 
Pick a mountainous or particularly cold spot, and you could be treated to gently cascading snowfall as you take your vows. What could be more picturesque than that?
The price
Not only can the weather surprise and delight you in wintertime, but often this season offers far cheaper options than getting hitched in summer. It tends to be a much quieter wedding season for most suppliers, so you can often get big discounts on things like venues. 
Availability
Because fewer people tend to get married in winter-time, you have so much more choice. Whilst your dream venue might be booked up years in advance over summer, it could be available far sooner if you opt to say "I do" in Winter.
This also goes for your guests. Your friends will likely have many more plans over the summer months, meaning they may not be avaialable on the weekend of your wedding. In the Winter you'll find that your guests can be more spontaneous, meaning you can have exactly who you want, where you want.
The cons of a winter wedding
The unpredictability
Marrying in Winter could mean that the weather is either you best friend, or your arch nemesis. Depending on where you decide to take you vows, it can be impossible to predict what kind of weather conditions you'll be met with on the day. 
This is particularly true if you're thinking of getting married in a mountainous place where the weather can change from one minute to the next. 
The Photography Challenges
With winter comes the inevitable short days, and long nights. This can pose some additional challenges for your photographer, who'll have far less time to capture the day during daylight. Weather restrictions (for example if it's very stormy or overcast) will also require your photographer to think outside the box to make sure you get the perfect shots of your day. 
The pros of a summer wedding
The longer, sunnier days
It goes without saying that if you choose to get married in summer, the weather is likely to be milder, sunnier and warmer. This is not only great news if you're planning to have an outdoor wedding, but it will also allow your photographer to take gorgeous shows in the soft evening light.
The outdoor options
Getting married in summer means you have so many incredible outdoor spots to pick from to take your vows. If you're planning an elopement, then in summer time the whole world is your oyster, just waiting to be explored. Having outdoor options can help you to find DIY ways to keep costs down (for example arranging a BBQ or grill rather than relying on caterers). 
The summer vibe
Let's face it, summer just tends to have a positive vibe. When the sun's out, people are happier and more energised, which can have a big impact on the atmosphere of your day.
The cons of a summer wedding
The cost
Everything is more expensive during summer. It's peak wedding season, and that can come at a cost. The heightened demand over summer can also mean that you not only need to pay more, but also plan much further ahead to get your desired venue. Factor in at least 10-20% on top of your winter prices if you plan to get married in summer.
The heat
Whilst the weather might be more temperate during summer, it can also be uncomfortable. Take it from us, there's nothing worse than overheating (read: sweating) in a formal outfit when you're supposed to be at your most comfortable and relaxed. Have a backup plan (and cool clothing) in case a heatwave strikes.
The squint
It can be really tough for your photographer to get natural shots during bright summer light. This may mean that you need to be flexible with your schedule so that your photographer can capture your day when conditions are optimal. Also beware: bright light makes people squint, which is realllly obvious in photos.
So, should you have a winter or a summer wedding?
We're sorry to be the bearers of annoying news, but there really is no right or wrong answer to this one. Hopefully these pointers will help you to think critically about which season best suits you as a couple . Remember – whatever season you pick will be wonderful (and challenging) in it's own way. What matters is that you're marrying the person you love – the rest will fall into place.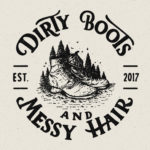 Written by:
Dirty Boots & Messy Hair Team
Connection is what it's all about. Feel free to reach out to us with any comments or questions you might have, even if it's only to say hello. If it wasn't for our beautiful community, this place just wouldn't feel the same.
Wedding Planning
02 Sep 2018