It's no secret that knowing how to network is super important. It's the ultimate key to building and growing professional relationships!
And chances are, we've heard time and time again how networking is also one of the best ways to promote our wedding photography businesses.
It's not hard to see why. Networking is so simple and easy — and incredibly effective.
It also helps us build community — which can be a challenging yet vital thing when it comes to being a solopreneur.
But as important as networking is, that doesn't mean we're all doing it. And what's more, we're definitely not all doing it in a meaningful way.
Here at Dirty Boots and Messy Hair, we love networking! It's helped us to grow our business and meet some truly inspirational people. What's not to like?
So, if you're looking for some tips on networking as a wedding photographer, you've definitely come to the right place.
In this blog, we're going to dive into how to network in a meaningful way as a wedding photographer — as well as some tips on how to overcome shyness.
Ready? Let's get started!
How to network in a meaningful way
Join relevant Facebook groups
We all know that Facebook groups are a really great way to get to know people who share your interests and values.
And if you've got a Facebook account, you've almost certainly been a member of one at some point. But not everyone considers how useful these groups can be for work, too!
We just love how many wedding photography Facebook groups are out there. And they're full of friendly photographers who are all up for sharing experiences and insights!
What's more, Facebook groups are one of the best ways to network with photographers from all over the world.
There's only so many wedding photographers you can meet in your local area, so this is a great way to share your work a bit further afield!
All you need is a little bit of time to hunt down the groups that align with your vibe and brand and you'll be good to go.
As a starting point, check out the DBMH Facebook Community group! Our Facebook group for wedding photographers centers around sharing ideas, inspiration, encouragement, and tips and tricks with other photographers. This is an awesome place to build community, learn and find support in your work with photographers just like you.
Remember: networking is just a scary sounding word for getting to know new people. And we all love making more friends, right? So join a few groups and get chatting!
Collaborate on shoots
Once you've started to network online with other photographers, collaborating on shoots is a really great way to build those relationships even further.
Organizing a collaborative shoot with another photographer is a really fantastic way to learn from someone new. It's also a great opportunity to combine your skills and experience with someone else's — which is guaranteed to result in some truly awesome photographs!
And the benefits don't stop there.
After the shoot, both you and the other photographer are likely to share the images with your respective networks and customers.
And you know what that means!
That's right. Double the views. Double the interest. Double the potential clients who will see your work.
We don't think networking gets much better than that. Check out our post on how to plan an incredible styled shoot if you're looking for more tips!
Attend a bridal show
Bridal shows are one of the best places for networking as a wedding photographer — particularly if you're fairly new to the wedding industry!
The best part about a bridal show is that the networking opportunities don't just end with other wedding photographers.
Just about every other wedding vendor will be there too!
Just think: these are people who are in the same industry as you — and who share the same clients — but whose paths you will not cross very often.
So, what better chance to strike up a conversation? This is the perfect chance to get to know someone — and learn something — totally new.
And let's not forget about all of the other important people that are likely to be at bridal shows. That's right — the brides and grooms!
If you're looking for the perfect opportunity to promote your wedding photography business and get to know potential clients, a bridal show is definitely it.
What are you waiting for?
Meetups
In some areas, wedding photographers will organize local meet ups.
We know —  this sounds pretty daunting.
But if you hear about a meet up in your local area, we seriously recommend putting on a brave face and going along.
You couldn't ask for a better opportunity to network and build new friendships. After all, everyone else is there for the exact same reason!
And meeting up in a group is the easiest way to build a solid circle of photographers — and friends — who you can turn to for encouragement, words of wisdom, and inspiration.
So, try and find out if there are any meetups happening near you.
And if there aren't, what's stopping you from organizing your own? Put the word out on social media — you're sure to find some other wedding photographers who are interested in coming along.
Organize a co-working day or happy hour to get to know other photographers in your area. Not only will you build community (and meet new coworkers to edit with during the days!), but that'll also be a great source of referrals. When a photographer is unavailable for a local shoot or wedding day, they'll know who to recommend (and vice versa!).
Take part in online conferences
While physical meetups are great for meeting other photographers locally, online conferences are a great way to network even further afield.
What's more, online events are a fantastic opportunity to listen to — and learn from —  experts in the wedding photography industry.
These might be people who you wouldn't ordinarily get the opportunity to listen to, let alone have a conversation with!
But that's what's so great about online conferences. Especially when there is an opportunity for questions and answers at the end of a session.
So, if you've got a burning question that you'd love to have answered — or an idea that you'd like to bounce off other people — online conferences are the way to go!
Don't panic if you're feeling shy — networking is still possible!
Of course, networking can feel like a really difficult thing to do if you're a quiet person.
After all, striking up a conversation with a complete stranger is something that's entirely unnatural to lots of photographers — and that's totally okay!
But we want to show you that even if you're quiet, networking is definitely still possible.
Just bear these things in mind…
Help out other photographers
If you're feeling shy, setting out to have a conversation with the sole purpose of promoting your own photography business can seem almost impossible.
You're probably battling with an inner voice telling you that people won't want to listen to you. And even if they do, you're not sure you'd want them to anyway! 😳
A really great way to get past this feeling is to change your intentions for the conversation.
Instead of trying to talk to people about yourself, put the emphasis on them.
It's so much easier to listen than it is to talk — and the best part is, you'll still be networking!
What's more, you might even be able to help people out with advice, encouragement, or your favorite tips and tricks. And they'll definitely remember you for that!
Prepare in advance
If you're still feeling panicky at the thought of having spontaneous conversations with people you've never met before, don't worry. That's pretty natural — and there are steps you can take to help yourself feel more prepared!
If you know you're going to be attending a networking event, take some time on the morning of the event to think about what you want to achieve.
Identifying the types of people you might want to speak to, and the connections you'd like to make, is a great way to feel more prepared once you get there.
You could even prepare a few conversation topics in advance. This will help you to avoid panicking if you're put on the spot!
Don't be too hard on yourself
If you're shy, networking opportunities aren't going to be the easiest thing in the world — no matter how helpful they are.
So, don't be too hard on yourself!
After a networking event, avoid spending too much time thinking over how it all went. Don't over analyze everything you said — and definitely don't only focus on the negatives.
Even if you don't manage to have all of the conversations that you wanted to, you still attended. Remember: any networking is better than sitting at home and not going at all!
Ready to start networking?
Networking is completely possible for any wedding photographer, whether you're the quietest or most outgoing person in the room. And trust us — it's totally worth it!
We hope this blog has helped you to pick up some tips and tricks for networking in a meaningful way as a wedding photographer.
So, what are you waiting for?
Get out there, meet new people, and promote your wedding photography business far and wide!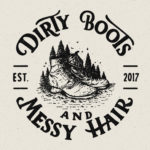 Written by:
Dirty Boots & Messy Hair Team
Connection is what it's all about. Feel free to reach out to us with any comments or questions you might have, even if it's only to say hello. If it wasn't for our beautiful community, this place just wouldn't feel the same.
Photographer Tips
21 Jun 2021