As wedding photographers, it's our job to create amazing experiences for our clients and make their day as special as possible.
This is about always going that extra mile and doing everything you can to make your clients smile — whatever it takes.
As well as impressing your couples, this can have some pretty great businesses outcomes, too, such as:
A stronger reputation 💪
An increase in word-of-mouth marketing 🗣
More client bookings (as a result of that!) 👰
The chance to position yourself as a 'premium' photographer 💸
But how can you blow your clients' minds away as a wedding photographer, beyond 'just' snapping some great shots?
Well, keep reading because in today's article we're going to break down seven of the best ways you can create once in a lifetime experiences for your photography clients, and boost your brand on the back of that.
So, let's get started — here's how to impress your couples with gestures and gifts they won't be expecting 🙏
1) Create free wedding guides for your clients
Planning a wedding can be seriously stressful.
There are venues to book, dresses to pick, and so many decisions to make.
That's why giving your couples a free wedding guide is such a great move.
It'll help them plan their big days with top tips, expert advice, and answer any questions they might have about putting everything in place.
Your guide should include:
Wedding day advice 👰
A wedding day checklist 📝
Common Q&As ⁉️
Tips on how to prepare for a wedding shoot 📸
Supplier recommendations 🏬
And so much more!
All of this will show your clients how committed you are to going above and beyond for them, which will be seriously great for business.
And if you add your own logo to the guide, it'll also be a really clever way of getting your clients to do your marketing for you in the future… which, in the end, could easily pay for any design or printing fees along the way.
But how do you design a wedding guide, exactly?
Well, first things first, check out our downloadable guide template to get things started.
You can download it in two designs (either minimalistic or playful) and make any customizations you'd like to match it up to your brand.
Both versions are fully editable, include professionally written copy, and contain free typefaces to give your guide a unique and custom design.
They even come with a free video tutorial and PDF handbook to guide you through any adjustments you'd like to make.
What's not to love? 😍
2) Go that extra mile on shoot day
When it comes to actually photographing your couples, doing everything you can to make their experience as enjoyable as possible is a must.
This means going that extra mile, and making sure that your clients are relaxed, having fun and getting the most out of their wedding shoot.
After all, this is a once-in-a-lifetime experience, and it's your job to make it special.
To do that, you should, first and foremost, get ahead of the game and make sure you come to the shoot with a firm plan in place.
In a nutshell, this means:
Having an expected shot list prepared 📸
Having any props on hand, as arranged 💐
Staying focused and on track 🛤
Having a checklist of what your clients want capturing 📝
Working to a set schedule to never miss a moment ⏰
Going that extra mile is also about putting your clients at ease, as well as nailing the logistics. To do this, you should:
Bring water bottles to the shoot to keep everyone hydrated 💧
Provide snacks, if a shoot is going to take a little while 🧺
Bring a speaker and play some music to keep things relaxed 🎼
Offer umbrellas to surrounding guests if it's boiling hot or raining ☂️
Have a relaxed and friendly attitude, to counteract any anxieties 😇
Moves like these will keep your couples relaxed, and ready to smile — which, in the end, is your ultimate goal, as a wedding photographer.
3) Utilize questionnaires
Questionnaires are an easy way to get to know to know your clients and their needs, get them (and you) prepared for shoot-day, collect important feedback and stay on top of your game!
You can utilize questionnaires both before, during and after working with your clients. It will show them you're really going the extra mile to ensure you're capturing their relationship best, wanting to get to know them and making sure you get the shots they want!
Questionnaires are super easy to use and implement into your workflow today. Check out our full guide on questionnaires and how to use them to serve your clients!
4) Give gifts to your clients
If you can afford to do it, giving gifts to your clients is a really fantastic way to make their time with you as special as it can possibly be.
It'll show your clients how much you care about them and shine your brand in a really thoughtful and premium light.
But what kinds of gifts should you give your clients, and when?
Well, we think it's a nice idea to give your couples a few little gifts throughout their journey with you — from before the wedding and after it.
We've got a complete guide on the types of gifts you could give (and how to give them affordably), but a few of our favorite ideas include:
Pre-wedding gifts:
A branded wedding guide (just like we touched on above) 📖
A branded notebook (to help with all the planning) 📓
A vow book (for your couples to treasure their vows forever) 🕊
Little treats, like bouquet charms, confetti, wax melts and wedding tea ☕️
Post-wedding gifts:
A USB stick to store wedding photos 📸
A congratulations card (with a business card thrown in!) 🎉
Surprise polaroid shots from the big day 💑
Wedding keepsakes, like pouches of leftover confetti and bouquet petals 💐
Anniversary gifts:
A yearly email with a digital collage of a couple's wedding shoot 👰
Surprise outtakes in the post 😍
Anniversary discounts for your past clients, and their friends and family 💸
Don't forget to check out our Affordable Client Gift Guide for a breakdown of each of these suggestions, along with everything you need to know about building a client gift strategy that doesn't break the bank 🙏
5) Offer extra 'add-ons' to your service
Offering extra add-ons to your service is a great way of giving your couples a truly bespoke and unique experience.
It'll also give you the chance to do a bit of upselling, too, which is a great way of boosting your collective income.
And remember, there's nothing wrong with charging for a more premium experience.
This is your business, after all, and your clients will still be impressed by the extra options on offer — even if they have to pay for them.
A few of our favorite add-ons include:
Photo albums 📸
This is a given, but most couples will want their wedding shoot to be displayed in a photo album. Having a wide variety of albums on offer, then, is a great way of making their selection process easier and in one place.
Check out our top picks for wedding album companies to partner up with 🤝
Wedding guest book 📓
A wedding guest book gives the chance for friends and family to congratulate the happy couple and wish them all the best for the future. Tapping into this, why not offer a custom guest book to your couples to bring their loved ones into all the fun?
Wooden USB box 🎁
If you can't afford to give it as a gift, offering your clients the add-on of a wooden USB box to treasure their wedding photos is a really cute idea. These have grown in popularity over the past few years and can make for a really beautiful wedding keepsake. There's a whole load of suppliers out there you could team up with, too… so, why not give it a try?
A second shooter 👭
Giving your couples the option to book a second shooter, alongside yourself, is a great way of offering them the chance to make sure that every moment of their special day is captured… and from every angle! After all, two is always better than one!
Want more ideas for some add-ons to your packages? Check out our full guide on 9 Extras to Offer in Your Wedding Packages!
6) Stand for a social mission that your clients care about (and can actively be a part of)
These days, most of us care about a wide range of social issues, and actively look for opportunities to bring attention to them whenever we can.
Whether it's by asking for charity donations on our birthdays or leaving no trace when we party — over the past few years, there's been a growing move towards caring about others in times that are about ourselves.
As a wedding photographer, then, it's important to try and incorporate this into your business… both for customer satisfaction, and the wider good.
In doing so, your socially conscious clients (and their guests) will have an even better time working with you, knowing that their money is going towards something bigger than themselves — which is a better wedding gift than most!
To do this, you could:
Pick independent cafés for your client meetings (to support local businesses) 🏬
Actively try to lift up the BIPOC and LGBTQ+ communities 🏳️‍🌈
Donate a portion of your profits to charities you (and your clients) care about🎗
7) Make the effort to really connect with your clients
Now, to end on, we want to talk about something that each of today's ideas aim to achieve — and that's going out of your way to build really amazing relationships with your clients.
Everything we've covered today is in pursuit of this one goal, but the truth is, really connecting with your clients is about more than just ticking off the right boxes or buying the right gifts… it's about truly understanding them and reflecting that in your service.
And sure, gifts and gestures play an important part in this — but, ultimately, building great client relationships comes down to knowing your clients, delivering what they want, and making their time with you as fun, friendly and free as possible.
Alongside the more 'tangible' steps we've covered today, this is about:
Always exceeding expectations 🙏
Never taking a 'one-size fits all' approach ❌
Keeping open communication at all times 💬
Not being afraid of jumping on the phone 📞
Becoming a wedding guest, as well as a photographer 💃
Taking the time to learn about your couples, and their lives 🤔
In the end, if you want to seriously impress your clients, that's got to start with you. Be approachable, become a friend, and give your couples the trust they need to let you into their relationship, and capture in a true and honest way.
The result will be a beautiful set of photos for your clients, and a reputation for you that'll bring in new business for years to come.
Follow our suggestions, go that extra mile, and we're sure that your clients will be blown away by your service, and eager to show you off to all their friends.
Just remember that creating once in a lifetime experiences for your clients isn't about how much money you spend… but about doing what you can and doing it the best you can.
Stick by that rule, and your business (and bank) will be all the better for it! 💪
So, good luck, and don't forget to head over to our blog for more top tips on how to run a wedding photography business that seriously wows.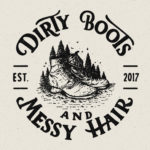 Written by:
Dirty Boots & Messy Hair Team
Connection is what it's all about. Feel free to reach out to us with any comments or questions you might have, even if it's only to say hello. If it wasn't for our beautiful community, this place just wouldn't feel the same.
Photographer Tips
14 Jun 2021