We hate to call you out like this… but it's true.
If you're struggling to turn inquiries into bookings, it's probably on you.
Why?
Because here's the thing:
Most potential clients take the same journey, time and time again.
They discover your business, make an inquiry, and decide whether you're right for them.
And while you might think you've got a pretty good chance of turning an active inquiry into a new client… that isn't always the case.
The truth is, a lot happens between someone reaching out to your business, and becoming its next client — and if you aren't ticking all the right boxes in that time, you're going to be missing out on a whole load of potential bookings.
So, to help you avoid those dead-ended leads, today we'll be delving into your client's journey and unpacking where you might be going wrong along the way.
Ready for a few home truths? Here are 5 ways you're losing potential bookings, and what you can do to remedy the situation once and for all.
1. You're targeting the wrong people
Yes, really.
If your brand is reaching a lot of people, but you're not bringing in a load of new bookings on the back of that — chances are, you're targeting the wrong people, altogether.
And if we go back to that client journey, it's clear to see why.
You see, the 'discovery stage' — what happens right at the beginning of this journey — is what, above all else, lays the groundwork for client acquisition. And if the wrong people are discovering your wedding photography business, you're off to a really dodgy start.
That's why your branding, advertising and positioning as a wedding photographer is so important. Get it right, and you'll attract your ideal clients and boost your bookings, as a result.
But how do you 'get it right', exactly?
Well, first and foremost, you need to be laser focused on who you want to target.
This means getting super specific and creating 'client personas' (a profile of who your ideal client actually is) to help identify and reach that exact group.
Once you know who you want to attract (in terms of where they live, what kind of wedding they want, and how much money they have to spend) — you should then directly use that to inform your:
Branding: your wedding photography brand should clearly tell people who you are, and what you do. If you're an elopement photographer in California, your brand should make that absolutely clear, right from its logo and brand name, to its social media posts and tone of voice.
Advertising: you need to make sure that your advertising is directly targeting your ideal client. This means targeting a very specific demographic (such as engaged 20-30 year olds living in your city) in paid advertising, and attracting that same market on social media with relevant hashtags, geotags and content.
Positioning: once you've defined your niche, you need to understand and demonstrate your business' place within it. That means telling your target clientele why you, specifically, are the best photographer for them.
Pull each of these strings together, tied up with a consistent and targeted marketing message, and you'll quickly find that the audience your brand is reaching are far more suited to what you do. The result? More bookings!
2. Your email etiquette needs improving
Sounds harsh but hear us out.
How many times have you emailed a business, waited too long to hear back from them, and moved on from whatever it is you wanted?
Probably too many times to count, and you certainly won't be alone with that.
Now apply that to wedding couples on the hunt for someone to capture, you know, only the most important day of their lives.
Yeah… a slow response just isn't going to cut it.
Potential clients will be searching for a photographer that's passionate, enthusiastic, and easy to talk to — not someone who takes a week to respond to an initial inquiry.
They'll also want to work with someone that provides clear communication, personalized responses (not copy-and-paste jobs) and a can-do, friendly attitude.
We've already covered how you can achieve all of this in our email etiquette guide, but the bottom-line here is that you really want to go that extra mile when communicating via email… even beyond just being speedy.
Commit to getting this right, and we promise it'll pay off.
Take Janelle Elise, an expert wedding photographer from the DBMH Camp, for example — she knows, first-hand, how powerful good customer service can be when it comes to turning inquiries into clients, and she's totally transformed her business as a result.
Follow in her footsteps and do all you can to impress your clients with great emails. Your balance sheet will be all the better for it!
3. You probably don't get on the phone enough
We get it. Phone calls with unconfirmed clients can be really time consuming and can often feel like a losing game if they're not delivering any results.
But consider this:
In a sea of emails and endless social media messages, a phone call cuts through.
It offers you the chance to really connect with a potential client, and to sell yourself in a far more personal and less restricted way.
Sure, not every phone call is going to lead anywhere.
But, in such an intimate industry, actually hearing the voice of a wedding photographer is likely to hit a little harder than reading an email on a screen.
Think about it…
Wedding photography isn't about selling a product or any old service — it's about selling an experience; selling the idea, and trust, that you, out of everyone else, have what it takes to capture someone's wedding day, and make it last forever.
This requires personality, emotion, empathy, connection… not just another sales email.
So, why not offer a 'free telephone consultation' to get things off to a flying start? It could be just what you need to win over some of the clients you've been missing out on.
4. You're too afraid of 'pestering'
Now, admittedly, there is a balance to be had here, but if you're not following up with potential leads, you're almost certainly missing out on a large number of bookings.
And by 'following up', we don't mean 'pestering' — and yes, there is a difference.
If you had a great phone call or email exchange with someone genuinely interested in your service, there's nothing wrong with dropping an email to check in on what's next.
Planning a wedding, on top of navigating day-to-day life, isn't easy… and a few delayed replies are to be completely expected. Don't take it too personally and use your initiative to follow up on leads you have a good feeling about.
That's the thing about following up.
There's no point worrying about a 'potential client', if there was never really much potential there to begin with. But when you know that's not the case (which you will), there's really no harm at all in dropping a polite reminder. In fact, it will probably be appreciated.
You've just got to strike the right tone.
And to do that, you need to be friendly yet direct, use a killer subject line, and give your recipient a clear call to action — all of which we've covered in our complete follow up email guide, which includes templates you can use right away.
Give this a quick read and put aside your fear of pestering… it could seriously be costing you!
5. You're underselling yourself
And we mean that literally, by the way.
The truth is the wedding industry is one of perceived value.
And that means, as well as offering a stellar service and presenting yourself in a professional way, your pricing speaks serious volumes.
If one photographer is offering a wedding shoot for $600, whilst another is charging $1000 for the same service — which do you think a client would be most eager to work with?
Chances are, they'll want to book the best photographer they can for their wedding day and will find the extra cash for the higher price point.
This, obviously, won't always be the case, and you certainly shouldn't shy away from pricing yourself competitively. But if your pricing is considerably lower than those within your location and niche, you might want to rethink your strategy.
The great thing about the wedding industry is that, more often than not, most people will have spent years saving up for a budget that can afford certain essentials, like booking a top-class wedding photographer.
There's really no need to worry, then, about losing potential clients to 'high' costs. So long as you deliver a service that's genuinely worth the price tag, there will be couples out there willing to pay for it. Just make sure your pricing is fair, in line with your experience, and at least in the same ballpark as your local competitors, and you'll be more than fine.
Ready to boost those bookings?
Getting everything right as a wedding photographer is tricky, so don't be too hard on yourself if you've fallen behind with any of the points we've mentioned today.
Follow our advice, make the necessary changes, and we're confident you can boost those bookings in no time at all.
Let us know how you get on, and don't forget to head over to our blog for more guidance on running the best wedding photography business you possibly can.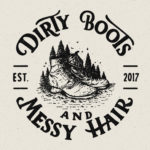 Written by:
Dirty Boots & Messy Hair Team
Connection is what it's all about. Feel free to reach out to us with any comments or questions you might have, even if it's only to say hello. If it wasn't for our beautiful community, this place just wouldn't feel the same.
Photographer Tips
26 Aug 2020