Who is ready for our first ever weekly favorites post?! We are so stoked to bring you this amazing set of images from the artists in our Facebook community! After you browse all of the talent, head on over and join our community here!
Major thanks to all of the talented artists who contributed to our first weekly favorites blog! We can't wait to celebrate more of your work!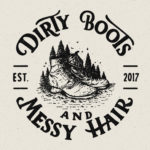 Written by:
Dirty Boots & Messy Hair Team
Connection is what it's all about. Feel free to reach out to us with any comments or questions you might have, even if it's only to say hello. If it wasn't for our beautiful community, this place just wouldn't feel the same.
Photographer Tips
01 Mar 2019